How can I clean mesh patio dining chairs? Answered
Any suggestions for removing moss stains on light colored mesh seats on patio dining set? Any suggestions welcome. Thank you!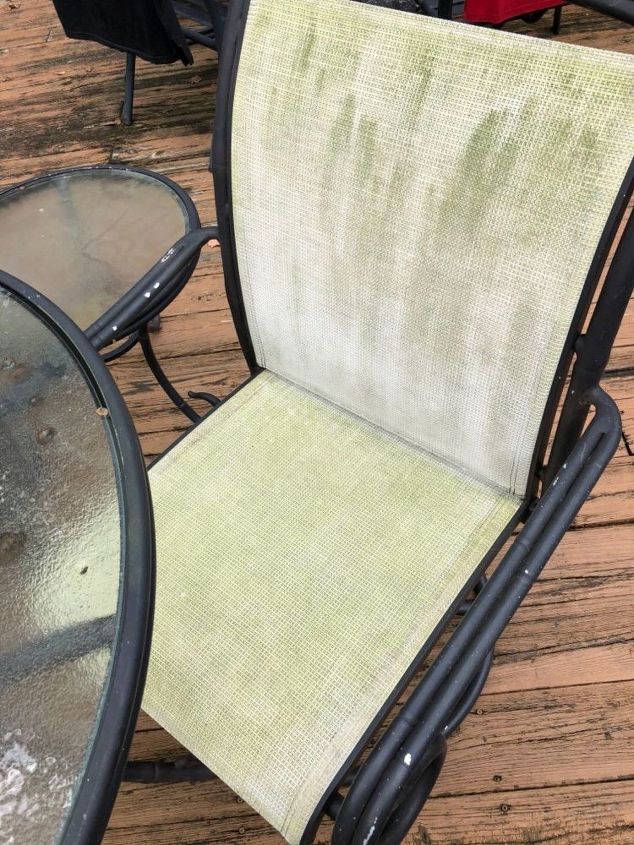 Chairs after power washing.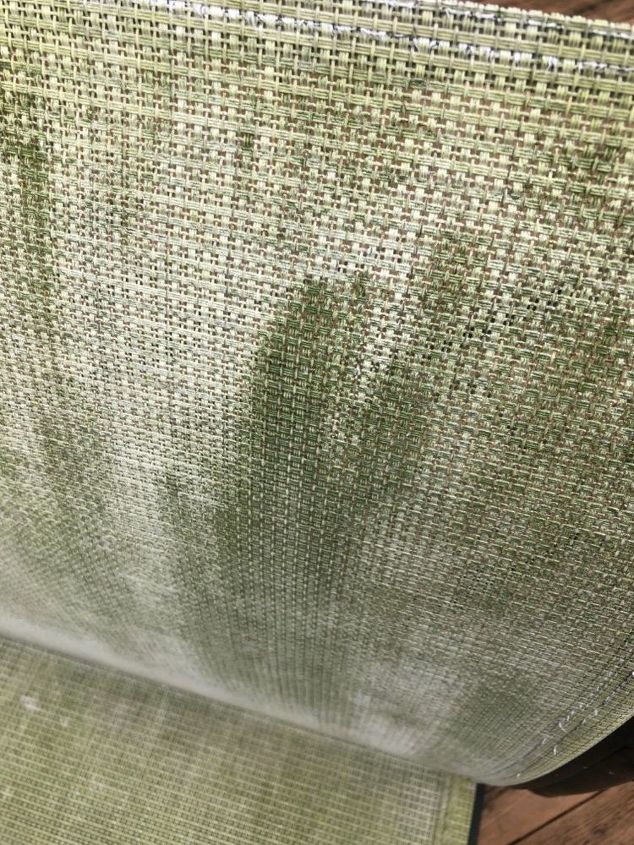 Close up of mesh material.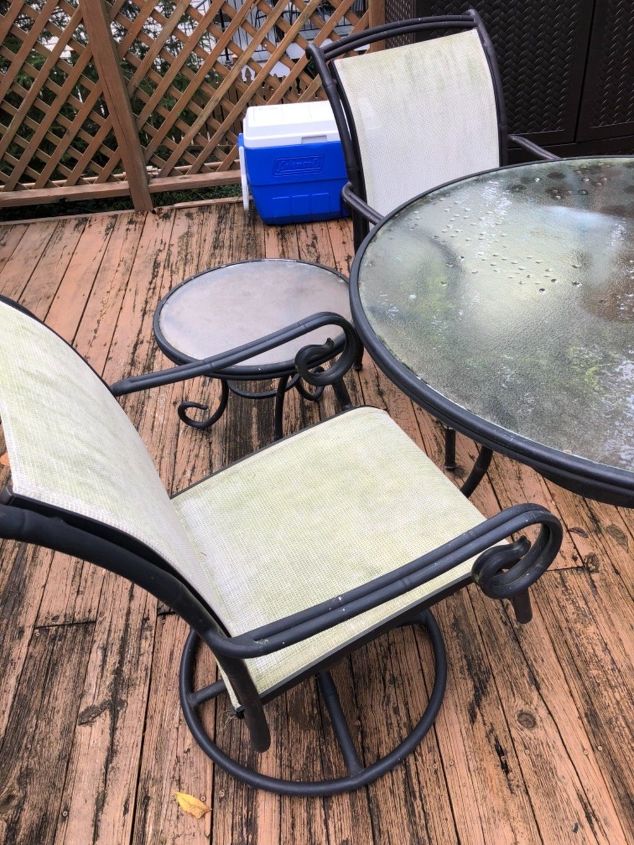 Table with moss stains and chair (deck needs work too but too busy right now!).