Related Discussions

Julie A Johnson
on Sep 01, 2018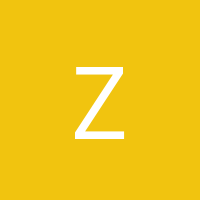 Zoe
on Dec 02, 2017
The doors are glass within a brass form. How do I clean the brass? It is pitted and discoloured

Judy H.
on Feb 28, 2016
I have a 1956 ranch home. The bathroom wall and floor tiles in the house are original and in mint condition. My problem is the floor tiles. I cannot seem to bring any... See more

Leah Deverett
on Mar 20, 2017
A while ago I posted a discussion asking how I could get rid of the mold in my bathroom. Your answers were so helpful! The mold spread and got really bad (see pictur... See more Elaine Freddie
on Feb 22, 2018
Grout has gotten of dirty since I've been sick. Need some way to fix this. Sylvia
on Jan 25, 2018
I use one that is supposedly odor free but I still worry about it.

Anita
on Jan 24, 2018
I can get the smell out of the jar, I really meant to say the lid