Tip: Streak Free Windows and Mirrors Answered
I have been using this simple and inexpensive solution to clean my windows and mirrors and it leaves them streak free!!!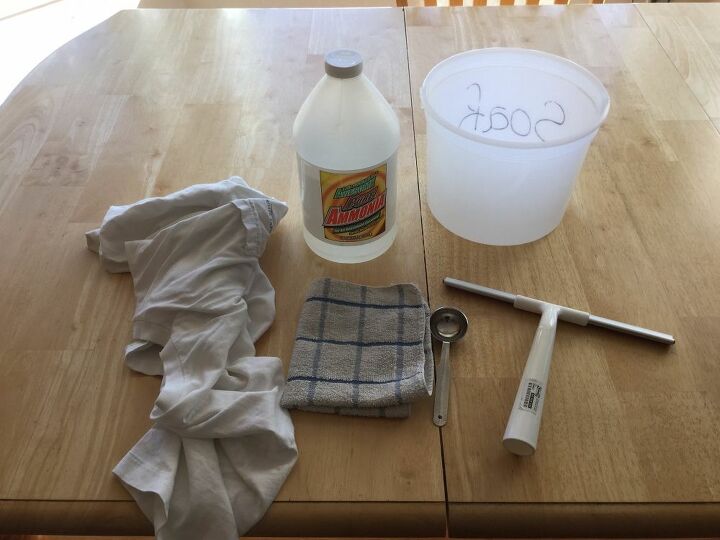 You'll need:
A bucket
Ammonia (mine came from Dollar Tree)
1 Table spoon
Water
Washcloth
Old cotton-shirt
Squeegee (mine came from IKEA)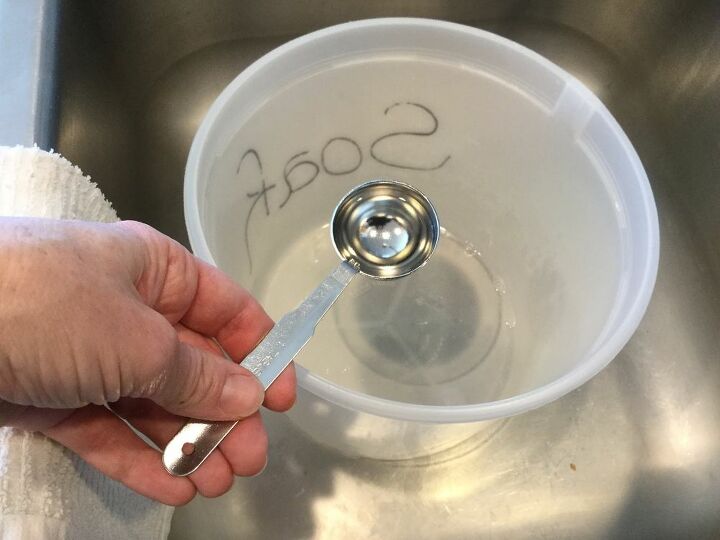 Put 2 tablespoons of Ammonia into the bucket.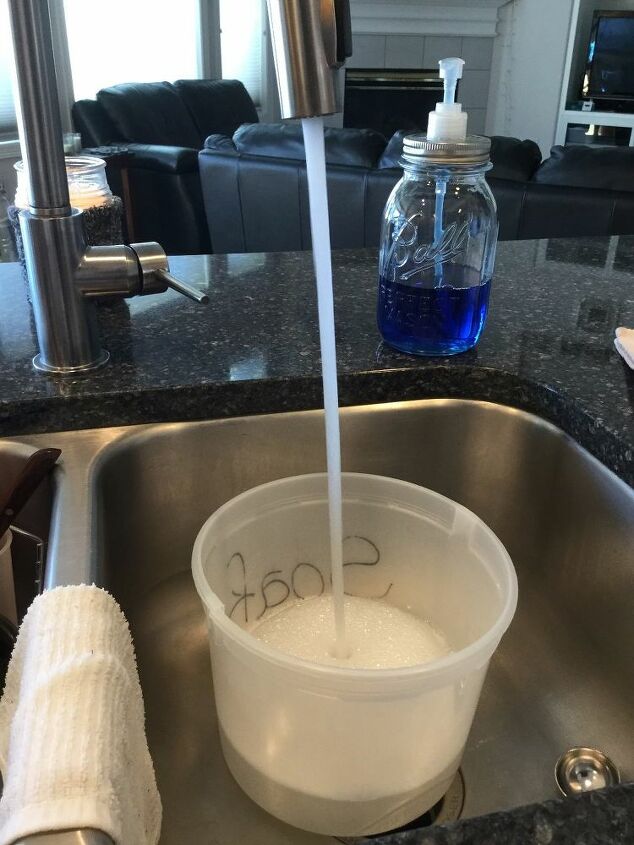 Fill the bucket with water all the way up.
(If you need less - then 1 tablespoon Ammonia with 1/2 bucket water).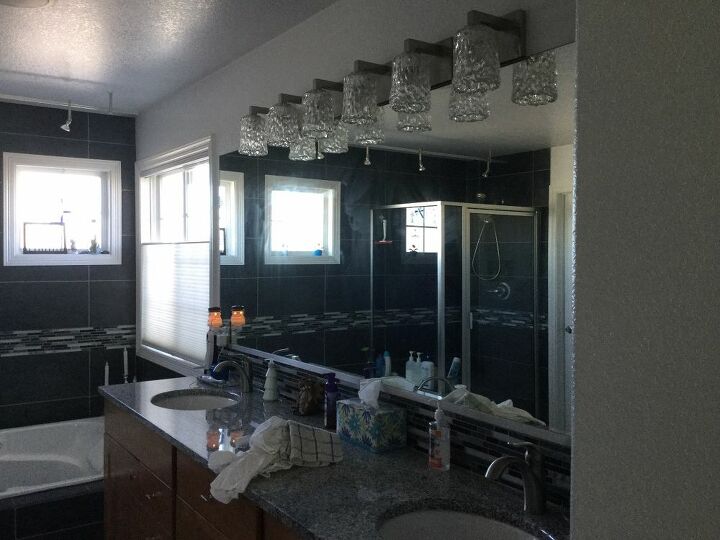 The above and below pictures are of my bathroom mirror. I took a picture with the lights on and off trying to show how streaky the mirror was. My husband used Windex and a paper towels - this is what it left behind.
Happy to hear other ideas as well!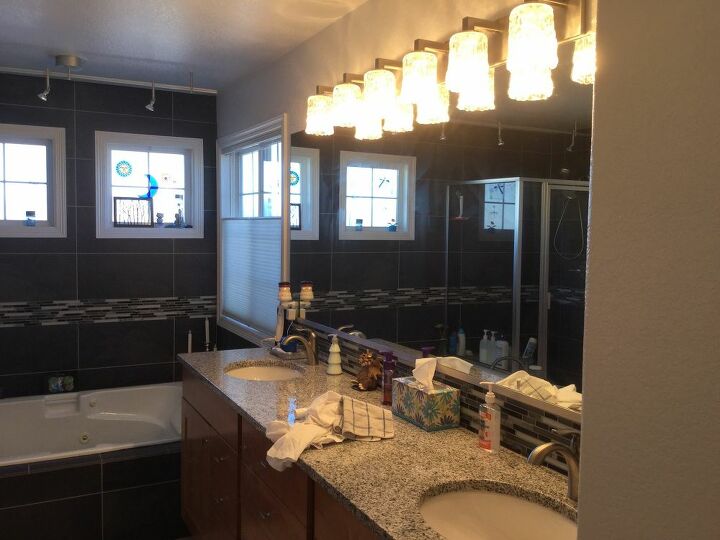 This mirror is big so cleaned 1/3 of it at a time.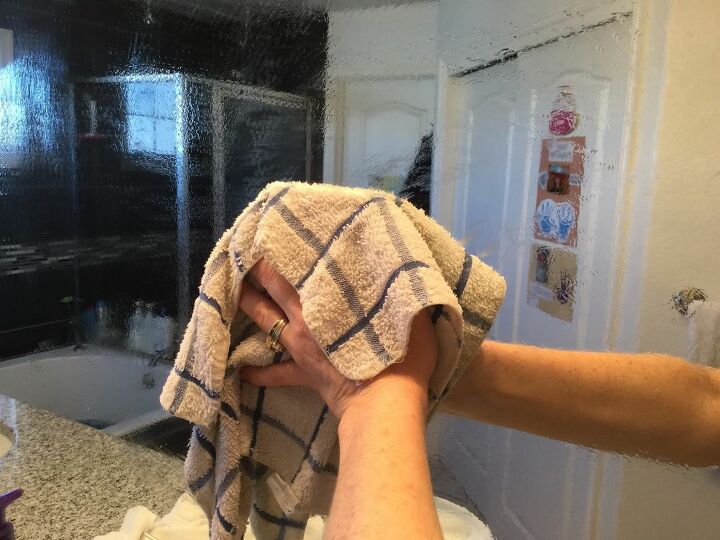 Put your wash cloth in the bucket of solution and squeeze it out. Wash your mirror or window.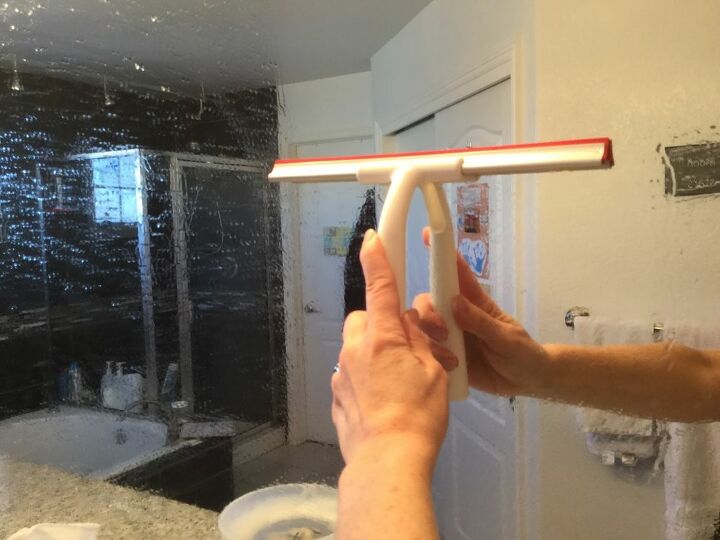 Use your squeegee to slide top to bottom.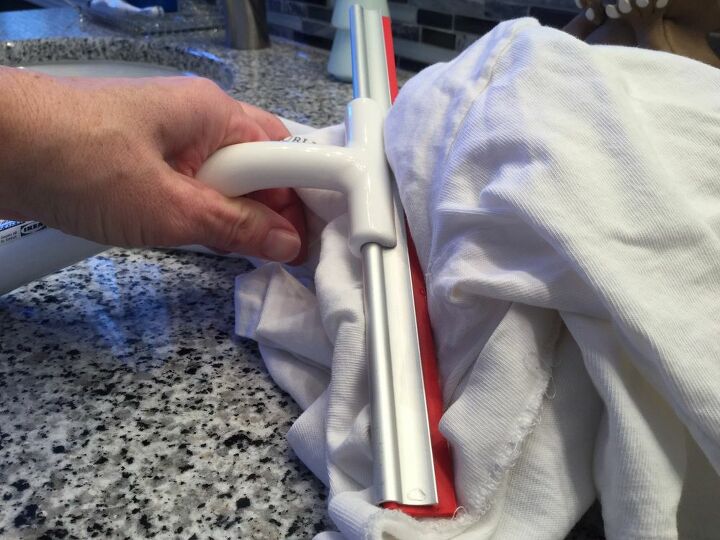 Wipe the squeegee with the cotton shirt. Also wipe up the drips at the bottom of your mirror/window with the shirt as well.
Continue until all your mirror/windows are done.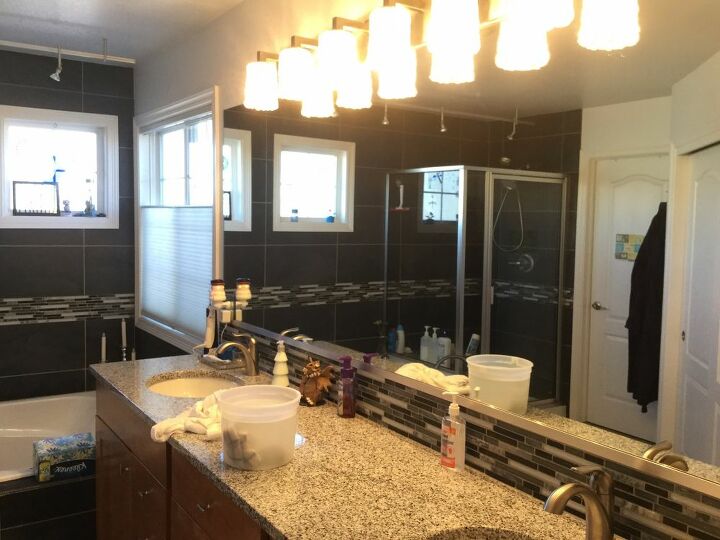 It looks so much better and my arm isn't exhausted from rubbing so hard.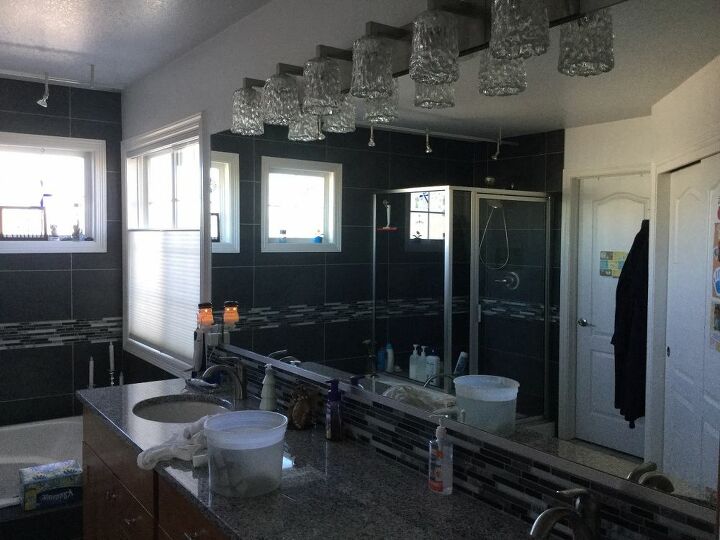 It's inexpensive and easy, hope you'll give it a try too :)