What can I do with real pumpkins for decorating? Answered
We love to garden and have always believed there is never too much of a good thing. We amend that statement. Pumpkins took over our garden, choked out our tomatoes and almost everything else. Between the pumpkins and the green beans it was like a tornado building up strength. They actually grew up and over our neighbor's trees and into her yard. OK, so now that we have so many, what to do with them? If you bring them inside, they rot quickly and if you don't stay on top of it you end up with the dreaded mystery odor. If we put them outside, every rodent tells others and it's fair game for attack. If I process them and freeze pumpkin stuff for future baking, I never seem to get around to it as I fear baking. Right now, they are all unceremoniously dumped on our patio table and are safe so far. Help??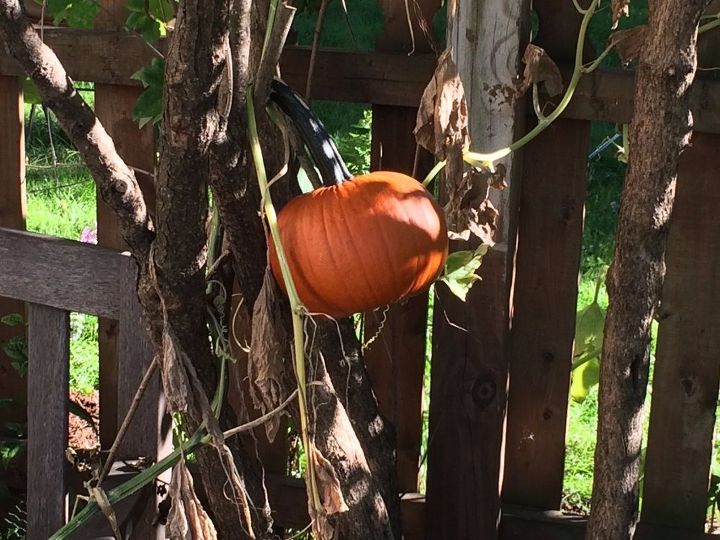 Related Discussions

Thomas P
on Dec 21, 2017
How do I make a bow topper for my Christmas tree?

Lisa Reinstetle
on Sep 07, 2018
How do I make a Christmas bow out of wired ribbon for Christmas? I'd like to make pretty bows for my Christmas gifts and arrangements. I'd like it to be full and ... See more Mama Di
on Oct 02, 2019 Eiskip
on Oct 15, 2019
how do I use cornstarch in decorating a pumpkin
Cheryl
on Nov 12, 2019
Shirley Hayes
on Nov 10, 2019 Janice
on Oct 17, 2019