How can I remove old decor from bedroom walls?



Answered
I have attached a photo of half of the items glued and nailed to my bedroom wall. I have just recently moved back into my father's home to care for him. I would like to personalize my bedroom a bit, but first...to get rid of these!
They are all glued to the sheetrock, and some are nailed, too.
Any ideas about how to start loosening the glue???
I LOVE reading your posts. I have so many great new ideas, thanks to all the DIY contributors out there. Since I am new to it myself, this will be my first REAL project.
Can anyone offer some suggestions?
Thanks so much for your great features!
Regards,
Micki Morrison
Henderson, NV 89074
mariemichals@hotmail.com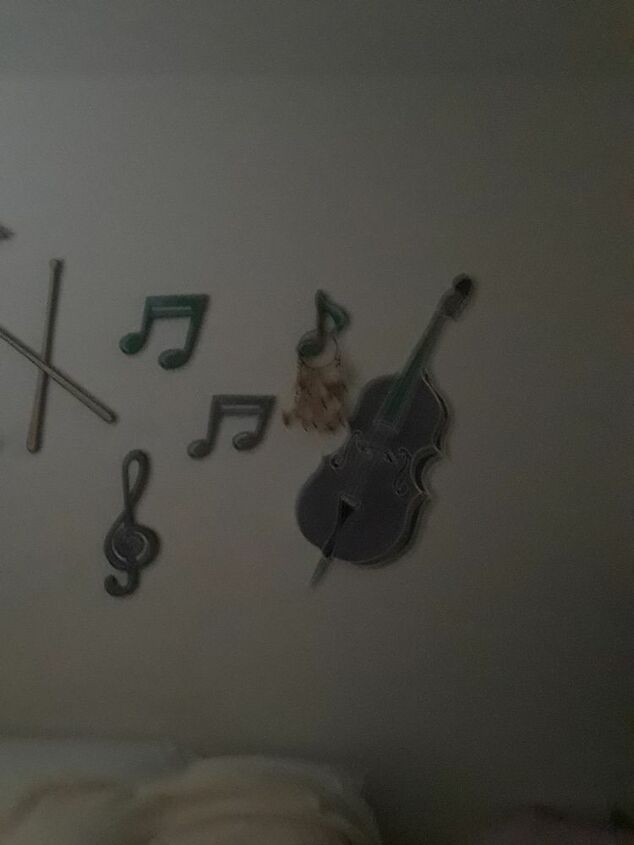 Related Discussions Diane
on Feb 03, 2016
I have two 6' patio doors, and I want to add blackout curtains to keep the sun/cold out. What is the best way to hang them, and what can I use to push the curtains ba... See more Noemi
on Apr 01, 2019
Does anyone know how to make a balloon garland or a balloon arch?

Wendylou from GA
on Feb 23, 2021
I have some pretty old wallpaper (15 years old)....I'd like to use the Image for a wood board turned shelf. Is that possible???

Felicia Morris
on Sep 29, 2017
Removers in store cost way to much and aren't safe

Judy Rodak
on Mar 17, 2017
I need suggestions for removing wallpaper from walls that were not primed beforehand. We removed wallpaper from a bathroom and a lot of the sheetrock stuck to the pa... See more Sylvia
on Feb 28, 2019
I have an older home, may have lead paint but not sure. I can tell it has been painted over at some point. Lef7393689
on Mar 27, 2017
I need to remove wallpaper from my kitchen not sure what the best options are for this.Thanks