Cutting a wooden spool Answered
Can anyone suggest the best way to cut a wooden spool in half length wise. Approx. 16 "tall, ends are wood and the center is thick.
I have several different power saws I can use.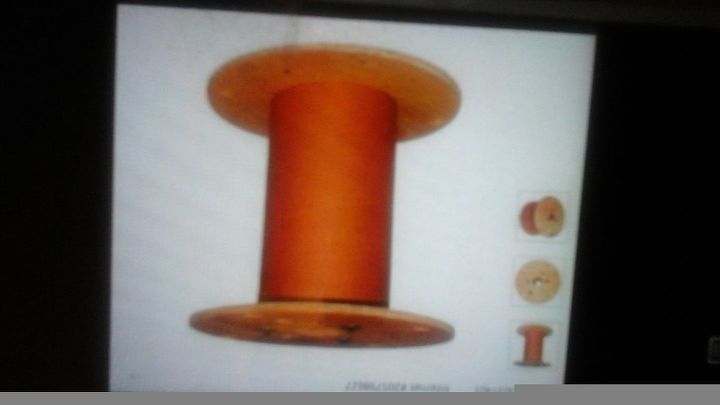 Related Discussions Lisa
on Apr 15, 2018

Donna
on Sep 03, 2017
I have a few wooden planters and enjoy using salvaged wood such as pallets or logs in my décor. I was recently made aware that I am inviting termites into my home. I... See more Nancy
on Aug 29, 2018

Charlotte
on Sep 10, 2015
What is the easiest tool to use when cutting shapes, etc. for signs? I recently bought a jig saw but my son-in-law doesn't think I will be able to handle it. What d... See more Cheryl Kent
on Apr 12, 2018
How do you make furniture like outdoor furniture with these wooden spools there from Highline pools the wiring around them they come in different sizes how could you ... See more
Deborah Darling
on Sep 29, 2016
Have large spools that the solar power company used for their wire cables and want to know what I can make out of them, maybe a table?
Beverly Usher
on Jan 16, 2019