Getting stacks of metal storage bins apart: HELP! Answered
I got a great deal on
Spectrum's Macklin storage bins
($5 each!) and bought twelve to put in two cube storage organizers. They'll look great for kitchen storage IMO.
My problem is that they came stuck together--probably sitting that way for a year or two and, like the common plastic basket quandary, they just won't come unstuck.
I've been looking for a good way to easily unstick them without messing up the finish (at least on the front); we were able to unwedge one using a screwdriver and muscle power. But it did mark the item up. And the one post I could find online basically said that WD-40 worked, but it took hours to get the baskets apart and they ended up pretty marred.
A lot of people talk about using hot to expand and cold to constrict with plastic and/or metal kitchen pots and the like. I'm wondering whether I could stick each stack at a very low temp in the oven for a few minutes and then stick them in cold water (or vice versa)?
I called Spectrum and they were totally unhelpful, except to confirm that they are powder-coated--so to the best of my understanding, they'd be fine at a low temp for a bit.
Has anyone ever had a similar experience, or have any ideas whether this would work or if something similar would work?
Photos below show what I'm dealing with, from two angles. Thank you in advance for your help; really don't know what to do!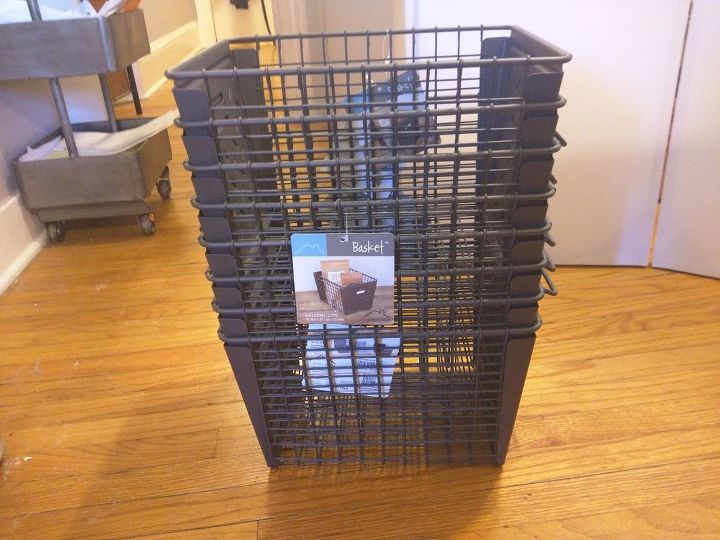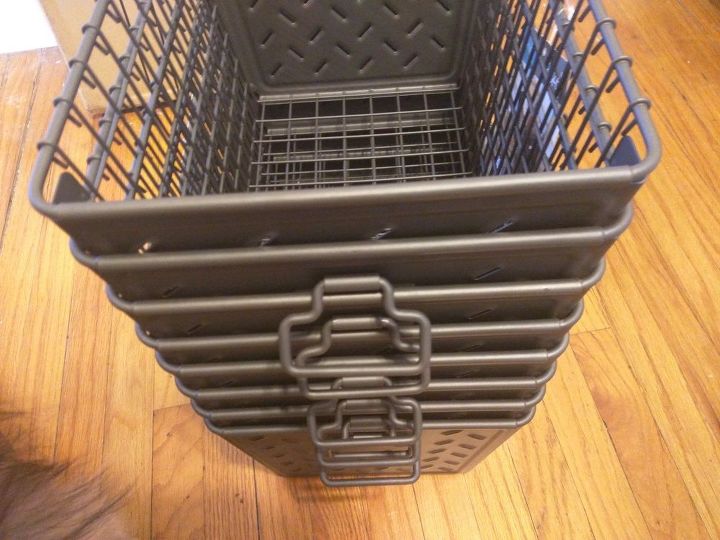 Related Discussions Diane
on Feb 03, 2016
I have two 6' patio doors, and I want to add blackout curtains to keep the sun/cold out. What is the best way to hang them, and what can I use to push the curtains ba... See more Noemi
on Apr 01, 2019
Does anyone know how to make a balloon garland or a balloon arch?

Redeemwood
on Mar 26, 2014
Kind of a contest I guess.... you just win my gratitude though . I have this wall art this far along and need suggestions of a saying to go on my Redeemwood pallet ar... See more

Culpepper Carpets and Interiors, Inc.
on Mar 26, 2012
Just turn them upside down and open them, then insert a roll of paper towel and tada, you have yourself a brand new paper towel holder that is not only beautiful, but... See more Snance
on Oct 13, 2016
The item is solid wood, standing aprx. 26" high x 16" wide, no exterior holes or outlets, side crank handle turns four wooden paddles inside with various size holes o... See more

Bethany P
on Jan 22, 2014
I gave an ugly gold lamp a makeover and made what I THOUGHT was an adorable, shabby lampshade out of strips of muslin. I barely had it finished when my sweetheart cam... See more

Susan
on May 03, 2015
I am looking for the discontinued Pulaski Royale collection nightstand, Neiman Marcus/Horchow also sold it, but called it the Royalty collection. I have looked all ov... See more