Looking for decorating ideas for this long shelf Answered
I have tried, and tried to decorate this! and it still looks ughh. It as 12 foot long 4 feet tall shelfy thing that is in our home. You can see as soon as you walk in our front door and it can be viewed on the other side from our family room.
because you can see it immediately from our front door - I'd like for the decorations to "make a statement"; please help! thxs!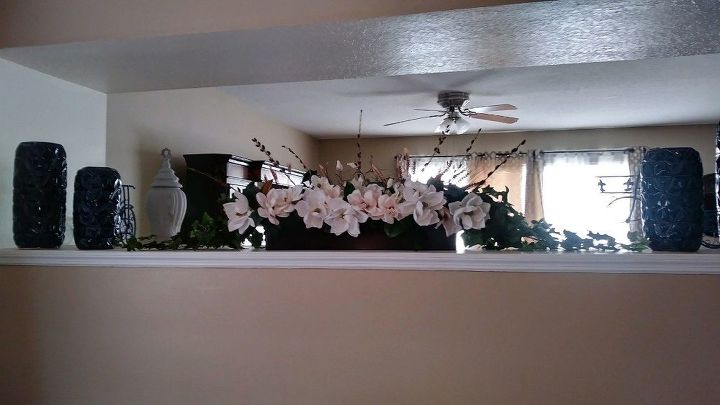 My colors are powder or pastel blue, beige, off white. Thank you for any suggestions you may have.....I'm fresh out!