I hosted a Hometalk Crafting Workshop! Answered
On Saturday, Dec. 17th, Hometalkers in Fort Collins, CO got together for a crafting workshop. While sipping cider and munching on snacks, we made a light up snowman, and a glittering glass tree. It was an amazing time and I met some fabulous ladies and made new friends!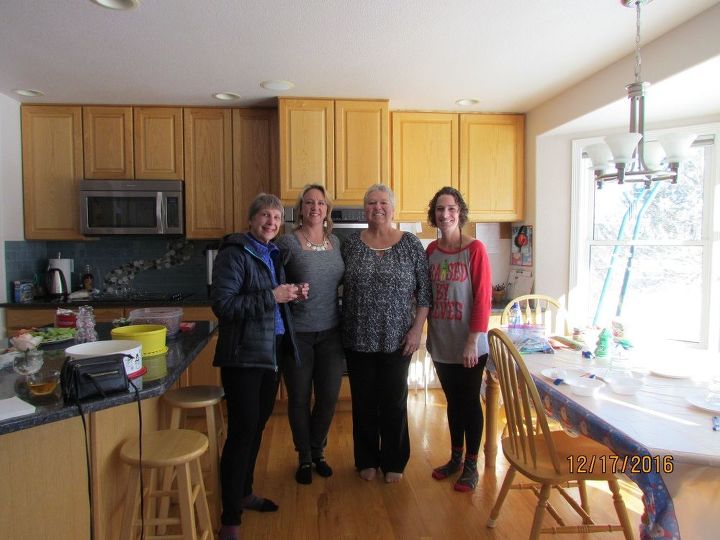 I made 3 wonderful new friends!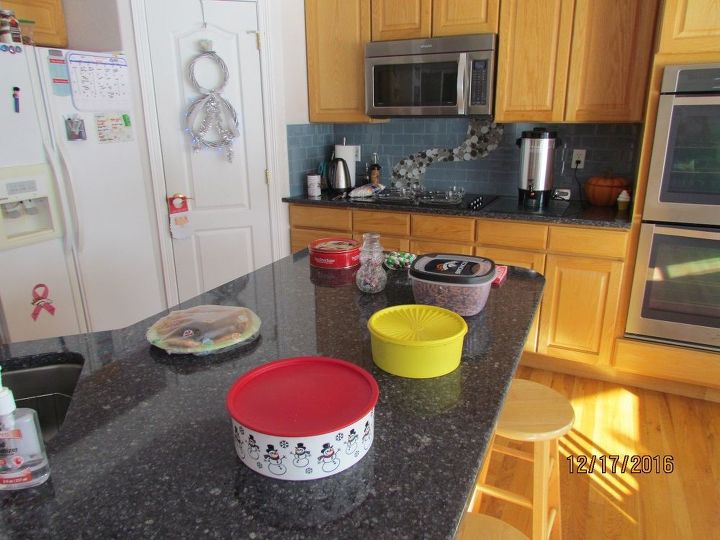 We enjoyed cider and snacks!
We made the light up snowman first. http://www.hometalk.com/diy/craft/seasonal-decor/easy-winter-light-up-snowman-craft--25262644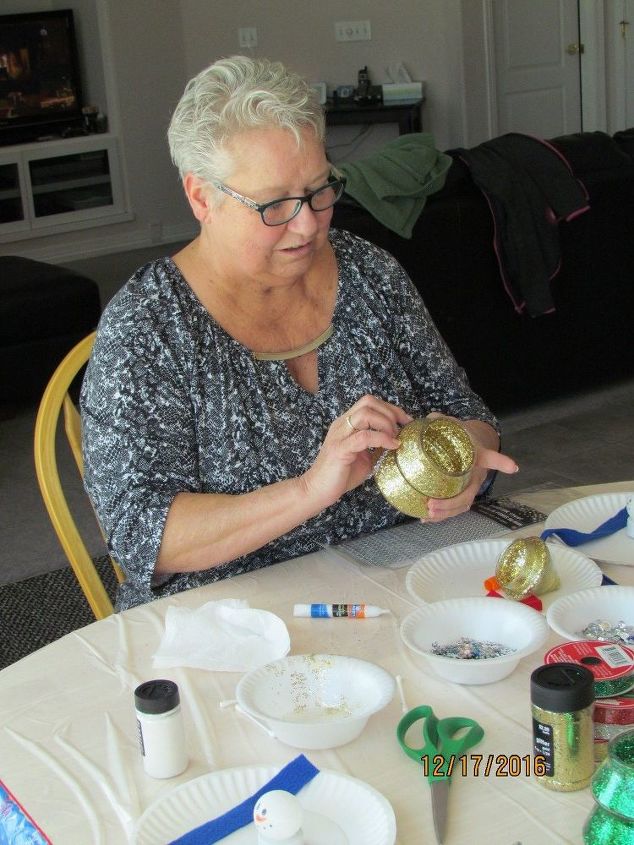 While the glue was drying on the snowmen, we moved onto learning the technique of using Pledge Floor Cleaner and glitter to glass pine trees.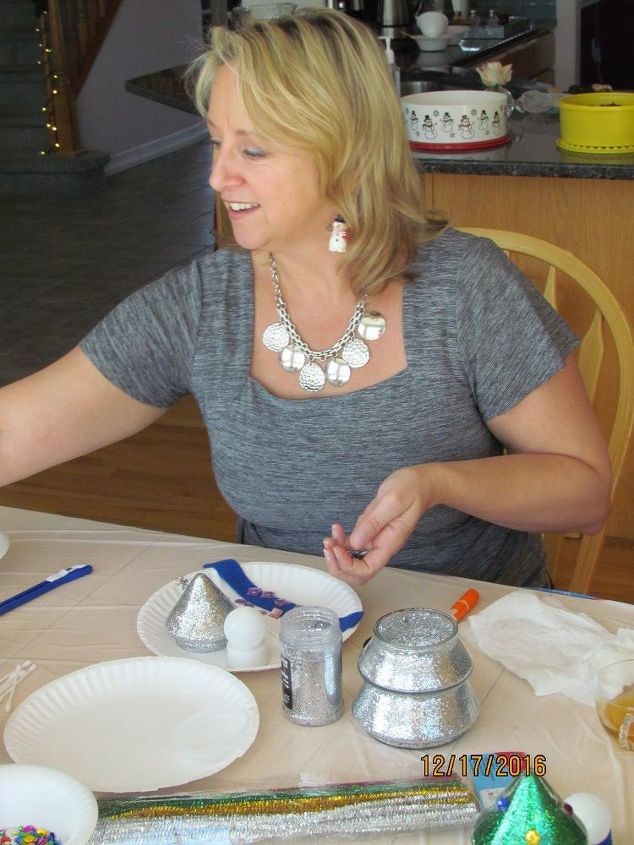 Directions to this project... http://www.hometalk.com/diy/decorate/christmas/easy-glitter-glass-tree-hometalk-workshop-25977391
(You can see a similar project here http://www.hometalk.com/diy/craft/seasonal-decor/easy-glitter-snowman--25750844)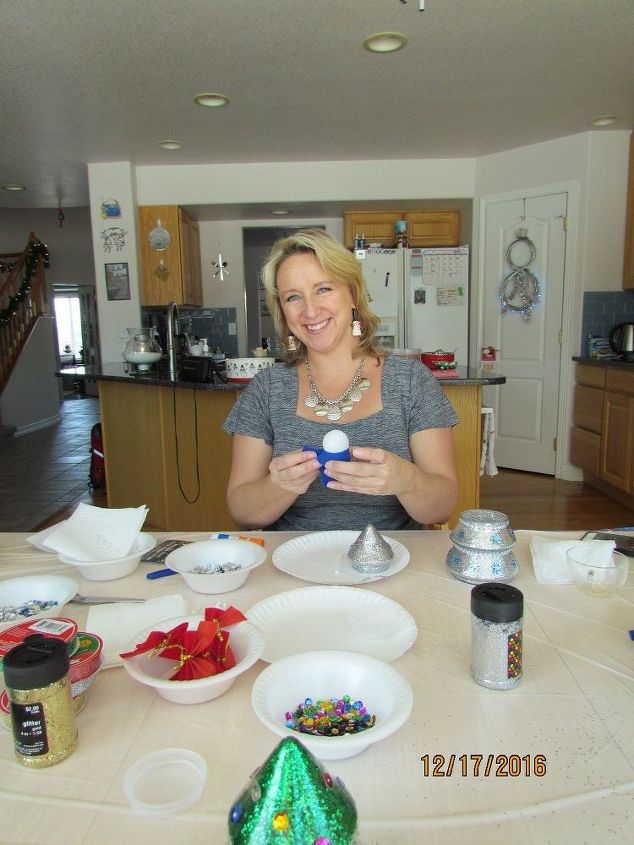 Back to the snowmen for the finishing touches of adding their scarf.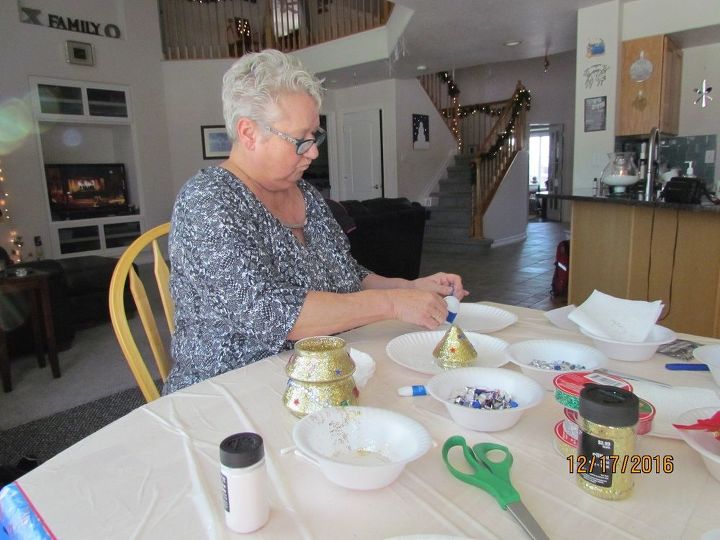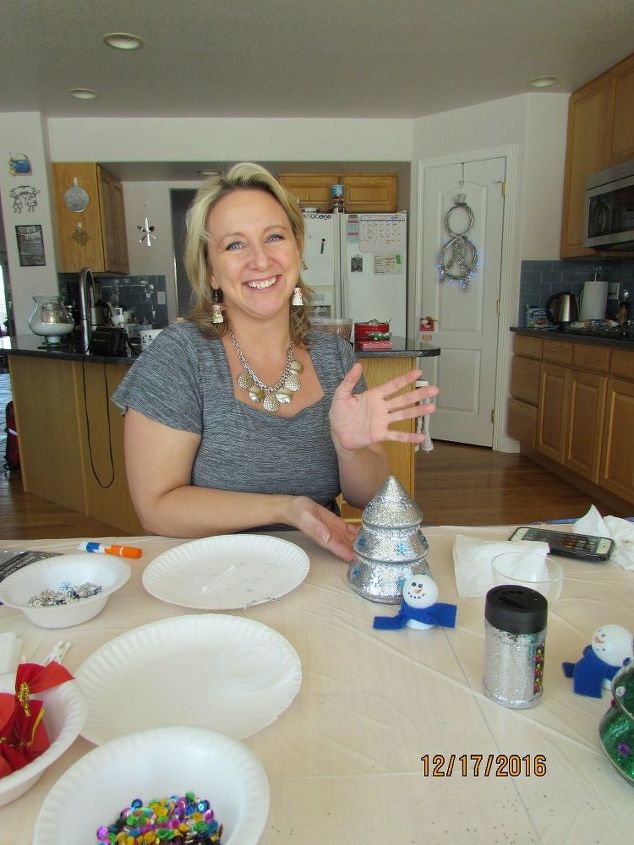 Lastly everyone personalized their glitter trees with embellishments.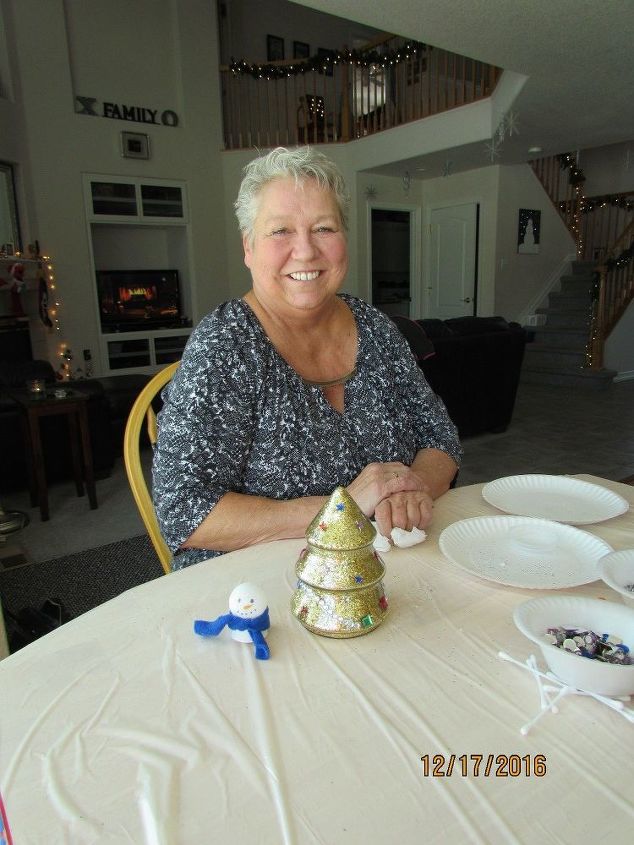 This was such a fun time, I can't wait to do another one! Let me know if you're interested in the next one! Even if we're not close, perhaps we can come up with a way for me to do one with you... there's always Facetime and Skype!