How do I make this, no assembly instructions!!!



Answered
The items needed for this firefly project are an old table leg, and 4 fan blades, BUT there are no instructions how to assemble it! Does anyone know how to go about securing the blades on the back of this table leg!!!! HELP, my daughter is begging me to make it!!!!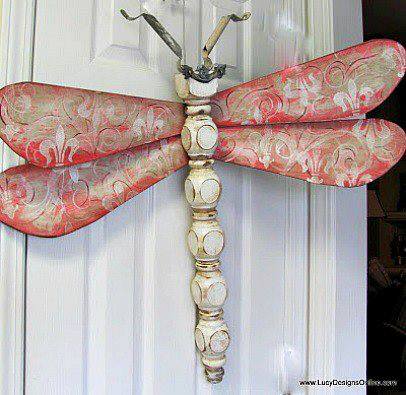 Related Discussions

Lifestyles Homes
on Mar 16, 2020
As a kid, there were advertisements for DIY fireplace logs made from rolled newspapers. How did they stay rolled up? Maybe a little melted wax? Henrietta
on Apr 05, 2019

Sandra Hohenwarter
on Feb 01, 2017
Hi,Question, Does anyone have any ideas on how to make a cover for the light on my ceiling fan? Alb32427917
on Feb 09, 2018
I'm doing my living room in southwestern style.Want to know how I can make a led light box.That would look like a stained glass window.Want to make two.So I can put t... See more

Donna Wing Gray
on Jul 19, 2017
I am planning to use this galvanized bucket to store my hose & the watering can as a planter. Is there something I can do to the shiny upper part of the bucket to ma... See more

Liz Cairo-Eagan
on Dec 21, 2018
So I had the kids in the neighborhood do the sparkler are with the lemon juice/water mix and the silhouette deer but the paper just burned - instead fo fractalling ou... See more

Connie
on Apr 02, 2017
I am wanting to sew some burlap sacks into curtains for cabinets. How do I make them not shed? Im not talking about the strings that come off when you cut the burlap... See more