How do you remove a poster that was glued to a poster board Answered
I have a poster that was glued on poster board, it did not adhere smooth . I wanted to get it dry bonded but was told by the framer that I would have to take it off first. How can I do that without tearing it? Any ideas?

Sandi
Answered on Mar 14, 2017
Does anyone know how you can remove Gorilla Glue from stone? Thanks!

Denise Taylor
Answered on Apr 13, 2023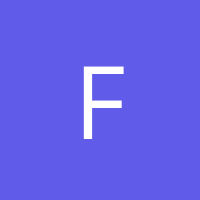 Fran,B.
Answered on Jan 08, 2023
Any suggestions for removing RX lables from bottles? The lables circle the entire bottle. Would like to use them for spices, and cookie sprinkles I buy at a bulk fo... See more Kathy
Answered on Apr 16, 2021
How do you remove the silver from on old CD? Victoria
Answered on Nov 25, 2019
I have painted dried gourds and after cleaning and priming, they still peel after several months outside. I used rustolem enamel paint . Rustolem customer service sai... See more Joyce Bell
Answered on Apr 19, 2018
The flatware that I use everyday have a lot of scratches, especially on the tines of the forks. Is there any way to remove or reduce these scratches other than buyin... See more

Alice
Answered on Nov 04, 2022
how do you remove the sticker label from the oui glass jars?