Suggestions for TV wall? Answered
L shaped livingrm. Going to put a fireplace/heater I inherited on the furthest wall behind the TV. Wall to left of that & wall TV is attached to needs something other than paint. My St Bernard likes to lay & 'run in her sleep' & gouged my wall. Behind the camera is the 'short end of the L' where my couches & chair are.
Suggestions? I love stone or brick or some unique (easy) treatment that will stand up to the claws.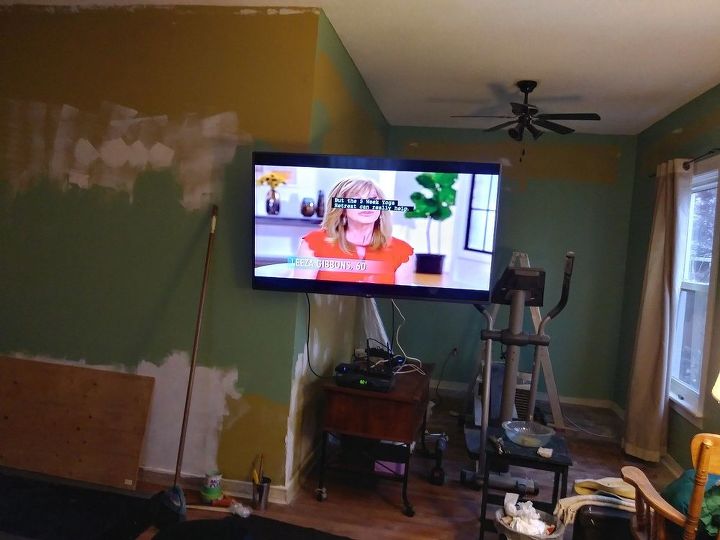 Excuse the mess. Its a very high trafficked area.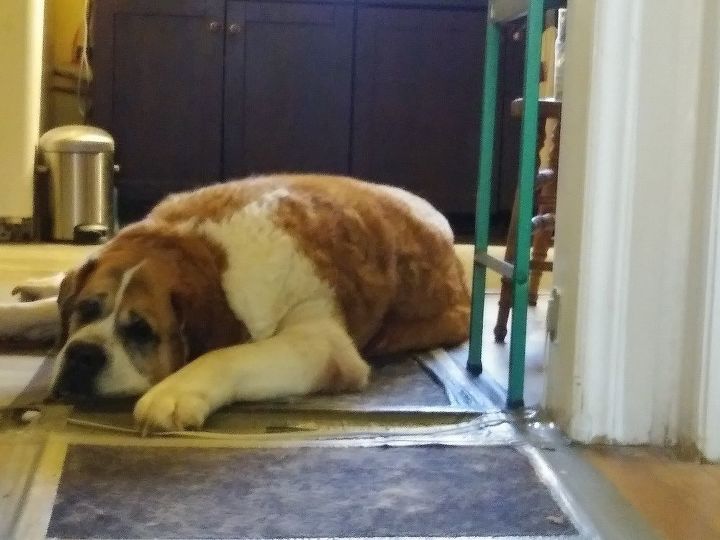 She seems happy to stay in the kitchen while we do our make over.