How can I decorate the recessed area? Answered
Besides the obvious of adding paint, what can I do with this recessed area? There used to be a table underneath the hanging vase, but I moved it to another area. This is the main hall leading from the front door to the dining/living area. I was thinking about putting a bench there instead. In the other area, I am taking the pictures down since they are mismatched frames. I'm stuck and need help with ideas to move forward. Thanks in advance for helping.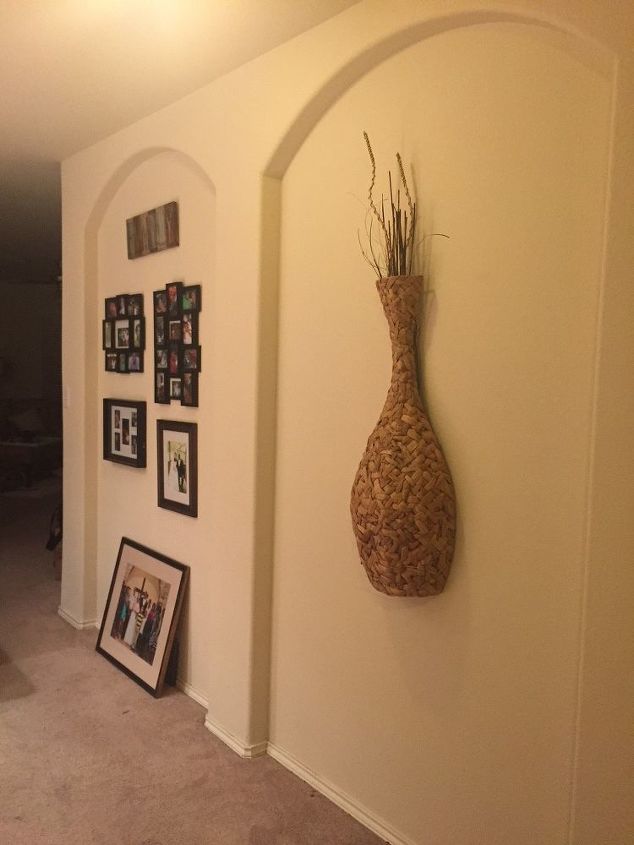 Hallway leading to dining/living area.