Can you give me suggestions for using this space?



Answered
When I bought this place these cabinets were pink with plastic knobs. I painted them 3 years ago and so far it has held up great *the paint that is.Recently, somebody tried to open the cabinet door on the far left and pulled the hinges out of the cheap pressed wood Formica cabinet side. I decided since it couldn't be fixed and the fact that the door opened up to the right, that cabinet was really never used ** I couldn't reach it and I am 5'1"So I took both doors off. I have pretty colored dishes (to many at this point) that go perfectly with my color scheme, so here's my question. I would like to leave them off, and I thought of putting mirrors on the backs, or painting the inside, or even removing the two cabinets and installing shelves to give it the more open modern look. I would appreciate some interesting creative ideas from my DIY folks on Hometalk and I look forward to reading them all. Here is a picture of the way it is now.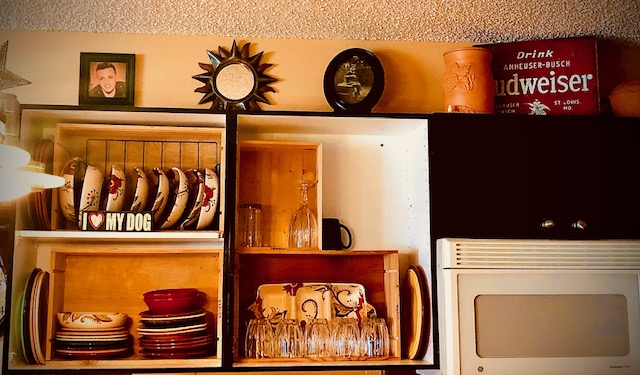 The boxes are old wine crates, and I would somehow like to incorporate them into the project if possible?