How I organized my crafts, finally! Answered
After years of doing crafts and adding plastic organizers as I found them, I had a mishmash of colors, sizes, and containers for all my different crafts.
It got so that I didn't even want to do anything anymore because it was such a mess.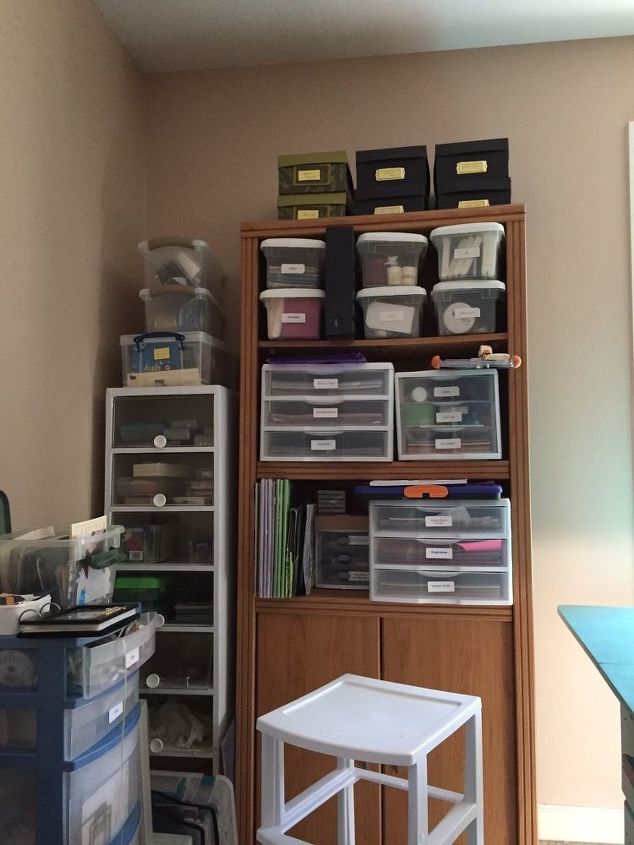 Different organizers, but no organization I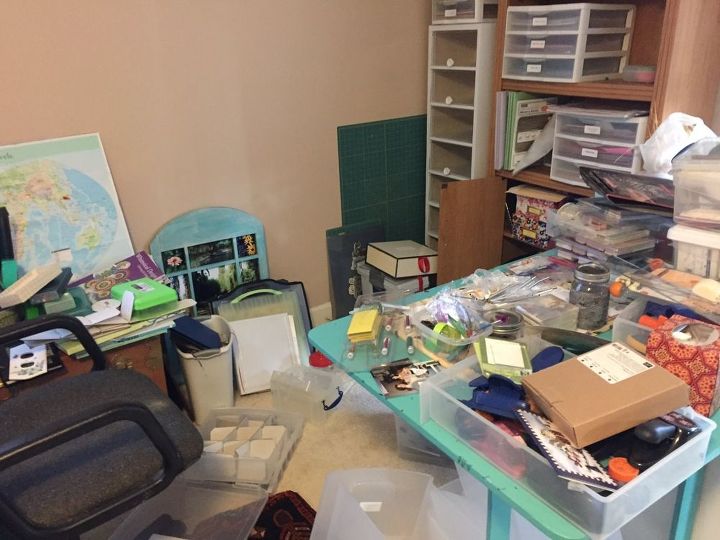 I started by taking all the drawers out and matching up everything that was not together.- Scissors in one drawer, punches together, etc. What a mess!
To motivate me I bought several cans of Valspar Project Perfect Paint and Primer in One spray paint in Exotic Sea, one of my favorite colors.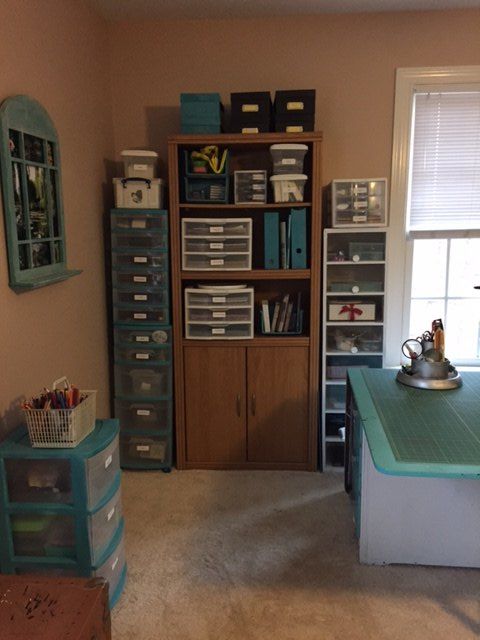 This is what my corner looks like after painting all the plastic containers Exotic Sea so they matched. I put one of the rolling drawer units one top of a larger one, taking off the wheels of the top one. I also painted my pencil lazy susan silver to make it prettier. (bought at a thrift store for $1)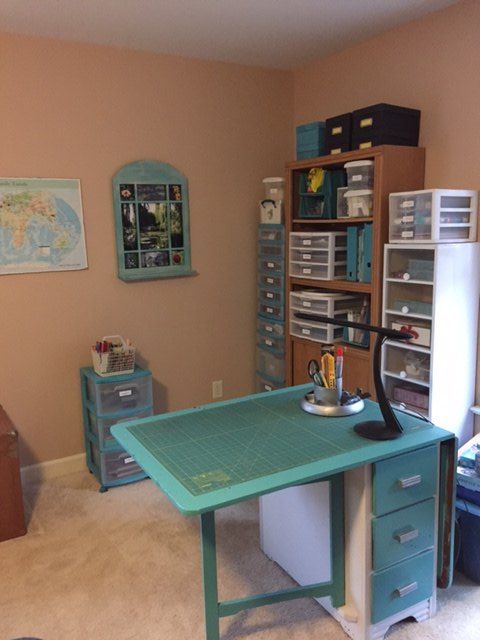 Front view. I had the two sided table from my grandmother. I had previously painted it white with teal and sprayed the drawer pulls silver. That's what inspired my color scheme. Now I'm ready to start my crafts again!
Costs- 2 cans Valspar Spray Paint- 4.99 each