Suggestions on how to install bamboo fencing on the ceiling?
We are looking for a cheap solution to cover our back porch ceiling. I'm in love with the idea of using bamboo fencing (the really cheap rolls), but we are unsure on how to install. I've searched internet/HomeTalk and the only solution I've found is to use "deck screws". Hubby is worried that this will either not hold (screw will be too small for gaps between reeds) or crack the bamboo reeds. Has anyone installed or have any ideas for us? We have many cross beams that we will be installing it against. Does this make sense or should I post a photo?

Lynn Turnbull
Answered 4 days ago
I currently have stinky dirty carpeting in my living room and I want to replace it with a durable flooring that can stand up to dogs and kids.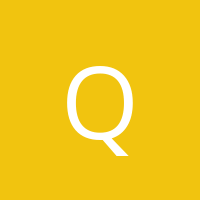 Quilter2
Answered on Oct 15, 2023
Does having a paint over a popcorn ceiling change how I'd remove the popcorn ceiling?

Susan-Amber Springer
Answered on Jan 05, 2023
Has anyone used paneling or appropriate flooring on a ceiling? After a plumbing disaster upstairs, we had to remove our plaster and lathe dining room ceiling in our... See more

Stephanie Minkus
Answered on Sep 03, 2023
I'd love to put crown molding up (after I paint the walls and the shelves above the fireplace, previous owners painted EVERYTHING the same yellowish cream color). But... See more

Shannon McFarling
Answered on Aug 20, 2023
How remove popcorn ceiling/walls? Do I have to drywall over everything? It was done to hide cracks from an old home.
Rhoda V
Answered on Sep 04, 2023
I'm renovating a 1979 fixer upper and have a dropped ceiling in the downstairs den. The tiles are probably original and I will eventually replace them with something... See more

Gay Storm
Answered on Nov 01, 2023
I have a ceiling fan in my mobile home that is 4-1/2 years old. It was professionally installed. Lately, it has started to wobble a lot when it is on, especially at l... See more