Can I trim my Wistera now in the fall? Answered
We have waited for about 4 years to finally get a bloom this year. Now I'm not sure just how to prune the tree to ensure blooms for next year. Don't want to cut the wrong stems or branches. Thank you, Georgia Hammett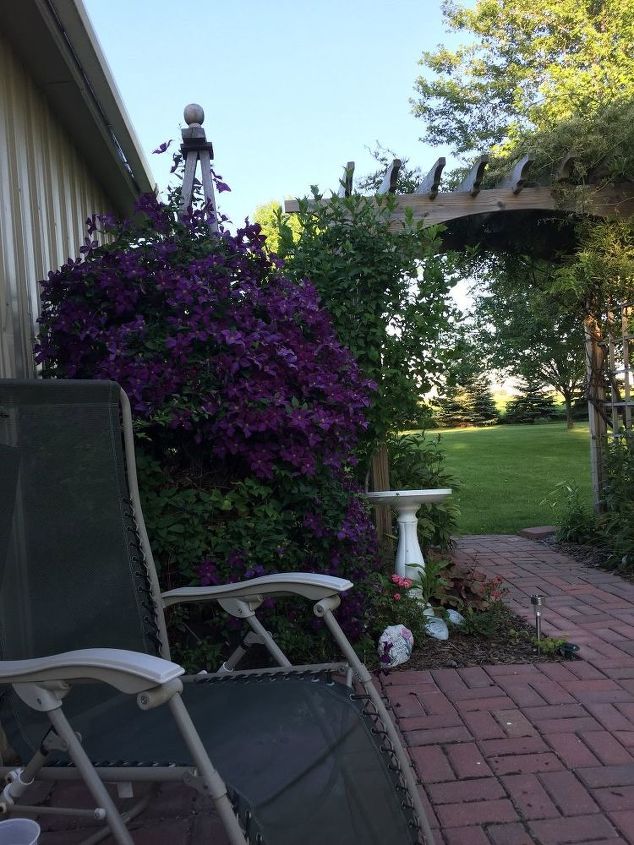 The Wisteria is on the very right side and is growing across the arbor.