How do I save my Bleeding Heart? Answered
I'm in Minnesota and my Bleeding Heart (which was just planted this spring) is really struggling. I've adjusted the amount I've watered, but it doesn't seem to make a difference. I have clay soil and it's in all sun. Should I do something different?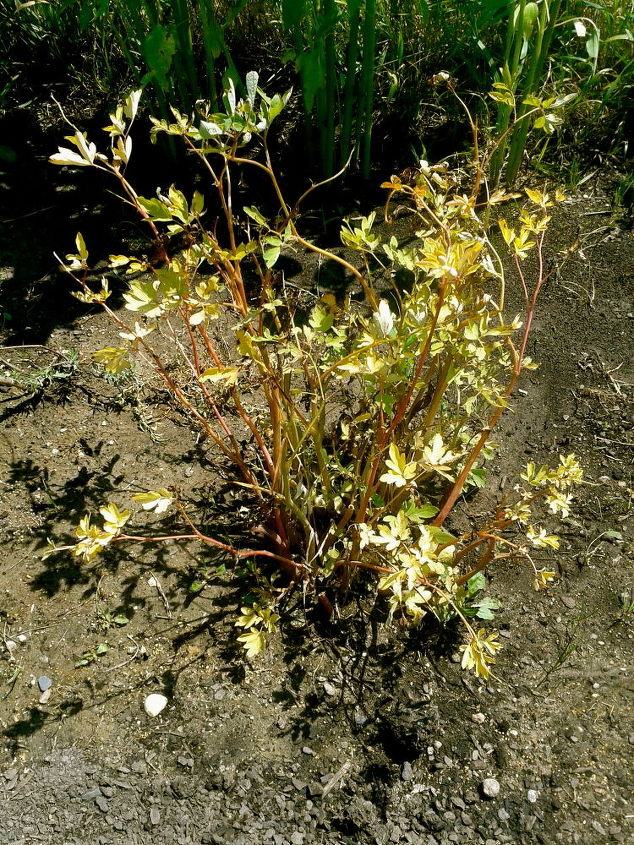 Related Discussions

Abby
on Nov 29, 2021
How to grow ginger in water?

Michaela Dunaway
on Apr 09, 2019
I'm really new to caring for plants and I think I may have put my new plant in shock. I bought him at a greenhouse and left him in my warm car for a few hours. Then ... See more

Renae Dennis Smith
on Jun 04, 2019
My hosta are being destroyed. Does anyone know what I should do to save them. Snails & some kind of small unidentified bug (see photo 1) are attacking them & no telli... See more

Jim Ginas
on Jul 05, 2014
2nd Season in a ROW! Squash plants growing large and healthy leaves and the stems near the roots are looking healthy and turning dark green, getting flowers that grow... See more

Joan K
on Apr 21, 2012
Trail of dead grass appeared two weeks ago that starts in neighbor's yard and goes to the sidewalk, then continues past the sidewalk in a line into the grass into my ... See more

Jayme Renee
on May 23, 2014
2 years ago I moved and split these hostas. They were on the side of my garage which only gets morning sun. I moved them to the front of my house that gets morning an... See more