Elm? Mystery tree/bush in my yard.



Answered
Does anyone know for sure what this is that's been growing in my flower garden for the last few years? I don't want to cut it down, in case it's something I may want to keep like a nut tree/shrub, etc.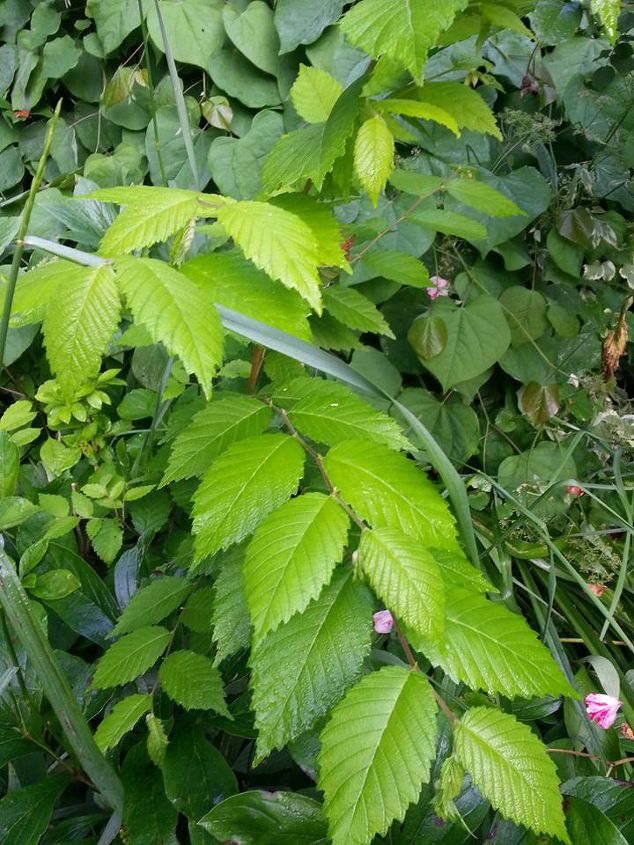 Related Discussions

Abby
on Nov 29, 2021
How to grow ginger in water?

Debbie @ Confessions of a Plate Addict
on May 06, 2014
I was given this plant 8 years ago or so and was told it was an "orchid plant"...not an orchid, but an orchid plant. I was told to keep it potbound and it would bloom... See more

Jeanne
on May 28, 2014
I have several of these volunteering in various places this year. I don't know what it is and it hasn't bloomed yet. In the picture it's the leafy green one in the mi... See more

ByLightOfMoon
on Nov 16, 2015
The tall growing plant has been by my porch all summer a garden flag in background, but has never bloomed. Could it be a plant that takes a while to establish itself... See more

Diane Kaul
on May 21, 2014
This plant popped up in my flower bed this year. It grew quickly and is almost 2 feet tall already. Does anyone know what it is? Jayne Wall
on Sep 17, 2013
This "bush" has grown up behind a rhododendron in my flower beds and is taking over. It appears to spread underground as it has popped up at the edges of the lawn sur... See more

Pamela F
on May 20, 2012
This has small tear drop type leaves and grows pretty pink flowers that turns brown and fall off. A few years ago, I began a garden partly due to boredom and the ot... See more