Answered
Any idea why the leaves of the tomatoes are getting yellow and dry?
It only happens in the regular tomatoes, not the Cherry ones that are few feet away.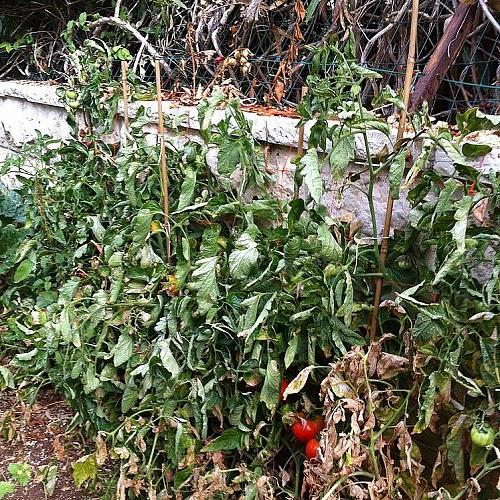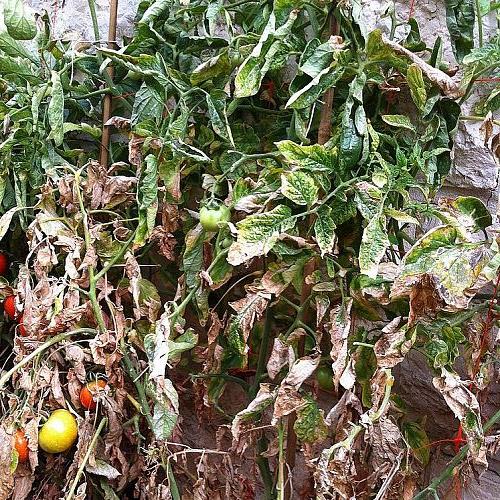 Related Discussions

Abby
on Nov 29, 2021
How to grow ginger in water?

Beverly P
on Apr 16, 2013
What did I do wrong this time? I usually have no problem starting seeds, but my toato seedlings have all lost their bottom leaves and it looks like they may die altog... See more Sam P
on Jul 07, 2012
Hi, I have about 20+ boxwood, I have noticed that on three of the boxwood it start with small area turn yellow and in couple weeks all leaves dry out. see attached pi... See more

Pamela Knott
on May 14, 2014
Just read an article I found on the Farmer's Almanac website, well it was someone selling a book that was linked to the website. They suggested pruning the leaves off... See more Mari
on Jul 04, 2017
Have tomato plants in containers on patio. One plant's leaves are curling, another has a few curled, and a third seems fine. Watering faithfully. Weather has been dry... See more Mahmut
on Jun 19, 2018
We had a lot of rain lately,is it an early blight?how to solve it?

Ann Yaconis
on Jul 02, 2013
I have a herb container which has a tomato plant in the middle and the leaves are looking a little sick . They are turning yellow , There is fruit on it but its just ... See more