When is the best time to plant magnolia trees?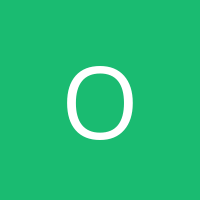 Answered
I want to plant a row of magnolia trees at the top of a hill in my back yard. Can I plant now, and is there a variety that doesn't grow very tall? Any other things to consider before planting?
Related Discussions

Abby
on Nov 29, 2021
How to grow ginger in water?

Sharon Tinsley
on Dec 05, 2013
I want to walk under trees. these start about waist high. we live in NM

Debbie Skidmore
on Oct 02, 2017
The tree is about 2 1/2 feet tall. Pat
on Jun 01, 2019
I just planted some impatiens, geraniums, hosta , in pots on my deck. Should the plants be watered in the morning or evening? Let them dry out before watering? Keep m... See more Judy T
on Dec 19, 2011
when is the best time to plant asparagus in zone 7?

Robin Jones Ramberg
on Aug 31, 2017
I live in Linden North Carolina, about 20 miles north of Fort Bragg. I would like to plant some trees - specifically shade trees and a peach tree. When is the best ti... See more

Jim Ginas
on Jul 05, 2014
2nd Season in a ROW! Squash plants growing large and healthy leaves and the stems near the roots are looking healthy and turning dark green, getting flowers that grow... See more