Why won't my rosemary grow?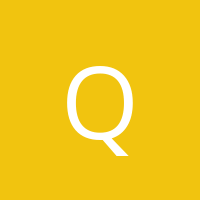 Answered
I have a large, prosperous garden. Everything is growing beautifully! Except my Rosemary. It's not dying, but it's not getting any bigger. It is planted next to onions, which research showed was a "friendly" plant. I have applied Miracle Gro, but to no affect. My soil is slightly nitrogen rich, but again, research showed no harm. It gets about 6-7 hours of sun a day, and plenty of well drained water. I don't know how to make her grow.
Related Discussions

Abby
on Nov 29, 2021
How to grow ginger in water?

Michael Moore
on May 04, 2017
When I was a little boy we visited my grandmothers home and she had BIG headed hydrangea flowers and I loved them. The plants were more like bushes and she would cut... See more

Becky P
on Jul 28, 2013
I consider myself having a green thumb, but the one thing I can't do is grow onions as large as the ones in the store. I use yellow or white onion sets, found at the ... See more
Joanne Loyacono
on Feb 27, 2018 Colin Fletcher
on Jul 03, 2018
There is a huge rock underneath this burned out area and I've given up on adding dirt every year trying to get grass to grow. What else can I do with this area?

Jim Ginas
on Jul 05, 2014
2nd Season in a ROW! Squash plants growing large and healthy leaves and the stems near the roots are looking healthy and turning dark green, getting flowers that grow... See more

Joan K
on Apr 21, 2012
Trail of dead grass appeared two weeks ago that starts in neighbor's yard and goes to the sidewalk, then continues past the sidewalk in a line into the grass into my ... See more