Why are my pine trees turning brown? Answered
It happened last fall too. They fall out in clumps and get thin. Is there anything I can do?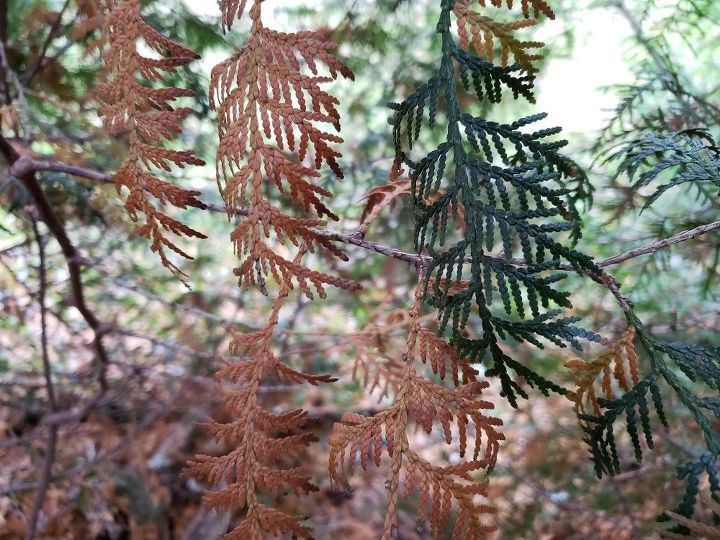 Related Discussions

Abby
on Nov 29, 2021
How to grow ginger in water?

Heather Willis
on Jul 29, 2019
I bought a home recently and this is what the pear tree looks like, I have no idea what could be doing this to it, I don't know much about them, help please!!!
Michal Rowe
on Apr 05, 2018
25 ft tall...10 ft deep mature perhaps 20 yrs old Not every branch but many...no bagworms or pests that I can see. What could it be?

Kate
on May 28, 2019
I planted it a few months ago. it is about 5 ft. tall now. Thank you.

John Barrett
on Jul 29, 2017

Dbr21536058
on Jun 17, 2017
Living slightly northeast of Atlanta, GA. Raised bed garden - with plenty of sun and watered nightly as needed. All other plants are thriving. Mary
on Apr 26, 2017
I have been using the sprinkler in an effort to give it water but it seems to be getting worse!! Help