How do I make hard improvement easier Answered
We are slowly re-doing kitchen. Cabinets will stay do to finances and as I am disabled on upper right side and a spine problem. Here is what we need your ideas on for now?
This is a small townhome. I get emails from a site about small living places.
We do not have a lot of counterspace, and a lot of light. We put a small light in corner, as suggested by the small living site suggested.
We took the old microwave down. It was a mess. The wall behind had a hole all the way through. It is temporarily covered. We have to fill that and get a nice 30" recirculating fan hood with strong lights. 1.Suggestions? 2. We also need to figure out how to get most out of counterspace?
We have stuff on top of refrigerator, because of no room. 3. Is there something we can make on our own (my husband) to enclose?
We (my husband and friends) are going to paint cabinets and shelves white with a semi gloss white, but due to my disability I can not get into the corner cabinets up and down. Not sure if anything we can do? Also, shelves are the old stationary type. 4. Any suggestions?
We do plan on putting pull out shelves wherever we can. That does not help upper or corner.
I am sorry if this is confusing. I am not a spring chicken in more than one way.
If we the money, everything would be ripped up and start from scratch.
I have attached where we are at the moment. I tried to add a pic of corner and nasty shelve. I put paper towels down on one shelf.
The cabinets and countertops from a distance look nice. They are horrible. They are nice and clean though. We put on new knobs and pulls. Most appliances are new. The DW is just 2 years old.
If confusing...so sorry!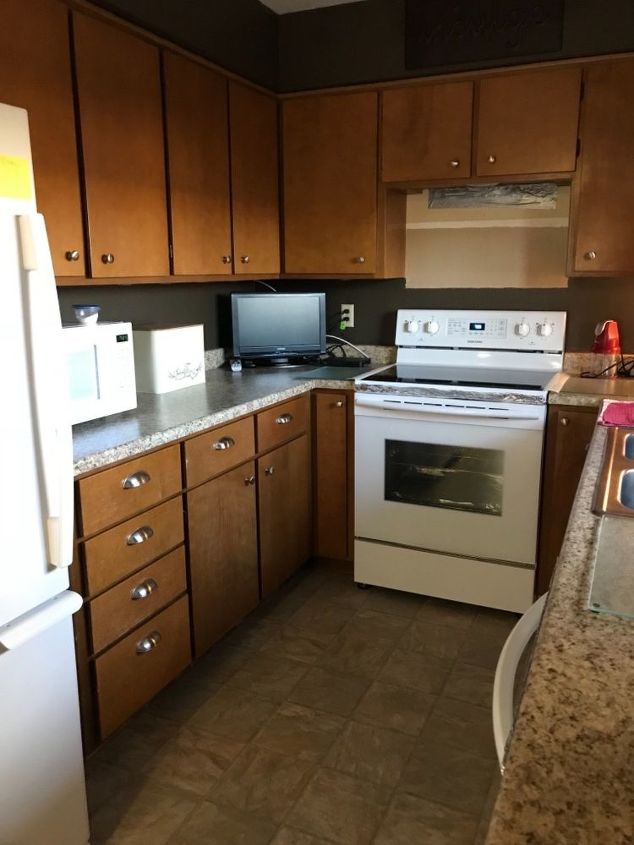 Left side of small kitchen. A new little micro next to it.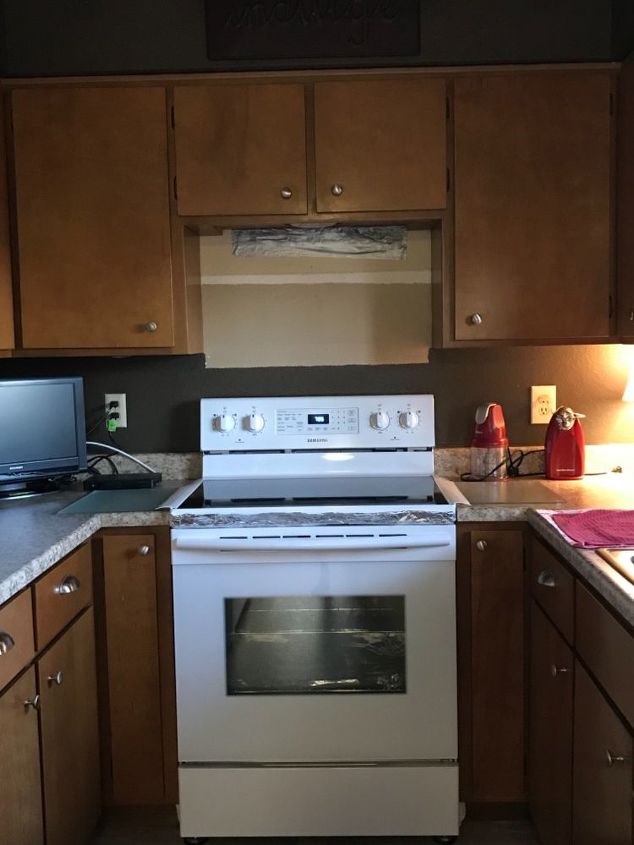 End of kitchen. Micro removed.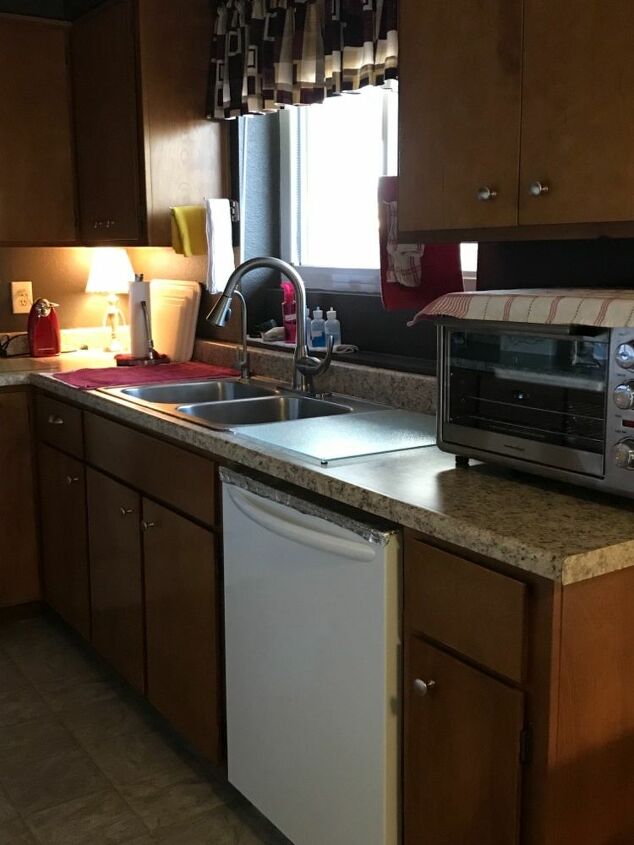 Right side. I love my little window by the sink. No light above though. Not sure on that? Need light. I really like my retro towel holders.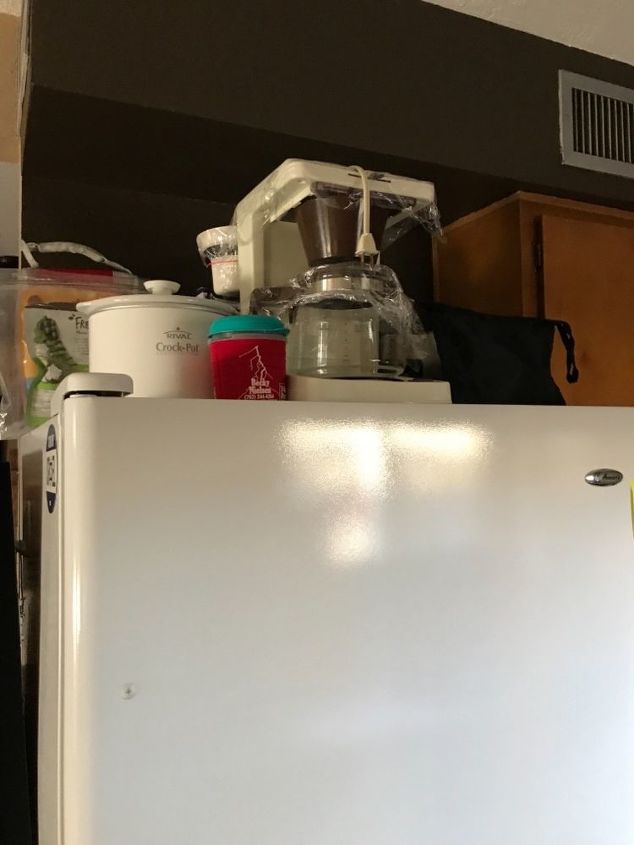 Area above refrigerator is tall.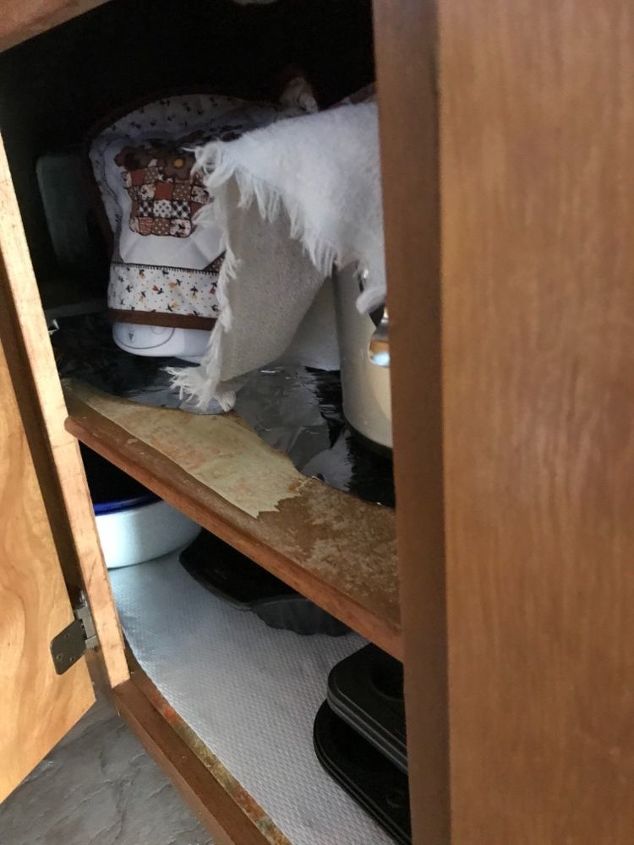 Nasty shelves. Trying to figure out how to access more easily and how to paint or something the fixed shelves. Same on left.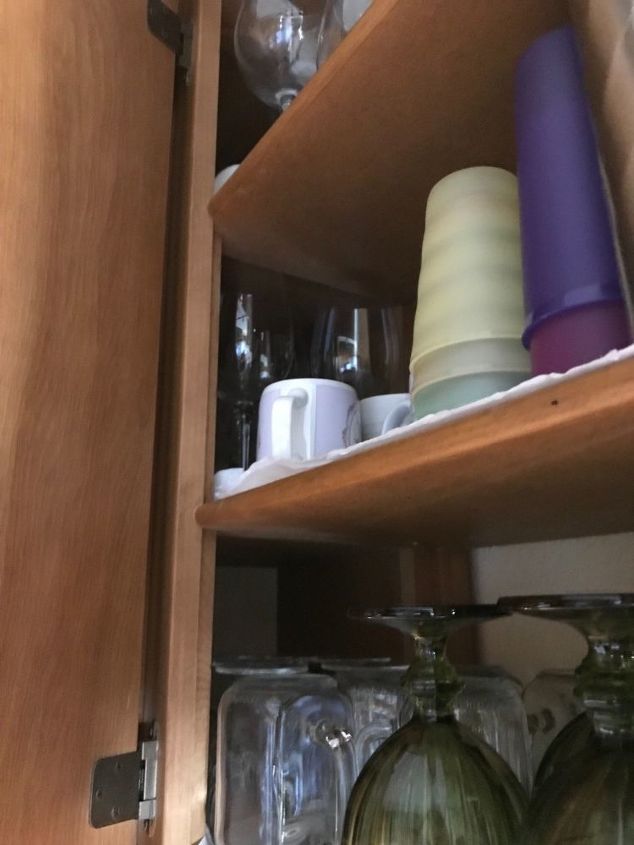 Deep hard to reach cupboard on RT side. Left is same.