How can I use this surfboard for decoration outside?



Answered
I have obtained this surfboard from my grandson and would like to do something with it for outside. As you can see it needs cleaning but have no idea where to start. Would wax clean it up? Or maybe paint it with what type of paint?I would appreciate any ideas. Thank you.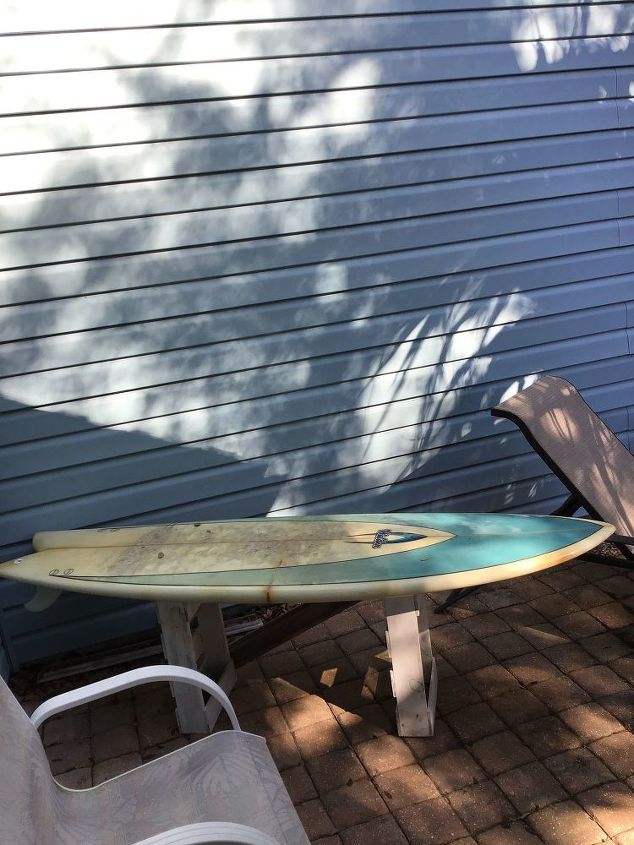 One bad damage area. How can that be fixed?
Related Discussions Patrick
on Aug 01, 2020 Lilly
on Feb 24, 2018
we are building our cottage ant to build a enclosed Storage area for my generator under the side deck stairs at the cottage but not sure how to. The deck posts is abo... See more Gk
on Apr 04, 2019
I am putting up a new 10 x 10 outside dog kennel. I need to place it on a "floor" so the dog can't dig under the wire fence kennel. I can use cement sidewalk blocks b... See more

Jeff C
on Apr 29, 2012

Robin Coles
on May 20, 2019
how can i remove rust from a 50 year old outdoor thermoter

Anne Berry
on May 13, 2018
My outside HVAC unit is directly under the dripping from the roof. In winter, a big ice ball will form inside it. I have also had to sweep a foot of snow off it with ... See more