Old headboard for the garden Answered
I liked the detail on this old headboard and would like to recycle it into something for the garden/yard that doesn't look like a headboard. Any ideas? I have plenty of benches so don't need another one. Thank you.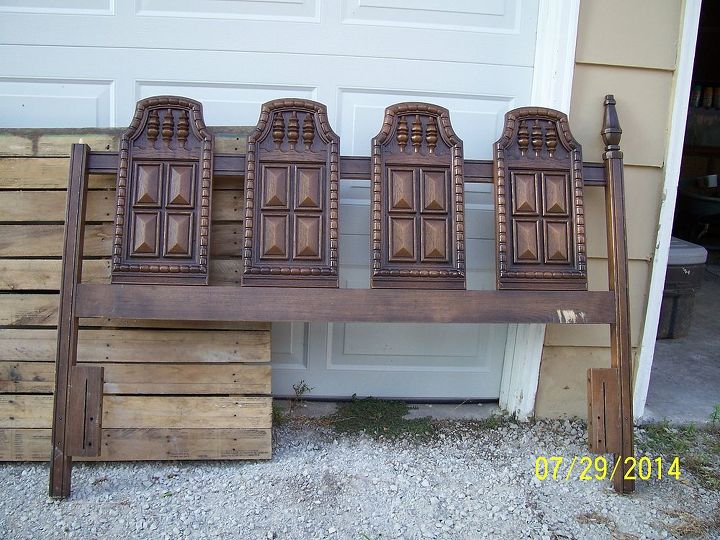 Joan D Faryan
Answered on Mar 07, 2018
i want to make a book case headboard for twin bed frame . i can,t find any i like . and th width is to big . i only have like 38" wide to work with and the f... See more

Sherry
Answered on Jan 05, 2021
Hi, I have a challenge if anyone is up to helping me with ideas. I sleep in a hospital bed and everyone knows how ugly they are. The head and footboard are metal to... See more Deanna Muse
Answered on Nov 04, 2017
I rent and can only use small nails and thumb tacks. I would like to make a headboard as well as other items, but all seem to call for using studs and large nails.

Marilynn Wade
Answered on May 22, 2017

Cordelia
Answered on May 23, 2017 Lav15832557
Answered on Oct 07, 2017

Judy Rund
Answered on Jan 04, 2023
It need to be light weight. I just want something to help make not look like I am living in my travel trailer.