How deep should I dig the hole for a mailbox post? Answered
I dug hole and put post in it stands at 4 ft. I am placing by my front steps in my flower bed. Mail person walks across yards to do mail delivery Is it correct height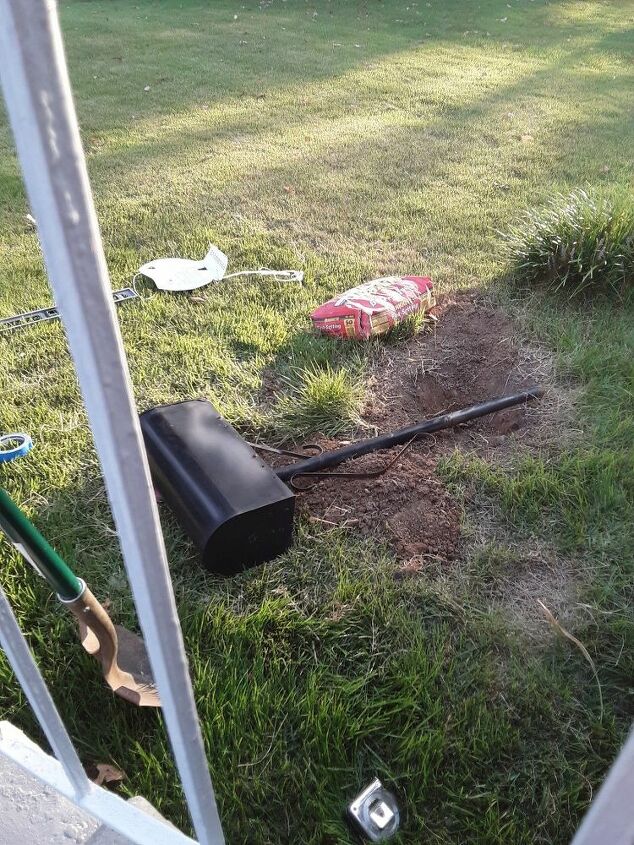 Related Discussions Kathy Wilson
on Jan 30, 2014
We took the old popcorn ceiling off in our livingroom and thought we could just paint it. We fixed some hairline cracks where the joint in the sheetrock are, primed a... See more Nancy
on Dec 30, 2015
I bought expensive outdoor furniture that is now pitted. See photos. It seems to be pitted the worst around the bottom area where it sets on the floor. It seems to bu... See more

Tina Commisso Barbato
on Apr 28, 2020
I bought a wicker sectional with navy blue cushions for my back patio that has unground pool. it will sit in the corner of my pool area with 2 wicker lounge chairs on... See more

Lisa
on Sep 11, 2021
I'd like for my girls to play on our back deck some and want to make it family friendly and comfortable since we aren't able to do a screened in porch anytime soo... See more Susan
on May 23, 2015
We are fortunate to have some old (30+ years) originally very high quality powder coated aluminum patio sling chairs that need to be repainted. I priced having them p... See more

Fred
on Jul 25, 2021
I need to know what the part of a patio table is called that the four legs attach to which has a hole in the middle for the umbrella.