Can I use fabric paint on the chairs? ? Answered
I want to update my table using a paint technique. I'm not sure what to do with the chairs...... buy new or somehow update them as well.
Can I change the color of the leather with fabric paint/stain or some other medium?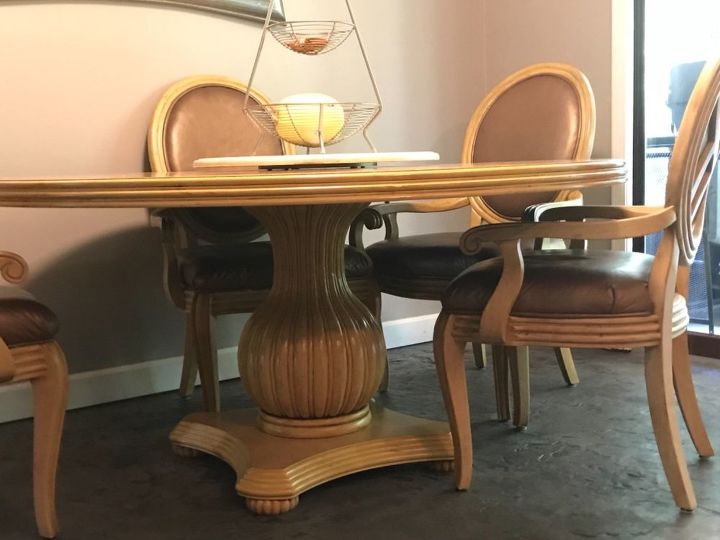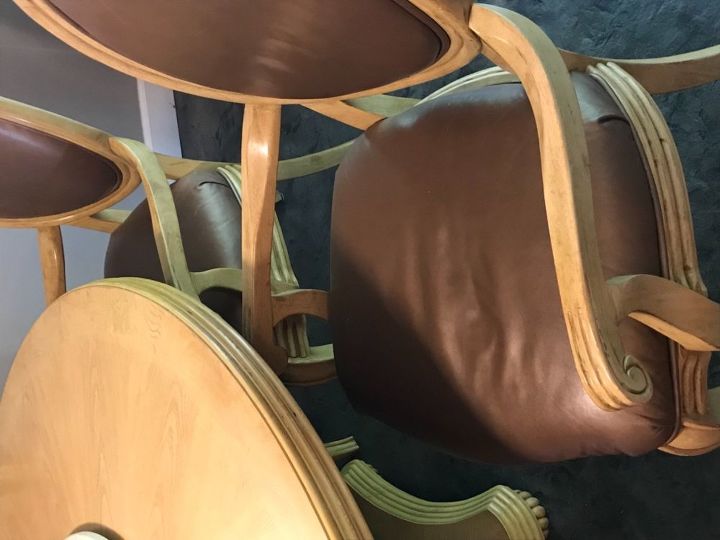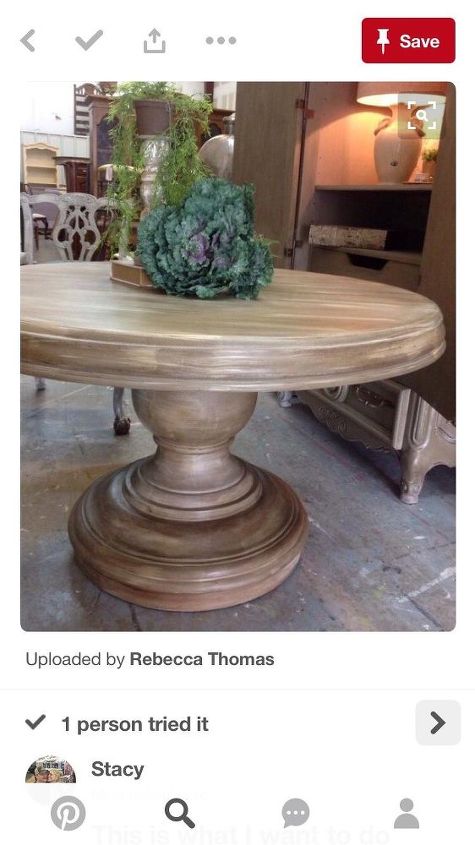 The finish I am going for. So a darker color on the leather in the chairs would work.