How to keep rocking chair from tipping backward



Answered
I'm so excited about this rocker. I found it at "Hippie Tom's" Serendipity Farm and thought it would make a perfect re-do project. It seemed to be in fabulous shape - other than the missing seat and back.
This piece was so great it didn't require sanding at all. I used a few coats of Rustoleum Gloss Grey paint and am really happy with the color and coating results.
My hubby cut a board for the seat and I sanded it as well as rounded the edges a bit. I then cut the foam seat and attached it with spray adhesive to the board. Next, I cut the batting and fabric and stapled them on, completing the seat.
I sat in this wonderful chair after the finished cushion was put in place. Comfy!! I started to rock a bit and quickly discovered that two things need an immediate remedy:
Question 1: The back - the poles are VERY uncomfortable on the back. I initially thought I would just put fabric down the middle but it needs more than that. So, my current plan is to get webbing and cover it and weave it on the back. But I don't know if that will be enough to take the discomfort out of the poles. Thoughts or advice here?
Question 2: I noticed that as I started to rock, the chair seemed to lean back a bit too far. Of course, I always push the envelope and decided to see exactly how far. Next thing I know, the chair completely tips backward and I land on the back of my poor sleeping lab! I felt HORRIBLE! She didn't even yelp and was not hurt at all but she got up and out of there pretty quickly. I checked her over, apologized, hugged and promptly treated her. Poor girl! Truth is - had she not been there, the likelihood is strong that I would have hit the tile floor head first. I might be a little sore and emotionally bruised but she saved me!
Anyway, I digress. Obviously I would not want anyone else to encounter the same fate so I'm looking for an absolute solution to this rocker EVER tipping like that again. Let your comments rain down!
I'm not sure I will be able to forgive this chair for hurting me or my labbie, but if we could make sure it doesn't happen again, it will save it from the "fail" pile.
Thanks in advance!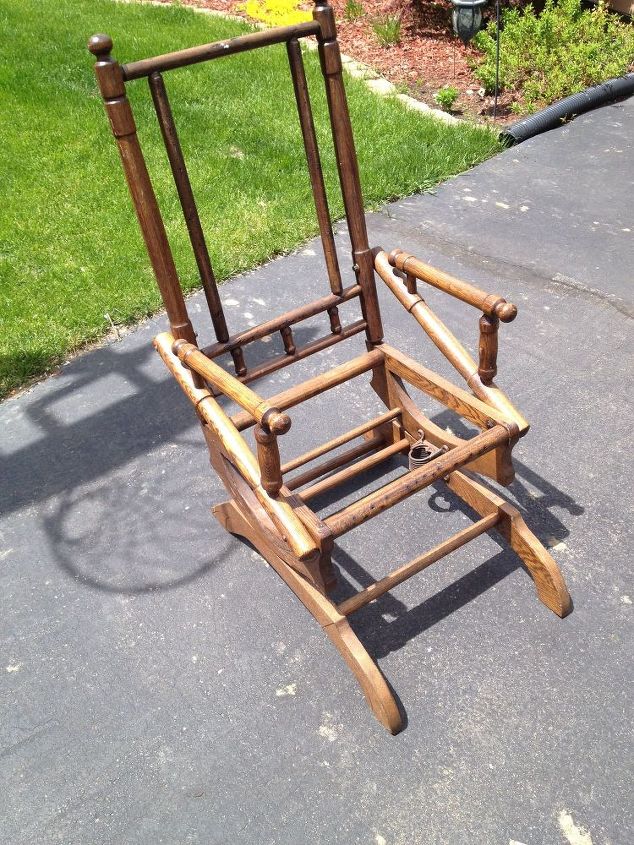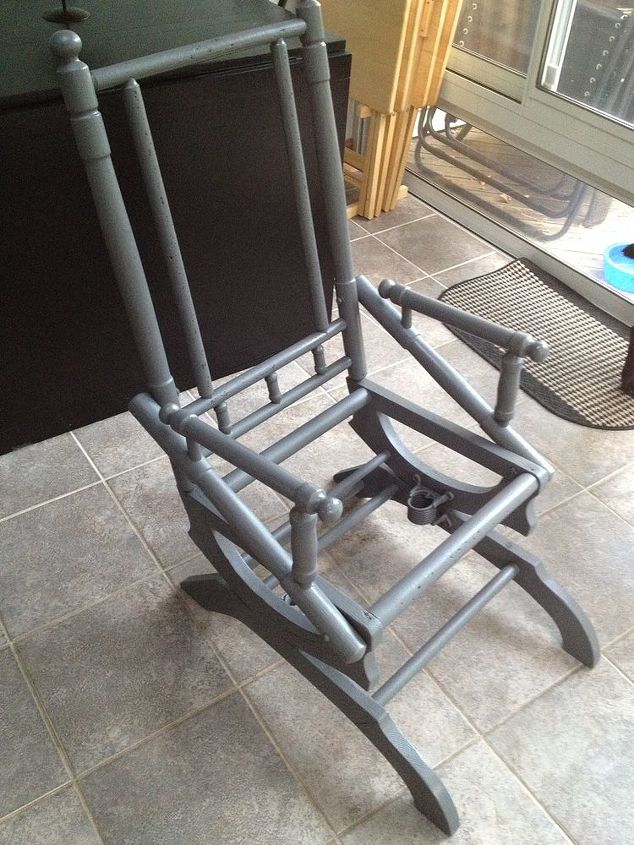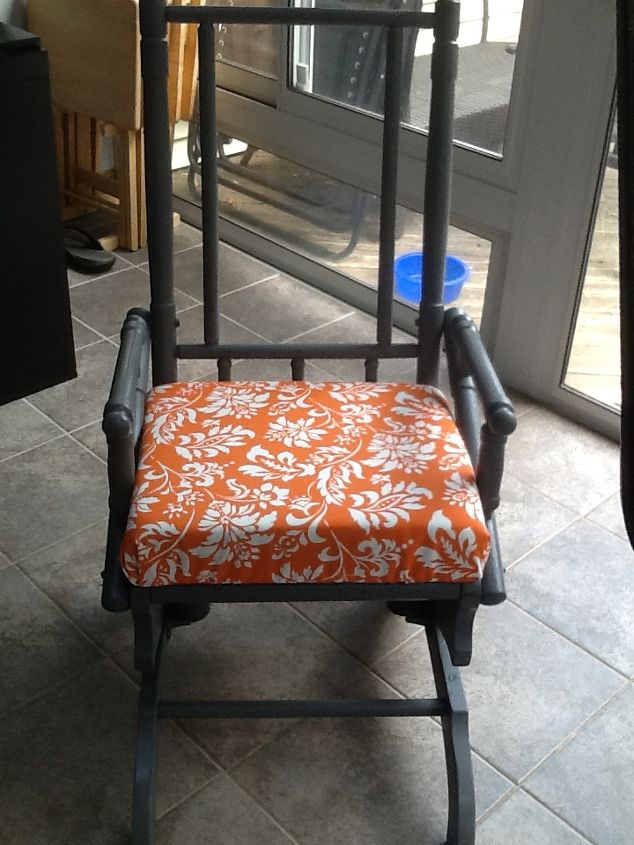 Related Discussions

Lauren of Mom Home Guide
Answered 2 hours ago
I was wondering if you could help me with something -- I have an entirely oak kitchen. I know it's the rage now to paint or gel stain cabinets. I've been considering ... See more

Tim Gavagan
Answered on Sep 05, 2023
Can someone tell me how to match paint for a ceiling touch up job?I cut a small patch of dry wall paper out of the ceiling and had paint made at Home Depot TWICE! Sti... See more

Betty Shafer
Answered 5 days ago
Tips to stain my wood deck? MONA
Answered 5 days ago
How do I stain my wood cabinets? Do I have to remove them and put them back, or can I stain them while they are attached?

Porta Verde Studio
Answered on May 08, 2022
Opinions Please! I got this very plain damaged dresser and was at a loss to what to do with it. I was inspired to glam it up. The top is stained and the finish is a b... See more

KrysFL
Answered on Sep 15, 2023
I don't want to sound like a total "hater", but am I the only one who doesn't like distressed furniture? I see so many beautiful pieces of furniture that would look o... See more

Alicia Gillentine Carr
Answered on Jan 28, 2023
I found this in the curb this morning on my way to work. Needless to say I'm late :) does anyone know anything about this piece? What would you do with it? Paint? Res... See more