Does anyone know how to get paint off of a tin roof? Answered
We moved into an old 3 story house and when someone painted the dormers they dripped white paint all over the green roof and it looks awful.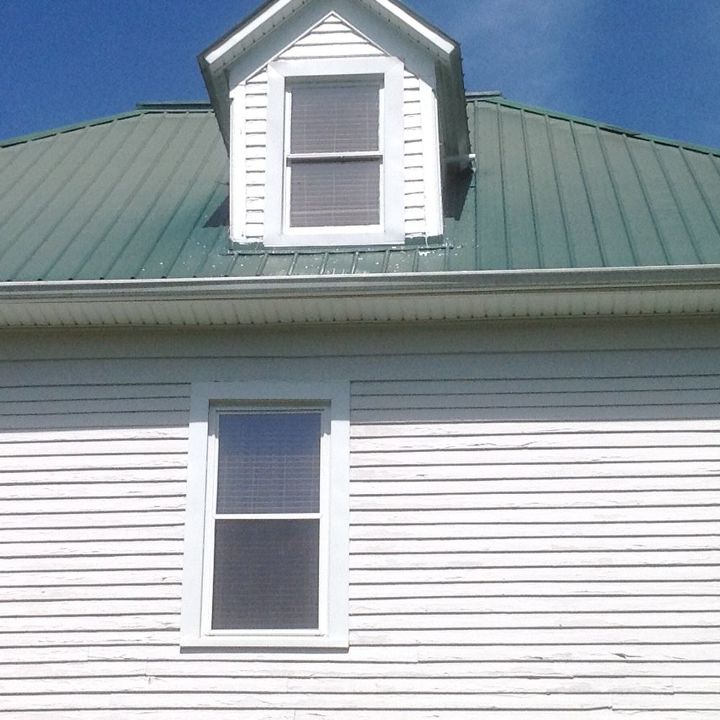 This picture unfortunately does not show how bad this looks.