Dryer door won't stay latched :-( Answered
UPDATE: Problem resolved. Comments are unsubscribed to by the one who posted. Thank you.
We have a front loading HE dryer. We switched the hinge from one side to the other, followed the instructions in the manual to do so, but now the dryer door won't stay latched. Arrrrg! Of course that means it won't dry either. Any help? It's a Kenmore Elite model 1108708, don't know the year.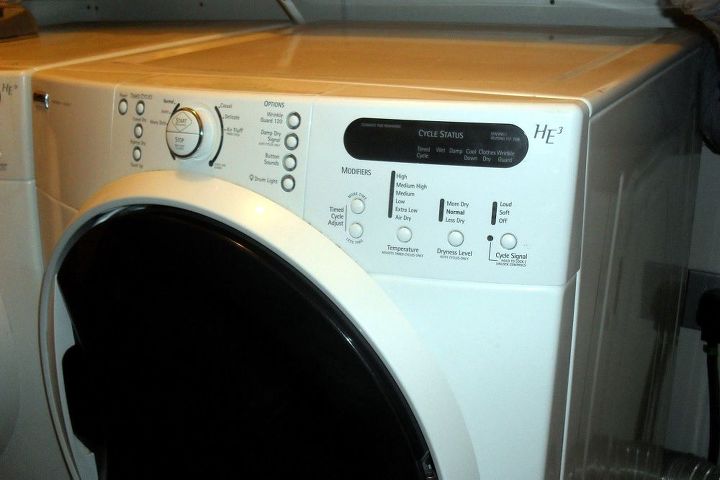 Related Discussions Mdamstra
on Jun 21, 2020
My bathroom door will not stay open. Can someone tell me either how to fix the door frame or its hinges to keep it open?
Darlene Collinge
on Apr 01, 2020
My bedroom closet door stays open about 6 inches no matter what I've tried. My bathroom door keeps closing shut on it's own too. What can I do to fix the door frame s... See more

Chas
on May 20, 2017
My sliding shower door will not stay closed. Both doors drift back open about 1.5" to 1.75" instead of staying flush with door frame. Can this be a simple adjustabl... See more Sherial
on Oct 18, 2015
Shower is draining slow, what can I do to make it drain faster? Pat
on Jan 15, 2015
To shower doors did slats on a track one is easy gliding in the other one is hard how do you make him both easier to slide
Tessa Brown
on Oct 11, 2014
Can't afford anyone to look at it and although the temperature tested as safe etc....its driving me mad...I'm having to leave tea towels on the floor. ..which are sog... See more