Our Bath makeover DIY


Answered
Ready to post our bathroom redo., tired of the boring half bath, we had, so this is what we did. Removed the old tile, replaced it with wood flooring,
We had left over wood so we decided to folow the the wall with the same wood flooring boards. Added pieces of trim wood to the plain door. To update it, added two mirrors cabinets. Wow, does it look nice now.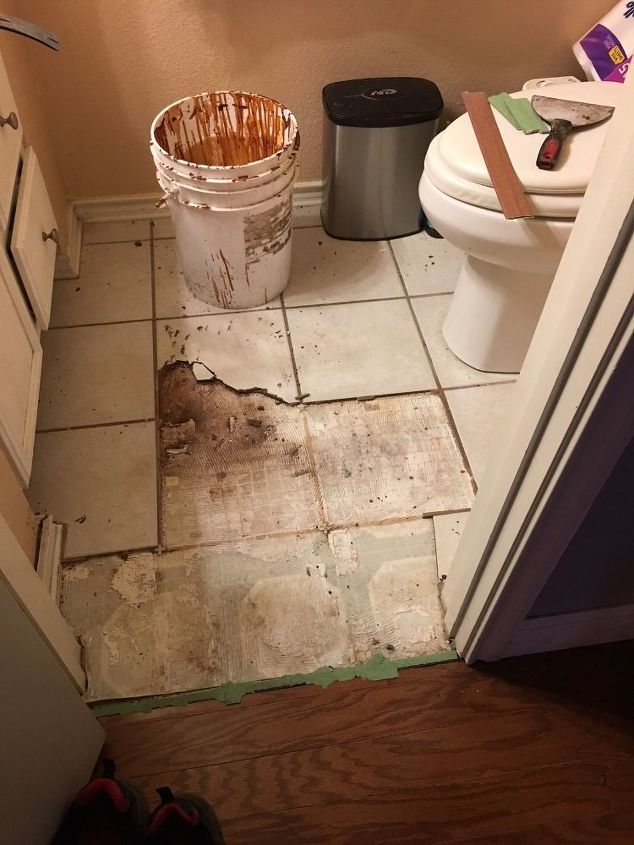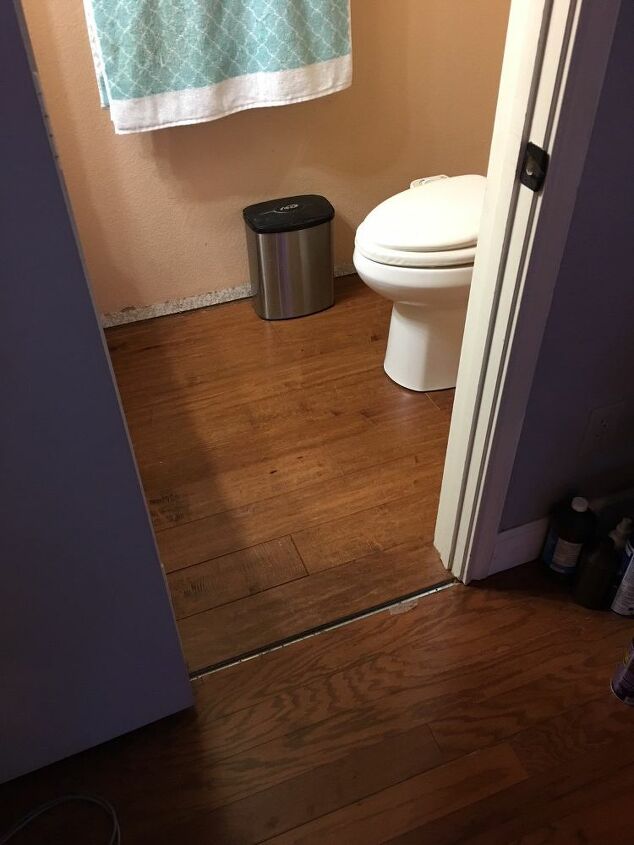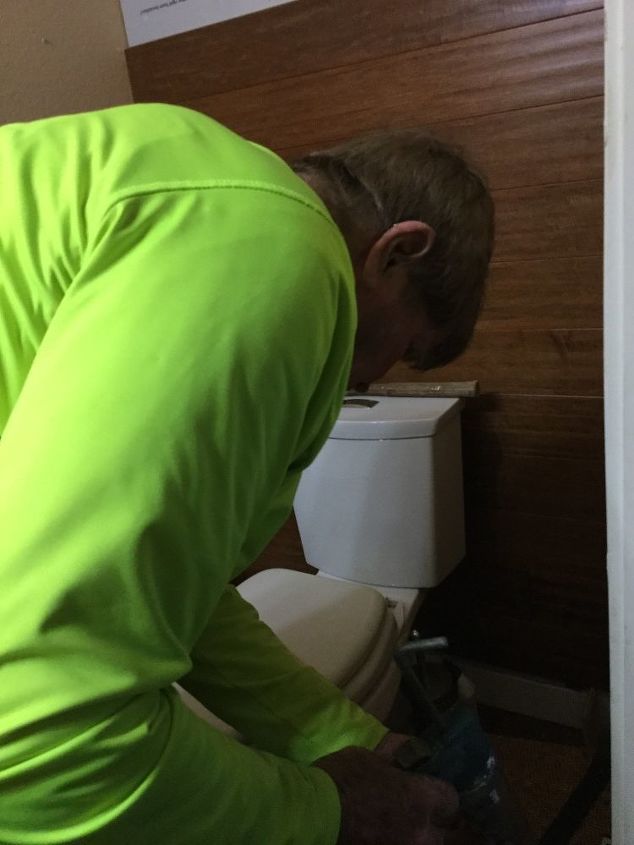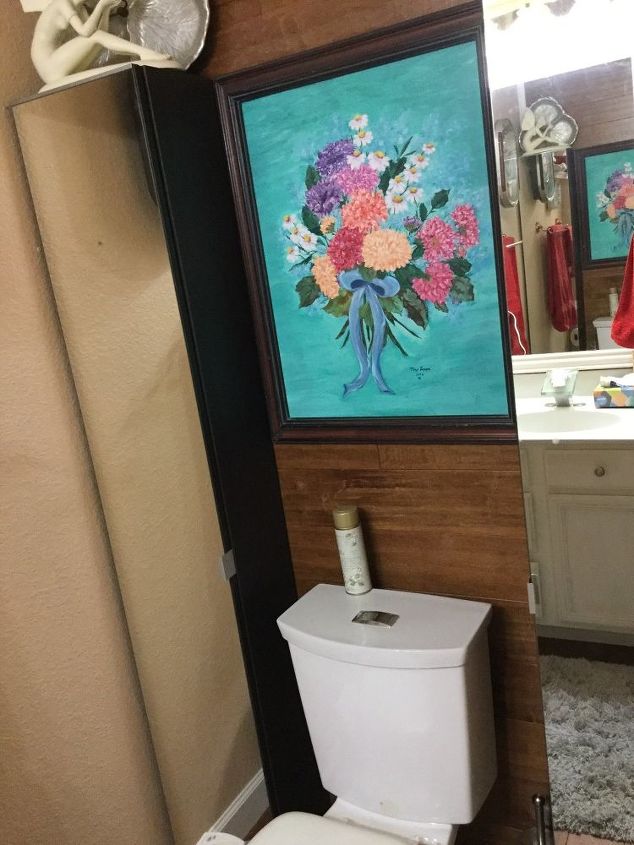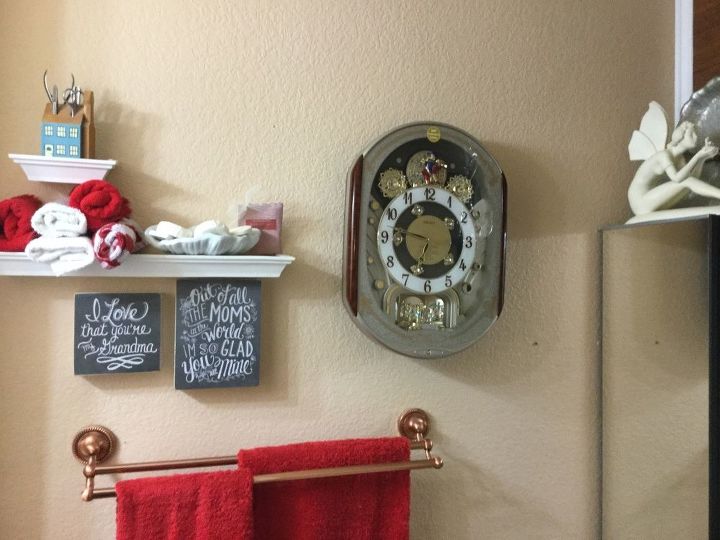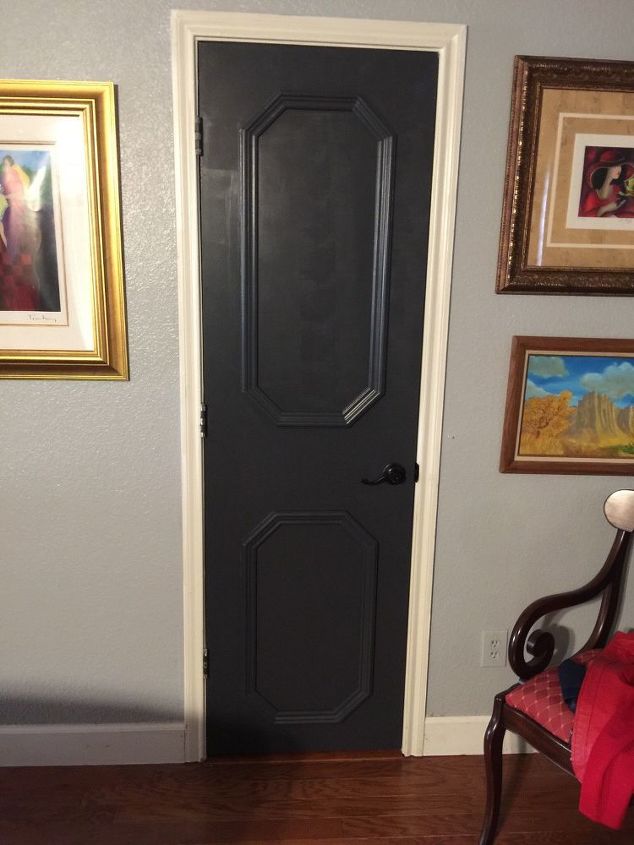 Redone bath an door all done by Jim and I Hope you like it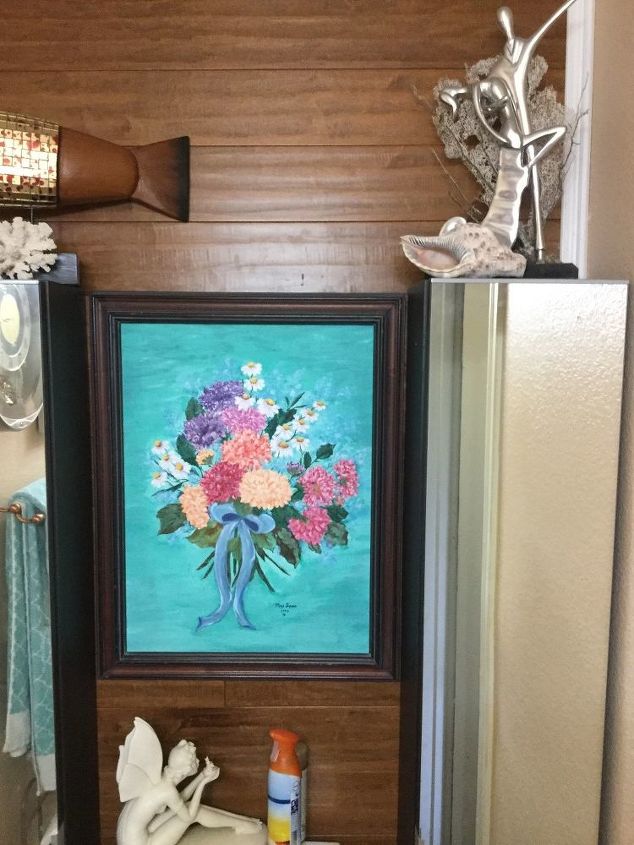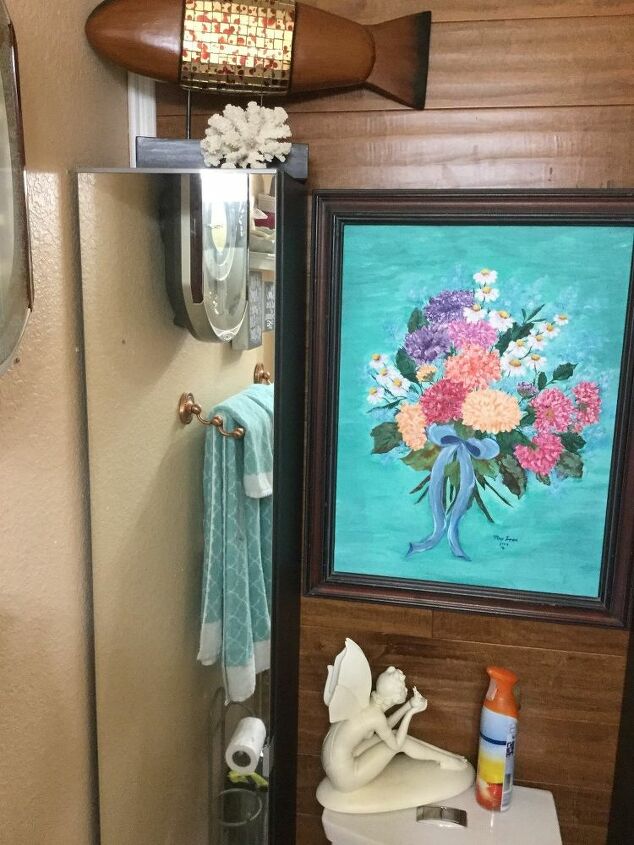 Related Discussions

Louise
on Nov 26, 2018
I'm FINALLY about to finish up a project that's involved a lot of procrastination and I have a question. This is my first time doing something like this. The first ph... See more Gen26915861
on Aug 07, 2018
How much should I expect to pay for a master bath redo in my area 33437? It it should not include major plumbing changes. Only removing a soaker tub and re locating ... See more Shirley Lobdell
on Oct 03, 2018
I am 69, with health issues. My significiant other passed in May 2016. We did alternitive housing. Two tracker/trailer boxes, 8X53 and one smaller for closet. Many t... See more

Patti Scholder
on Mar 06, 2017
Do you know how that was done?

Marj MRC Creations
on Jan 22, 2017
After reading many posts on Hometalk over the years and seeing what a difference a single change in a room can make, I was hooked and had to try it for myself. This m... See more

Margie Garcia-Hall
on Feb 03, 2020
I found a shelf in the alley. I painted it and added legs. My first shelf redo.