How would you clean the air in the attic, which I use for storage. Answered
It has solid, wood floors, but they laid out insolation on top them, which keeps our apartment downstairs warm, but I want to make it into a boutique style storage, I collect clothing and alter/upcycle or resell it. There are some old carpets on top of the insulation, and you can walk on them around the area, but I desperately need to get rid of the dust flying in the air in there. The carpets can be vacuumed, but I need ideas to organize this old, typical, unfinished attic. I don't mind the exposed beams.
I would love to use the area in the attic to take pictures for my online store but have to do it inexpensively and without major changes, since this is a rental. The worst thing about it is the dust. And it's not just on the floor but in the air too.
Those packing thingies will be removed of course, along with other garbage.
Thank you in advance.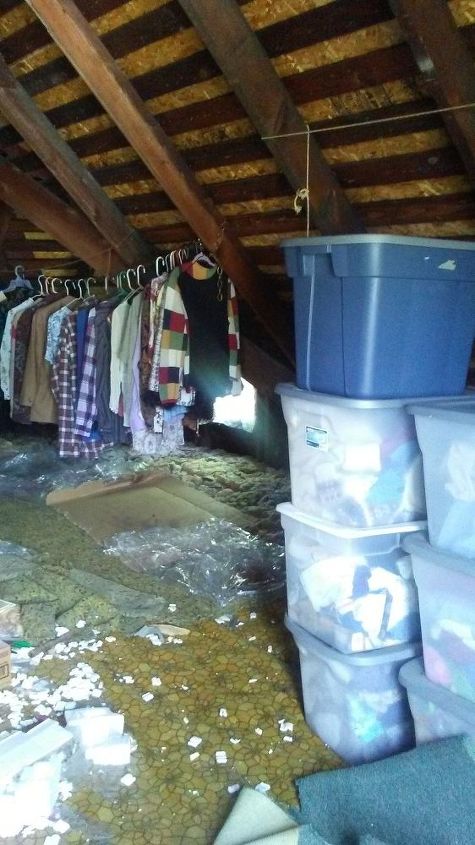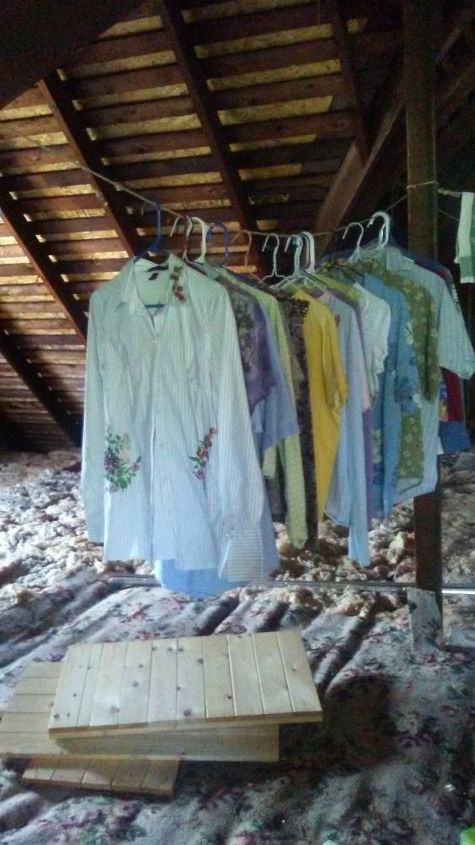 Hot mess in a need of a makeover.