Is it possible to fill in this door hole and put in a new lock? Answered
I have a door, circa 1910, has old Corrine Mortise locking system with no keys , any ideas on filling in the gynormous door locking system hole to put a regular door knob in it's stead? This is an exterior door. Could an exterior wood putty fill in the area after I remove the Mortise locks an then drill a new hole for new door knob? The replacement for this door lock system is over $800.00 so I could buy a new door, but the front door is so perfect in every way except I cant use it!!!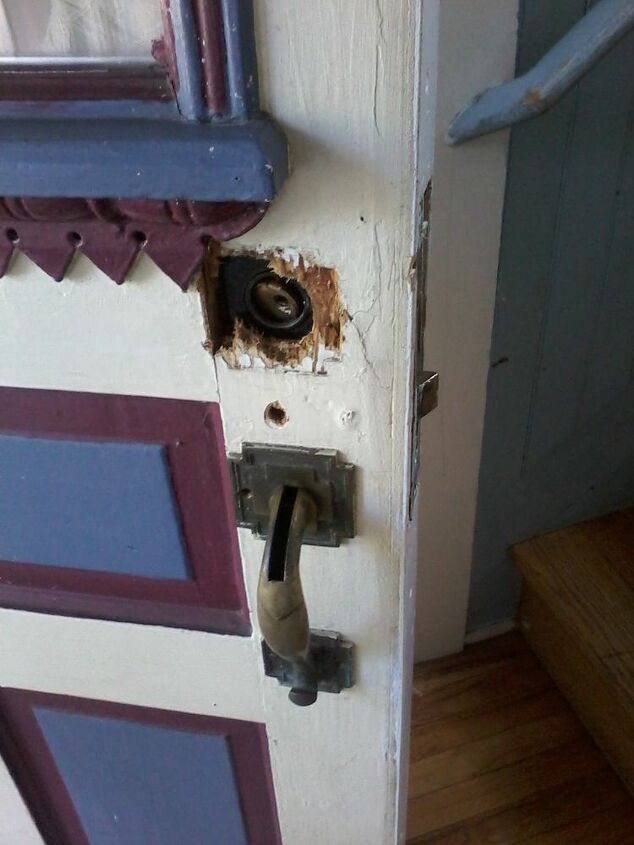 Front door needs new locking system.