How can I install a banister or railing on stairs with no side? Answered
The basement stairs are dangerous - there's nothing on one side! But they are narrow and if I close them in permanently, I will have trouble getting furniture up and down. How can I put in a "temporary" or removable banister so the stairs are easier to climb and safer for children?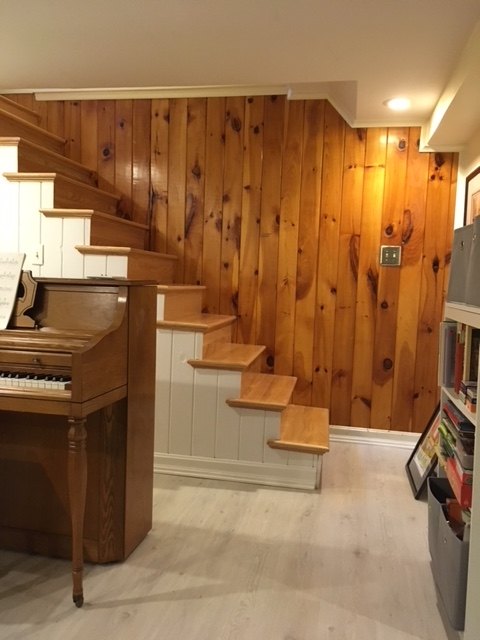 Narrow stairway needs banister!

Charlotte Mendoza
Answered on Oct 07, 2023

Potatcat
Answered on Oct 30, 2023
Please, I need ideas for builds that do the carrying/pulling of a laundry bag/basket up & down stairs. A crank pulley system will not work since that still requires a... See more

Virginia Long
Answered on Jul 04, 2023
I have 6 concrete stairs and a small Landing leading to my house. I would like to go over them with a composite type decking material without having to dispose of the... See more

Liz Cairo-Eagan
Answered on Jul 04, 2023
I am up for rebar or any kind of metal to make a railing system - any ideas?? Kimberly
Answered on Jul 04, 2023
I am trying to figure out how to make a pulley system to help get groceries up the stairs. Maybe something like a close line with hooks. So far no luck with ideas. An... See more

JAMES
Answered on Apr 06, 2022
I need to install a handrail on our back porch steps. They are constructed with paver bricks and, I believe, sandstone. The sandstone slabs on the steps, as well as t... See more
Kim Manning
Answered on May 18, 2022