How to get grout out of "shattered look" chevron white tile? Answered
I installed some white chevron tile for bar walls in my house and the tile is the shattered look. I have tiled many walls/floors before but had never used the shattered look until my wife wanted it behind the bar. I picked up 7 boxes at Lowes and after I grouted it I noticed that the grout actually seeped into the teeny tiny cracks on the surface of the tiles making them look dirty. For some reason there were variations in the boxes I bought and it only sunk in the most on certain boxes of tile. In the pictures I attached you can clearly see the difference where the grout is stuck in the small cracks within the "shattered look" of the tile. My question is....How can I get the grout out of these small cracks? Last resort I will have to cut out the bad areas of tile and redo the drywall and lay new tile again. I was supposed to seal the tile before grouting so this didn't happen but I didn't read any sort of instructions before getting to work. I have tried a metal brush on the end of a drill to try and get it out, all sorts of under the sink products. I have run out of ideas! Any insight/help would be greatly appreciated. Thanks!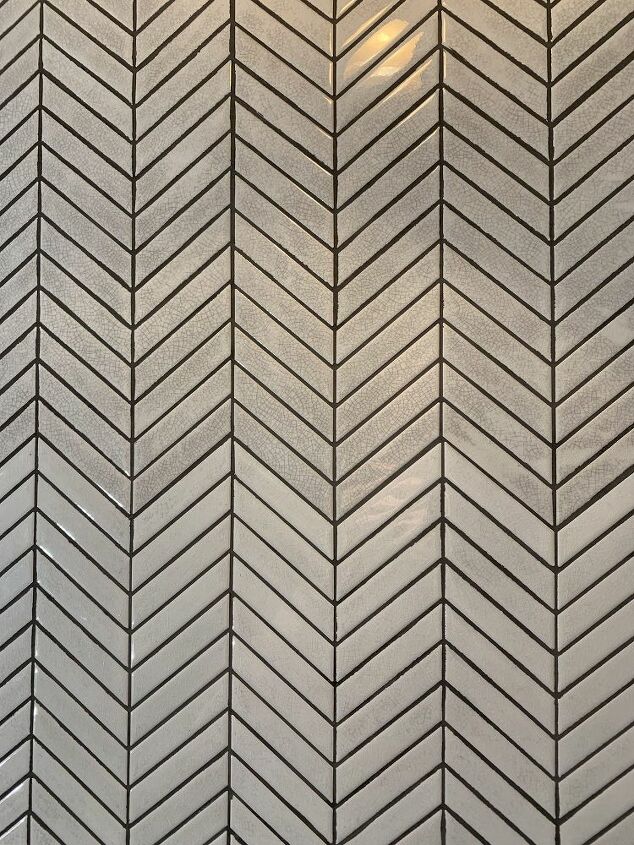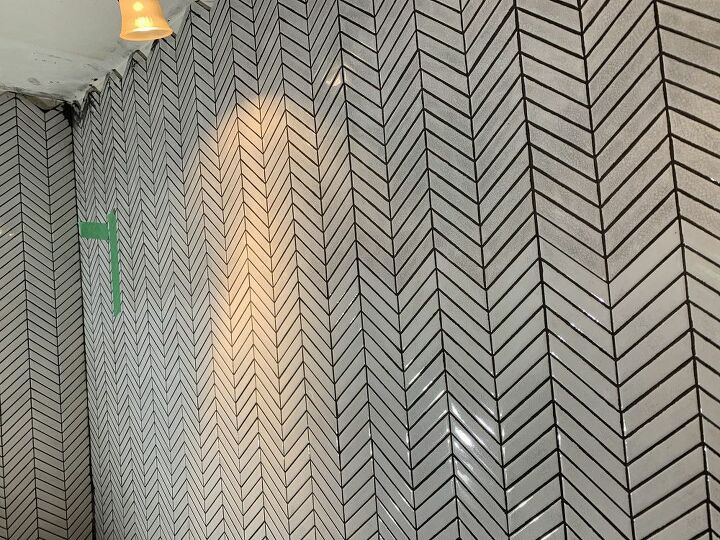 Ellen Alpert Rivera
Answered on Jun 01, 2023
We are in the process of remodeling our guest/hall bathroom; we removed the tub to create a walk in shower instead. I'm using subway tile on the walls, and penny t... See more Deborah Brimner
Answered on May 08, 2020
I am going to decorate my porch steps by adding mosaic tile to the raisers of my concrete steps and would like to know what adhesive would work best. Also what kind o... See more Jennifer M
Answered on Mar 22, 2022
My home is only 4 months old the caulk and grout are cracking around the edges of the tile in the kitchen and bath. Is it normal for new grout to crack?

Tracy
Answered on Aug 31, 2020
Got new tiles recently, and noticed a crack in the grout across a few tiles. Tiles are directly beneath washing machine, so afraid there may be seepage. Thanks 😊 Tcab
Answered 3 days ago
I have new bathroom floor tiles. I noticed that the grout changed to darker color when wet. My tiles and grout are light gray but the grout change to dark gray when w... See more

Rivka Hellendall
Answered on Aug 01, 2023
I've seen differing advice online, especially when it comes to between the tub and wall, and as a seal around the bath. Does it depend on the materials? Any advice fr... See more Betty Rhodes
Answered on Dec 11, 2022
The grout where it is sealed between the granite countertop and the backsplash is breaking and coming out. What do I use to redo this? What material do I need to bu... See more