What can I do with these extra glass flowers? Answered
We had to repair a glass flower chandelier which was broken by workers. The only flowers I found had to be ordered by lot of 100. What can I do with the extras? We only needed 25.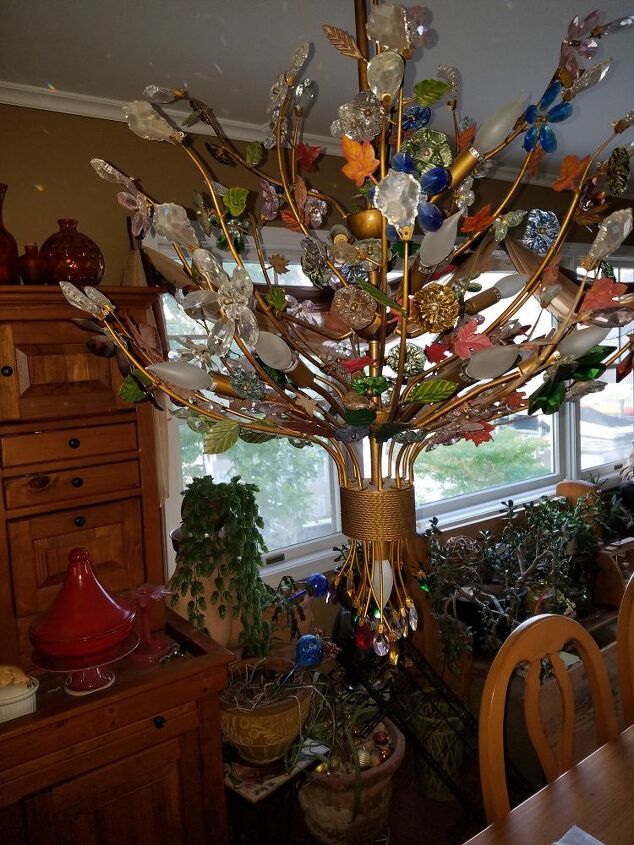 This is the chandelier after we finished!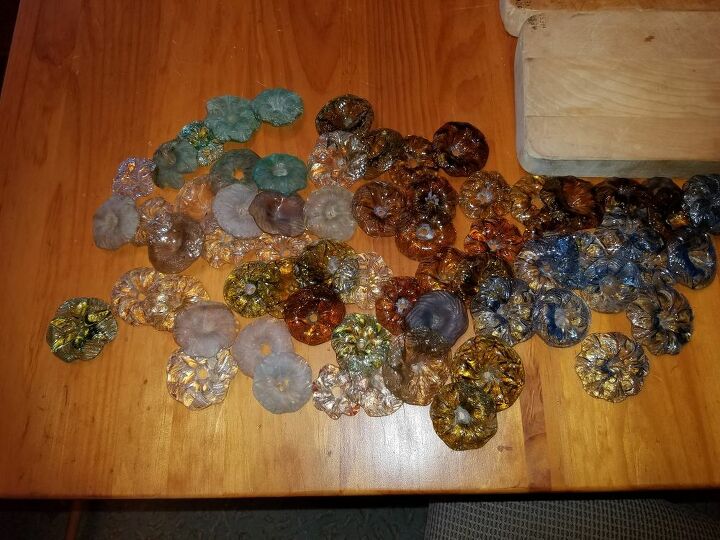 These are the extra pieces. They measure about 2 inches across.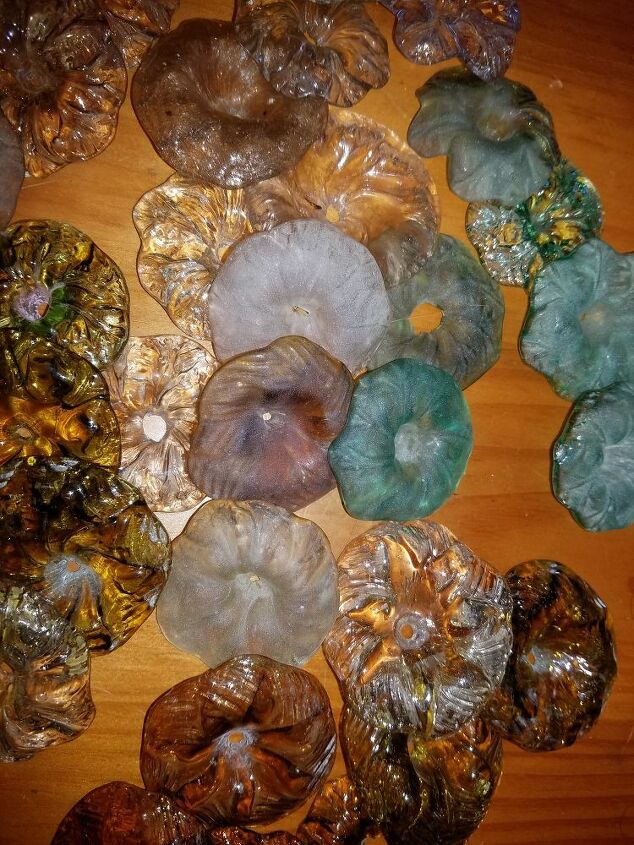 A closeup of the extra pieces. Each one has a hole in the center.