How can I use extra lattice for inside dyi project? Answered
Related Discussions

Nina
on Aug 30, 2019
I'm looking for ideas on what I can do with extra wood flooring slats? I would like to keep it some what simple if possible due to my health problems. Thank you in ad... See more

Pamela Montgomery
on Jan 22, 2019
I have several concrete deck blocks not used when I replaced my deck. Other than a deck, what else can I use them for?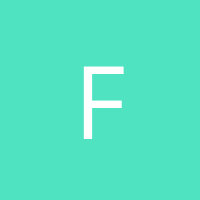 Farrell
on Feb 10, 2019
We shortened 12 2"vinyl blinds and have slats left over. Any clever ideas as to use them vs throwing them away? Carol
on Apr 27, 2017
I had a wood floor put in and have lots of extra pieces..What can I do with them. They are all lengths and I'd like to make something with them. Please help. Janet Parks
on Jul 13, 2019 Angela Hebert
on Nov 23, 2019
get ideas for what to do with Sea Glass Ginny
on Apr 28, 2018
I have some samples of Formica and I didn't want to just trash them. Can anyone tell me how I might use them in some project? As you can see they are on a chain, so... See more