What should I do with this rusty bucket?



Answered
I love rusty junk. So when I saw this bucket at a yard sale I liked it too much to pass it up. The question now is, what do I do with it? My only thought is to turn it into a planter. What do you suggest?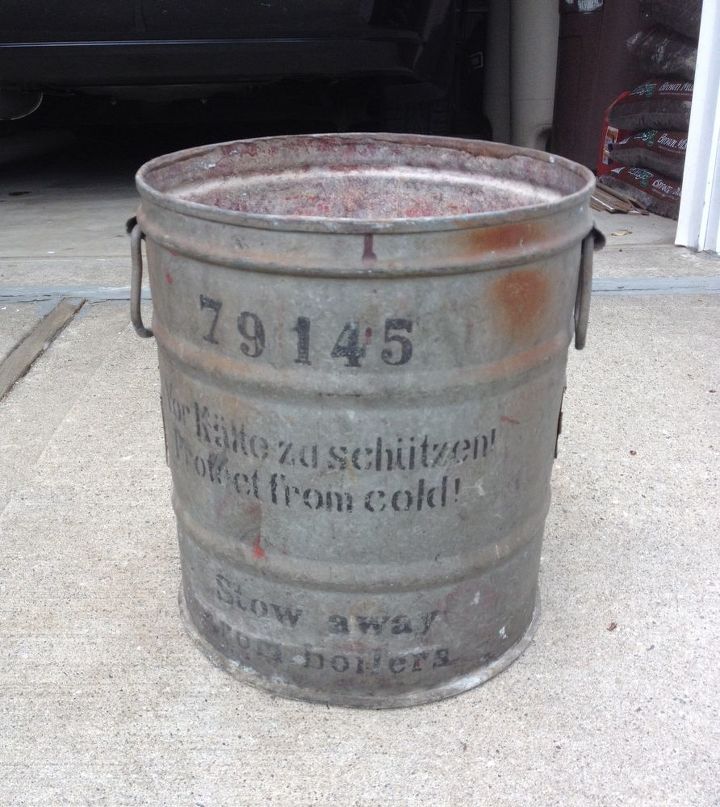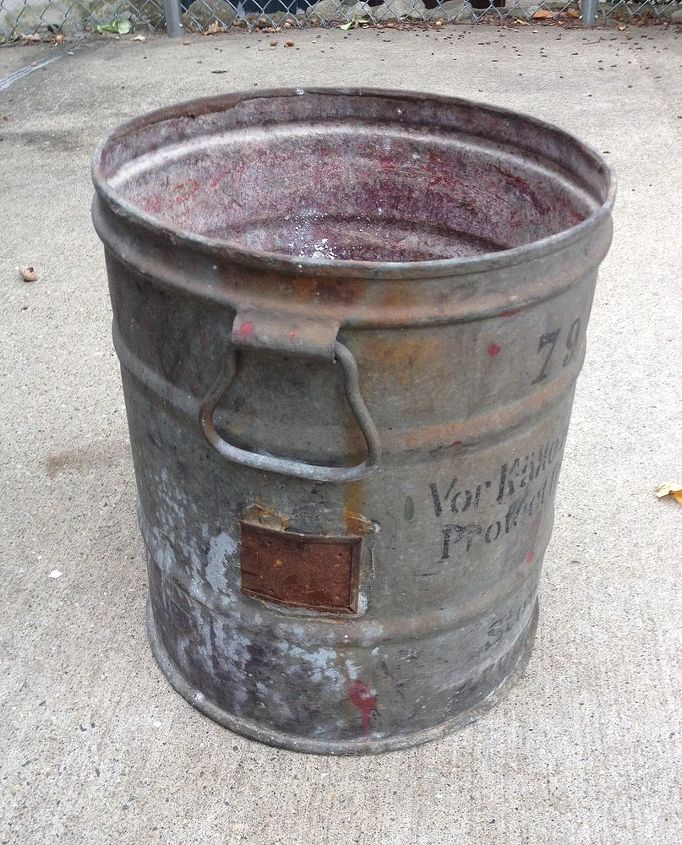 Related Discussions

Heather McKinney
on Mar 23, 2016
Very rarely do I have an original idea. Most of the time I am inspired by something that I've seen done already. Case in point: I found a wine bottle that was painted... See more

Susan Mortimer
on Jan 16, 2015
Hey you wonderful creative Hometalkers. I need your inspiration. I inherited this cool, very old wooden barrel. I don't need another side table which is the obviou... See more
Tracy Osborne
on May 31, 2014
When I moved into my new house, the previous owners left a stand-alone cedar closet. I don't need it as a closet, but I want to try to repurpose it. Any ideas of wha... See more Robin
on Sep 20, 2014
I'm thinking of making the bottom into a headboard or a bookcase (and painting it). And actually taking the top apart and making it into a big mirror and the maybe a ... See more SexiLexi
on Jul 15, 2020
I have a total of 15 of these leaf fan blades

Susan Williamson
on Dec 01, 2015
My Grabdmother's furniture sat in her house for a long time after she passed away without air conditioning or heat. By the time I got to it a lot of the veneer was c... See more

Maria
on Mar 16, 2016
I'm looking for ideas on how to repurpose potato chip canisters other than storing food in them.