How can I upcycle an old metal wine holder (picture)?



Answered
I really like the way you recycle things and use stuff most of us have at home already. I was curious about how you would repurpose this old metal wine holder. It is fairly heavy and is 13 1/2" wide and 13" tall. You can see it has rounded hooks on the top and bottom sides and rubber "feet" on the bottom. It is very sturdy no matter what side you set it on. The last pic shows how tall it is. Please let me know if you have any questions about it.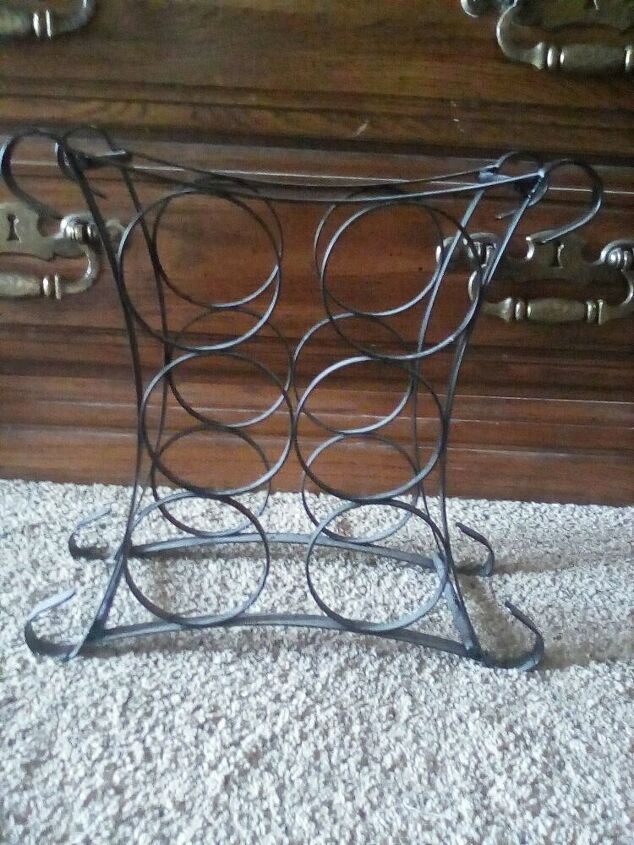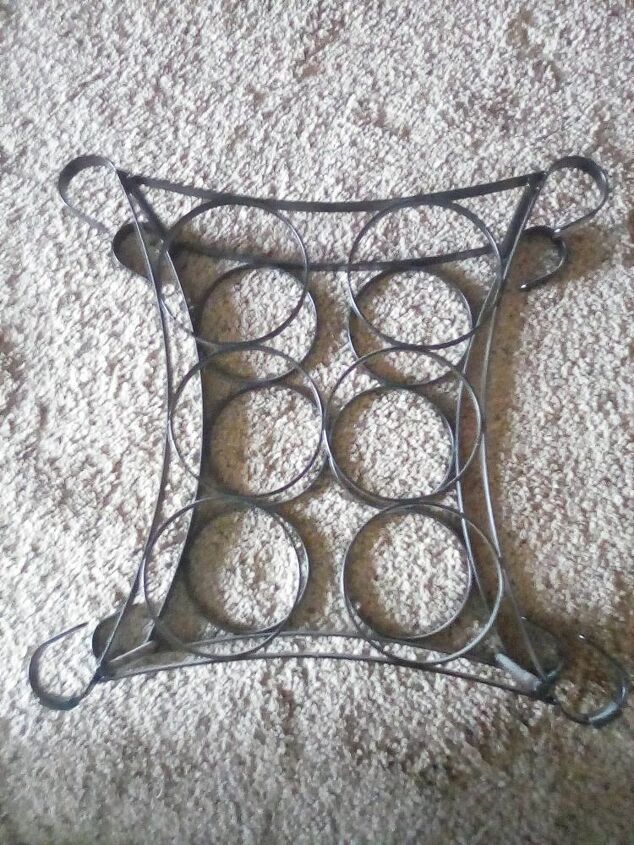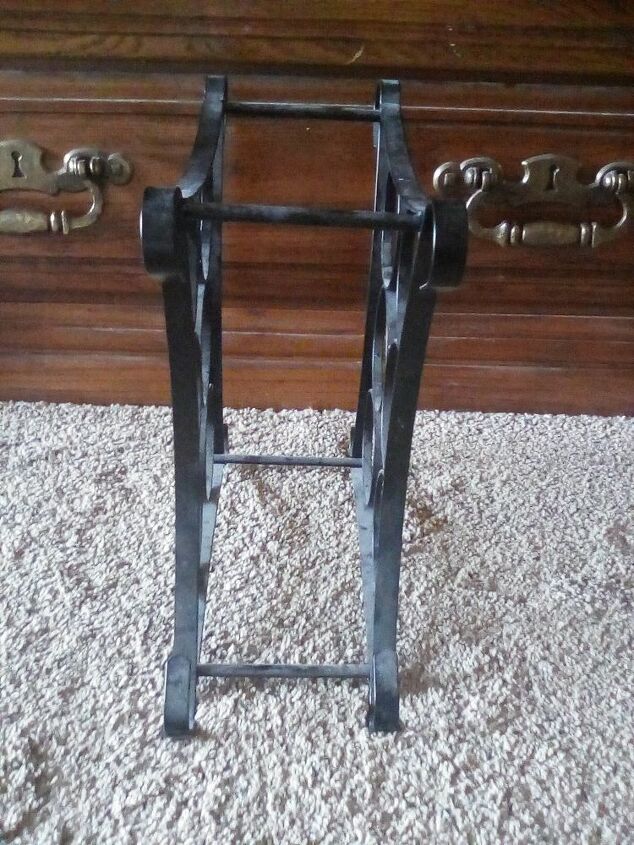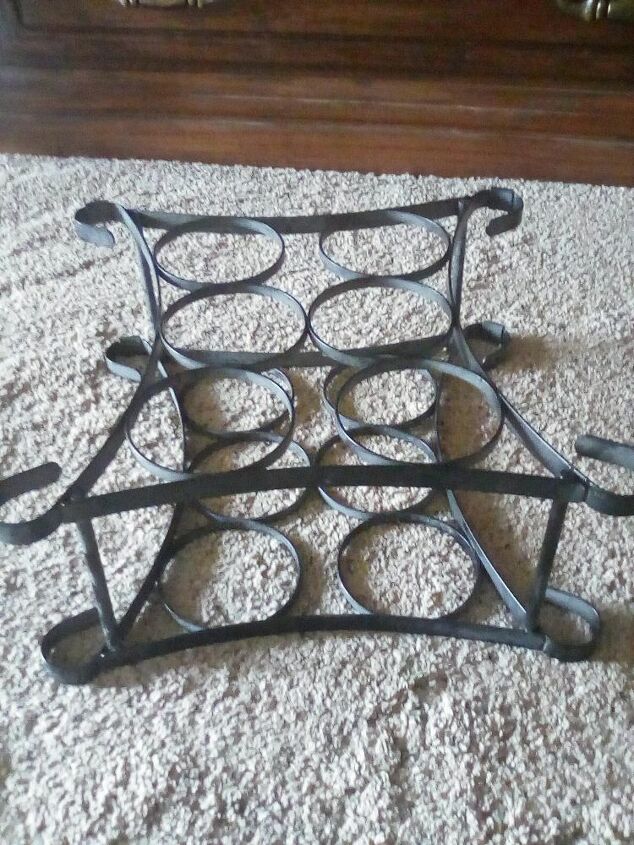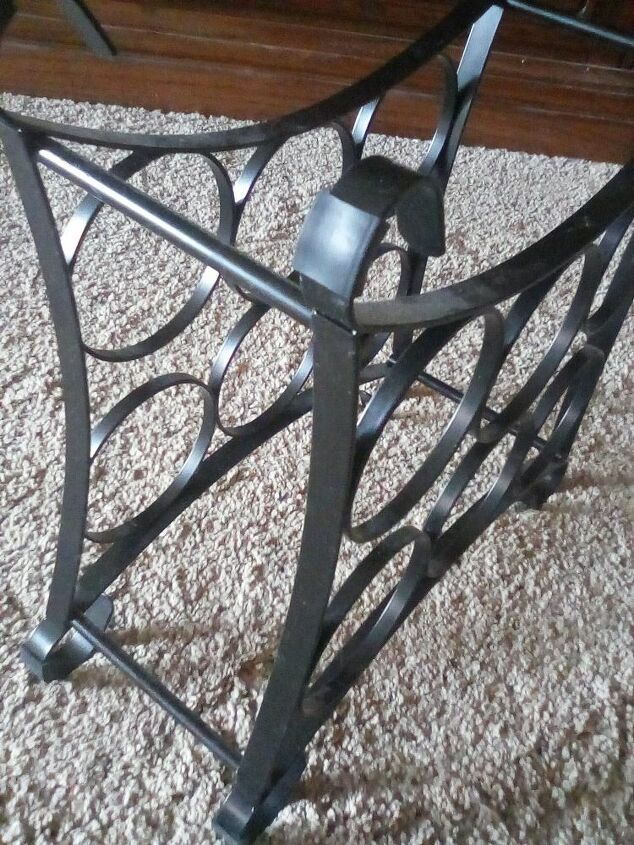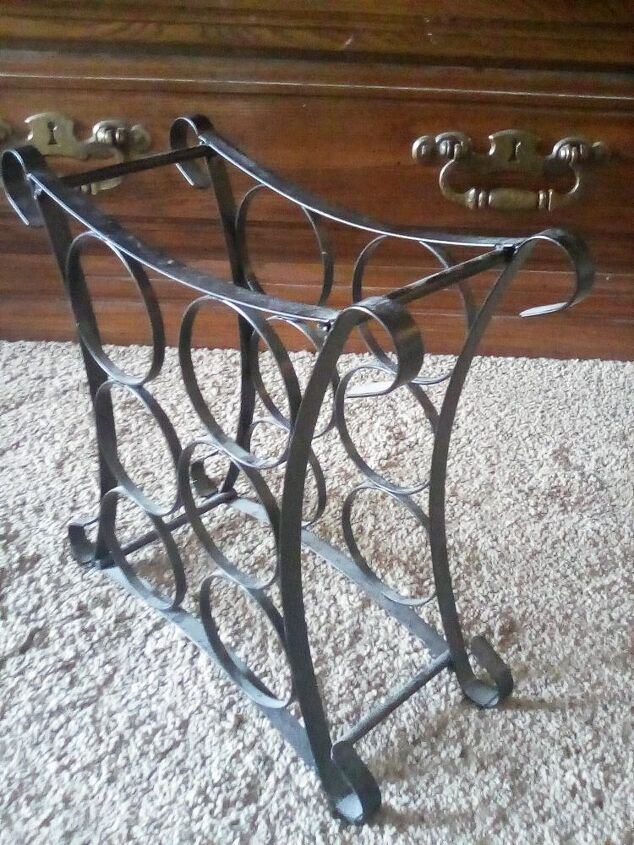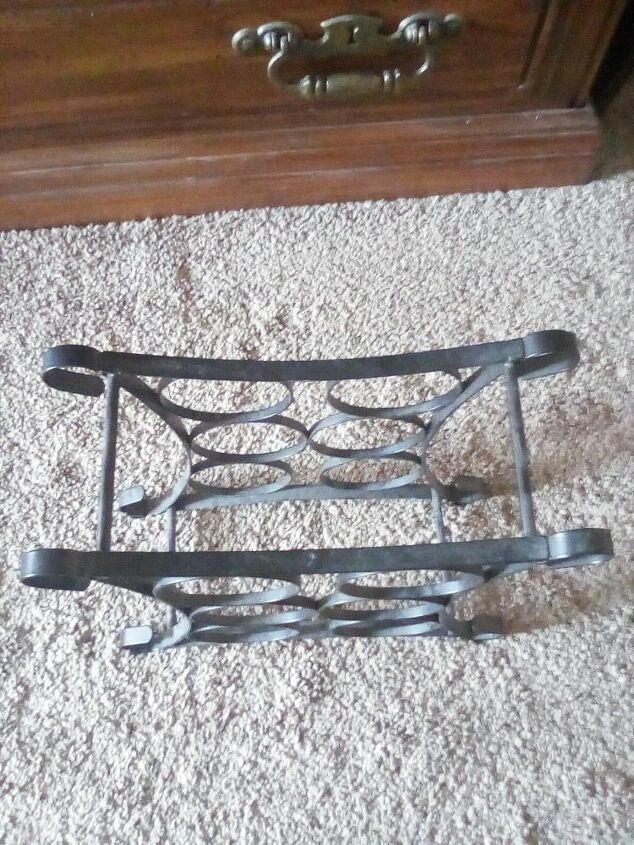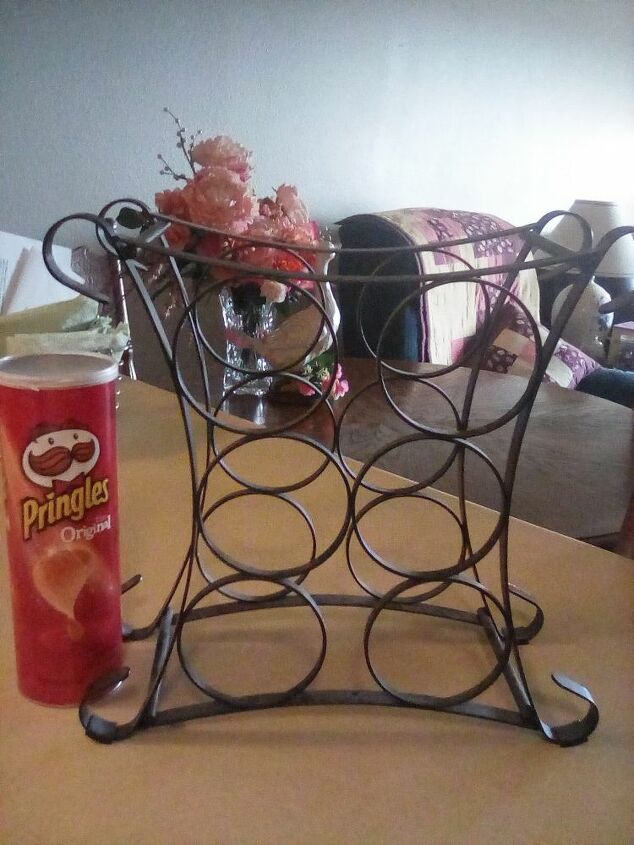 Related Discussions

Jane Hudson
on Aug 31, 2019 Cohassetwoman
on Mar 07, 2020
I have a tank from a toilet. I know it upcycleable but my brain draws a blank. Any ideas? Sharleen
on Jan 14, 2020
Need ideas to upcycle a mug tree . Not into a jewelry holders . Other ideas? Janet
on Jun 09, 2020 PS
on Sep 26, 2019
I have thousands of old watch crystals from three vintage watch repair cabinets I bought. (The picture shows contents of one cabinet.) I'm looking for any ideas of ... See more

Susan Lynn Wickware
on Nov 15, 2019
i have 2 sleep number bed bladders that can be used for something but not sure what. Any ideas out there? thanks Libby Makely
on Jul 17, 2017
Found at Goodwill for $1 (no pic.) has legs and handle; I hope to sand and paint but didn't want to use for original purpose. Any ideas for me? Thanks.