What to do with my microwave table? Answered
Ideas for decorating and possible uses of it please!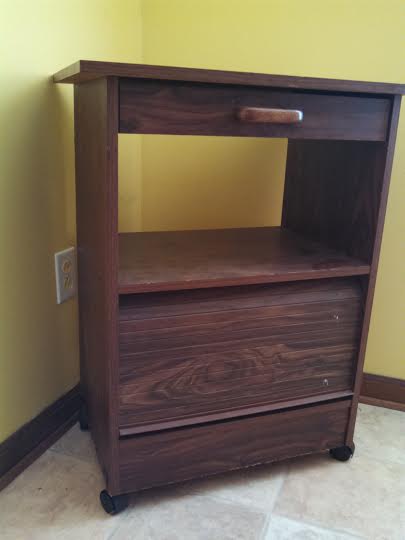 Related Discussions

Susan Williamson
Answered on Aug 06, 2023
My Grabdmother's furniture sat in her house for a long time after she passed away without air conditioning or heat. By the time I got to it a lot of the veneer was c... See more

Briana
Answered on Aug 19, 2023
I found a GORGEOUS singer sewing table that I'm dying to bring some life back into, but I'm terribly afraid of ruining the original charm and character. Here's the ma... See more Lori
Answered on Jan 07, 2019
I have a changing table combo from daughter and could use some functional help to repurposed/sell from daughter's room cuz she is now 12. If u have ideas, please let ... See more H.Kaj
Answered on Aug 12, 2023
It needs to be portable and work like a lazy susan to hold small craft supplies. Linda
Answered on Jan 23, 2020 Joanie
Answered 6 days ago
The 12 Pot coffee pot I use to store my coffee in. I was wondering, what can I do with the guts that held the coffee grinds and the base that it set on???? Any idea... See more

Heather McKinney
Answered on Aug 08, 2023
Very rarely do I have an original idea. Most of the time I am inspired by something that I've seen done already. Case in point: I found a wine bottle that was painted... See more