Advice for what to do with my Singer Sewing Table... Answered
I found a GORGEOUS singer sewing table that I'm dying to bring some life back into, but I'm terribly afraid of ruining the original charm and character. Here's the major issues...
#1 The metal base. I'd like to get it back to "clean". However I don't want to paint it. I'm hoping once I clean away some of the grime and muck that the original paint will mostly be intact. Any mild cleanser suggestions would be greatly appreciated!
#2 The wood. I'm torn between just cleaning it up or refinishing the entire surface. Another issue is tha some of the veneer on the top is chipped. Has anyone restored or completely refinsihed a similiar piece?
#3 Lastly, the sewing machine itself. Should I clean it up for display, or leave it in this lovely state?
Looking forward to hearing some great tips!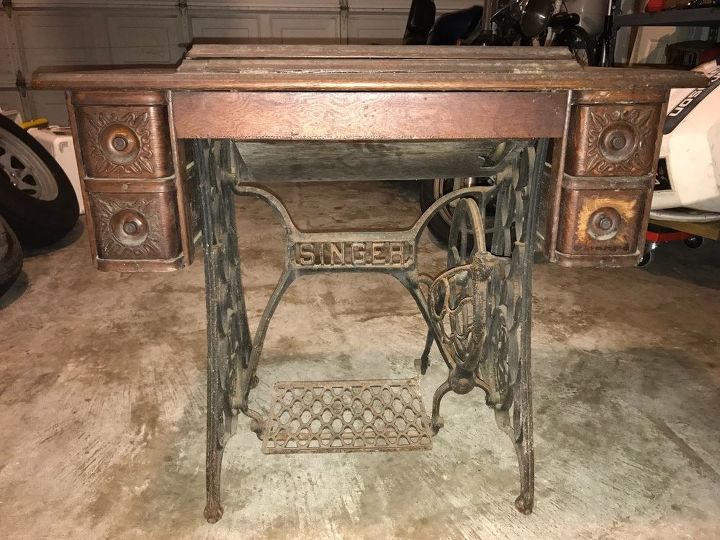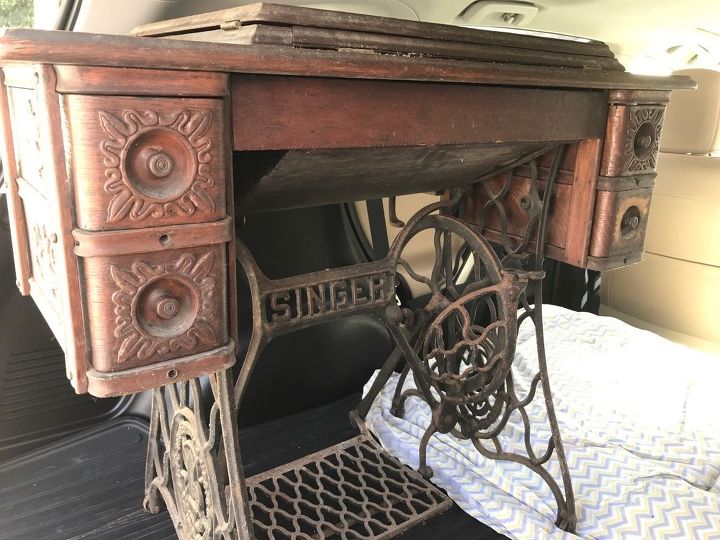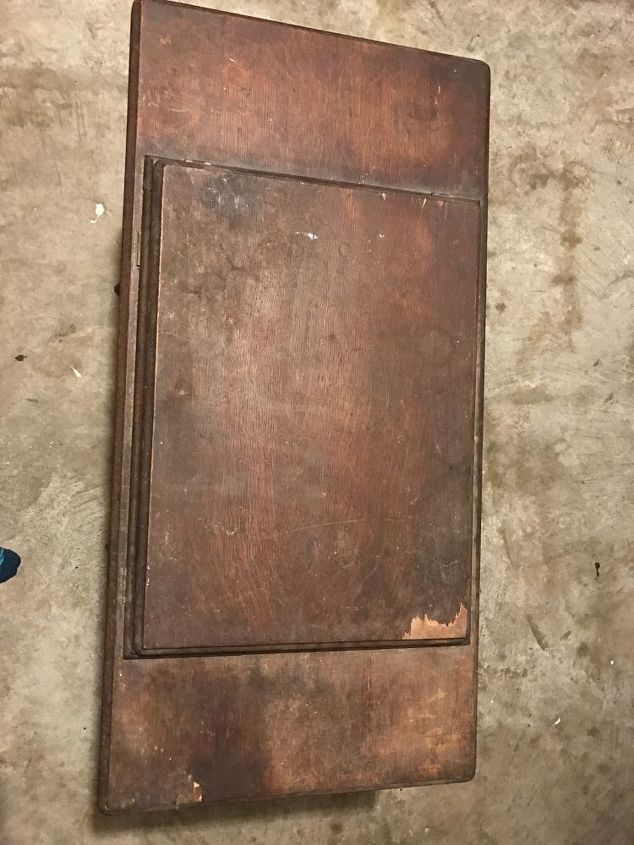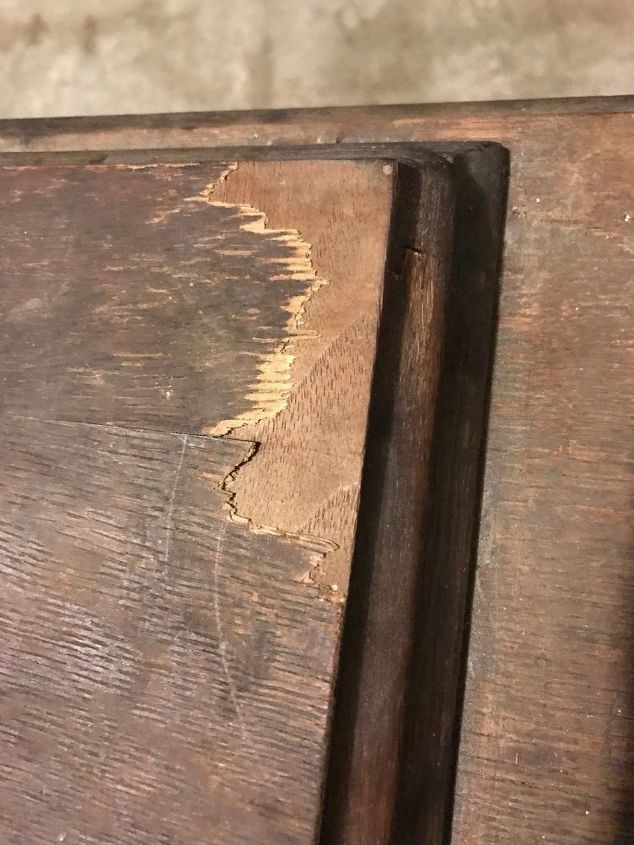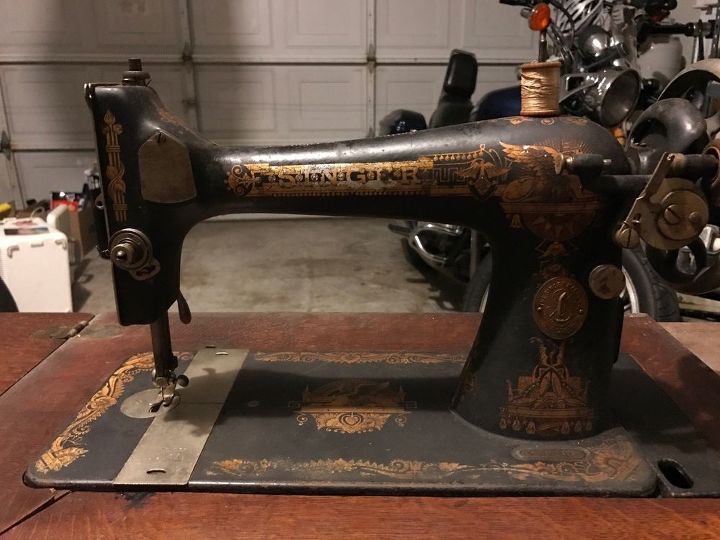 Related Discussions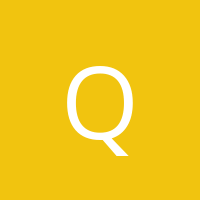 Quilter2
on Sep 18, 2017
Does having a paint over a popcorn ceiling change how I'd remove the popcorn ceiling?

Susan Williamson
on Dec 01, 2015
My Grabdmother's furniture sat in her house for a long time after she passed away without air conditioning or heat. By the time I got to it a lot of the veneer was c... See more

Barbara R
on Feb 09, 2014
I have 3 of these, this round one and 2 square end tables. They all have marble tops and fruitwood colored wood. They are outdated and need updating. I don't like cha... See more

Judy Kelley
on Aug 19, 2014
Ideas for decorating and possible uses of it please!

Alicia Gillentine Carr
on May 21, 2014
I found this in the curb this morning on my way to work. Needless to say I'm late :) does anyone know anything about this piece? What would you do with it? Paint? Res... See more

Lynn Ware
on Apr 13, 2015
We're remodeling this 1930's house. We have a new red metal roof & plan to keep the white siding. What would you suggest as a front door color? I love bright, bold co... See more

Briana
on Feb 06, 2017
I found a GORGEOUS singer sewing table that I'm dying to bring some life back into, but I'm terribly afraid of ruining the original charm and character. Here's the ma... See more