Answered
"Help me!!" is what this amazing trunk is screaming at me. Usually we take apart items to repurpose. I have fallen in love with building benches. I was gifted this trunk. I know that it is worth a little bit of money if it was restored, but seriously there are so many for sale. I want to keep the original insides and I will not paint the exterior. I am just struggling with a way to make this item unique and profitable.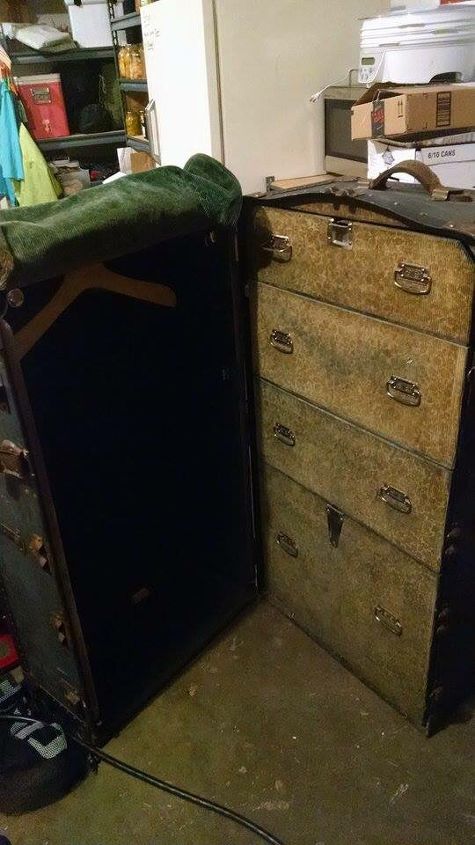 All the original upholstery and hangers.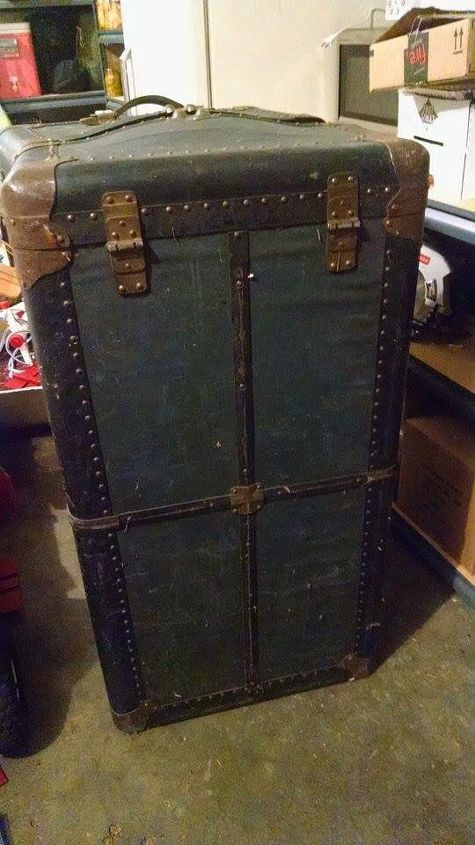 The outside needs some attention. But overall not bad.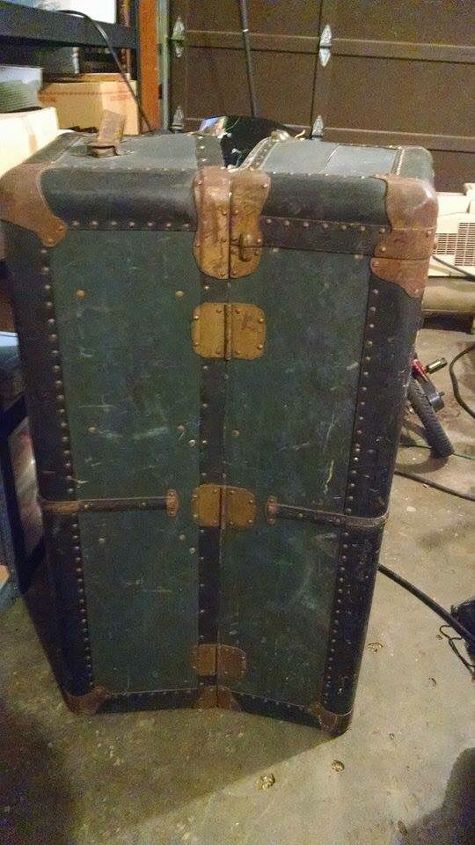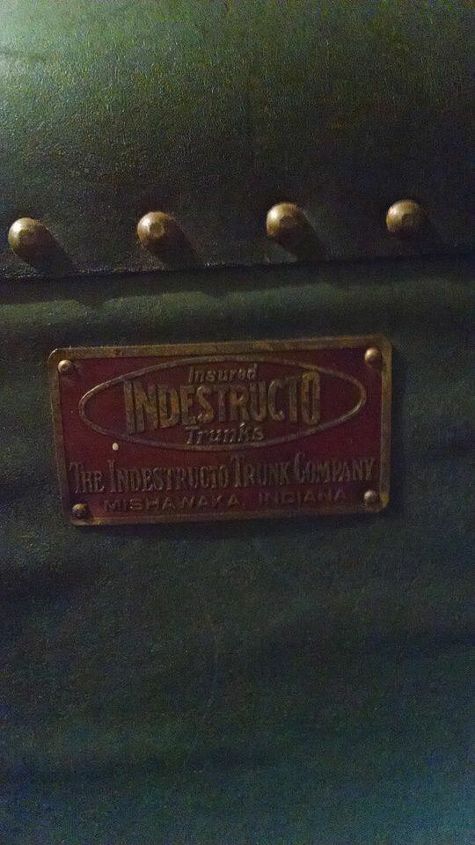 It is next to impossible to find any substantial information about this company.
Related Discussions

Porta Verde Studio
on Nov 06, 2013
We have distressed, stained and used poly on this antique trunk and then added legs. The paper was stripped from the interior and then lightly sanded, stained and cle... See more Debbie
on Oct 17, 2019 Lynn
on Aug 07, 2017
For decades, an old family trunk was closed up full of pictures, old Bible and other treasures. But, because of the moth balls, I can't use/display any because of the... See more
Tracy Jo
on Jul 12, 2014
To restore or not to restore, that is the question? Any ideas on what I can do with this? The top has a slight bow to it so hard to use as a table. Any ideas or sugge... See more

Julie Moyna
on Nov 12, 2013
Bought yet another trunk today and need to get it cleaned up. Does anyone know how to clean or paint cloth that is on it? I will post a pic from my phone in just a mi... See more TAYLor
on Nov 05, 2020
I have this beautiful trunk that is in fairly decent shape. I want to change the interior but I don't really want to strip the insides. Can I just glue the fabric on ... See more