Answered
Here is an example, actually the pursuit of these forces the question. These are roman shades, stated length is 72", the guy opens one of them for me, no directions on making them shorter.
And then I am looking online and finding a standard length on Roman Shades is 72 inches. How are they shortened? Like the most I need is 52 inches
thanks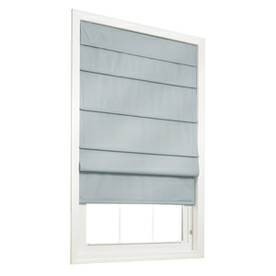 Related Discussions

Judy Page
Answered on Mar 21, 2018

Bev M
Answered on Jun 29, 2015
the brackets in place, screws wont hold? BEAUTY FOR ASHES
Answered on Oct 30, 2020
Ok my fellow diy'ers, I recently saw a project on hometalk where they showed how to make Roman shades from mini blinds. I really want to do this but was wondering, ca... See more

Bobbie Hudson
Answered on Sep 07, 2023
I have the french doors in my living room. The living room is separated by a large fireplace. It goes out into a sunroom.

Kristolyn Elizabeth
Answered on Jul 21, 2023
We have this hideous window in our dining room (exterior anterior wall) and have been racking our brains with what to do with it. It's a double pain window and the gr... See more

Mark Montano
Answered on Mar 02, 2023
I need to replace two unsightly shutter doors in my kitchen and I have no idea what to use instead. They hide the washing machine and pantry so they do have to open c... See more

Julie
Answered on Mar 02, 2023
I have a huge window in my living room. All three windows measure 112 inches across. The two on the ends are 25in. across. The one in the middle is 51.5in. I want to... See more