What kind of window treatments should I use in my sunroom? Answered
I am not finding something to cover all three windows together. That leaves three separate window treatments. If I use curtains, how do I hang them? The room is metal.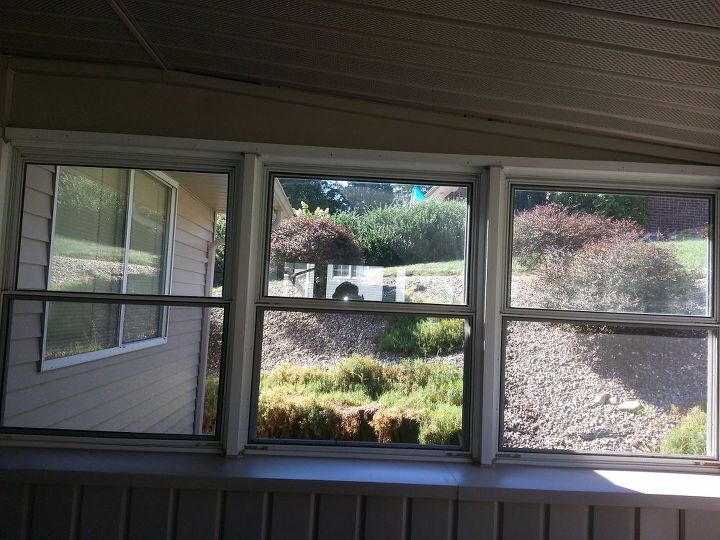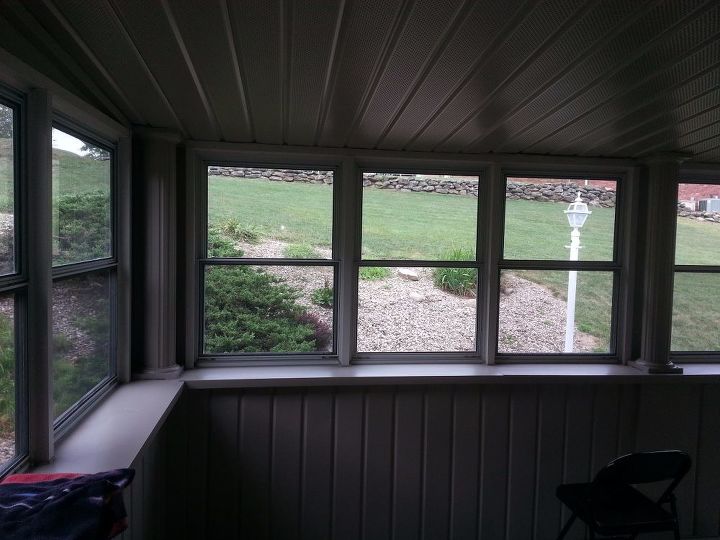 Related Discussions Tammy Rambow
Answered on Mar 02, 2023
We have trapezoid windows above our door walls, is there any other suggestions for window treatments for these?

Msj812
Answered on May 12, 2020
Can I use a 3/4 inch rod with grommets?

Connie Ertel McMaugh
Answered on Jun 12, 2023
I would like to build a sunny enclosed space under the roof of my porch to place plants during our central Virginia winters. I will need to build only two walls of a... See more

Tammy Spading Wallace
Answered on Oct 01, 2022
I have an 8pane vintage window. I plan to make a mosaic scene by gluing glass to the panes. I want the adhesive to be clear and weatherproof...what should I use? Sho... See more

Ruth Hetherington
Answered on Sep 11, 2017
What kind of grout should I use? I've contacted a grout company and they gave me a name, but it only comes in huge containers for a lot of money...

Jeana U. Womble
Answered on Oct 01, 2022
I made a 'gazing ball' from a clear round fishbowl by applying colored glass pebbles, intending to leave it on my screen porch. Super freezing temp's, followed by hu... See more

Destpete4
Answered on Jul 10, 2018
I am looking for something unique to place in front of my picture window in my living room. Do not want to place a lamp there.Thank you!