What else can I use for window treatments for trapezoid windows



Answered
We have trapezoid windows above our door walls, is there any other suggestions for window treatments for these?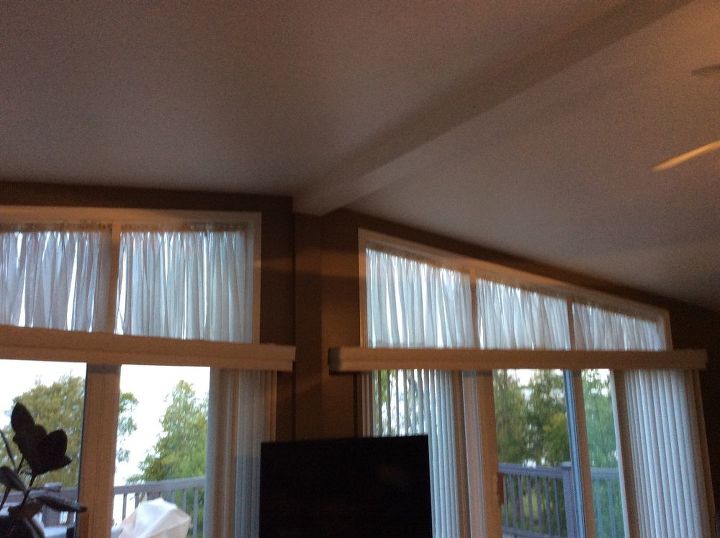 Holly Crissell
Answered on Jul 31, 2020
Any ideas for covering these windows? I've put a roll blind on lower half. Helps some, but the summer sun is pouring thru the top . Really difficult to keep the roo... See more
Lori Rishel Show
Answered on May 28, 2017
I am not finding something to cover all three windows together. That leaves three separate window treatments. If I use curtains, how do I hang them? The room is met... See more Jennifer
Answered on Jan 22, 2018
ive a large cathedral window that faces east and gets the hot early morning Australian sun. I've good blinds inside and tinting but what can I use to keep the sun ... See more Erin
Answered on Oct 19, 2023 Carol
Answered on Oct 19, 2023
This back door is in an old mobile home that is now between the home and the lanai. Can't replace door as it is custom size.

Trish Austin Linscott
Answered on Jul 21, 2023
We bought an amazing big "farmhouse" style 1900's home. Previous owners had "basic" aluminum siding and ugly silver aluminum storm windows.. love the practicality, b... See more

Connie Ertel McMaugh
Answered on Jun 12, 2023
I would like to build a sunny enclosed space under the roof of my porch to place plants during our central Virginia winters. I will need to build only two walls of a... See more