Related Discussions Katie
on Apr 30, 2021
Hi guys. Well I am trying to do this chandeliers. Please tell me someone has a solution. All the projects I have been trying to do have ended in I cant finish due to ... See more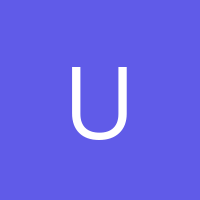 Urturner
on Mar 22, 2019
I'm replacing an old leviton adjustable height lamp socket. My problem is i can't find which turn turn knob screw doesn't extend too far out, so the sleeve will... See more
Pamela Geimer
on Mar 16, 2018
If an appliance is plugged in, but is turned off, is it using any electricity at all?
Barbara Alexander
on Dec 08, 2017

TZ
on Nov 10, 2017 Nikki
on Aug 02, 2017
Our house is old and most outlets are only for two prong plugs and they're so lose the plugs hardly stay in them! Becky
on Mar 01, 2017
How do I remove it? Thanks!