Exterior Paint color suggestions Answered
Updating my exterior door/shutter color. The siding is heather (tan), the cedar trim is dark brown and the door trim is white. What color would you suggest for the doors and shutters? I live far back off the road in the woods if that provides any inspiration.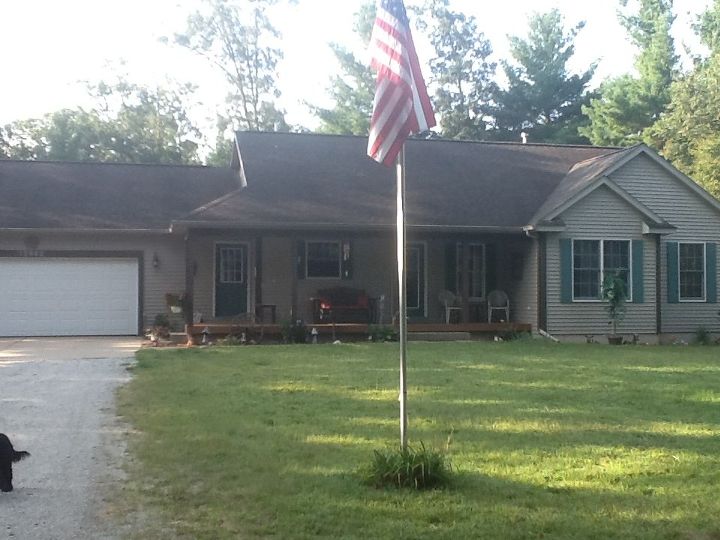 Do you think the garage door should be painted the same as other doors?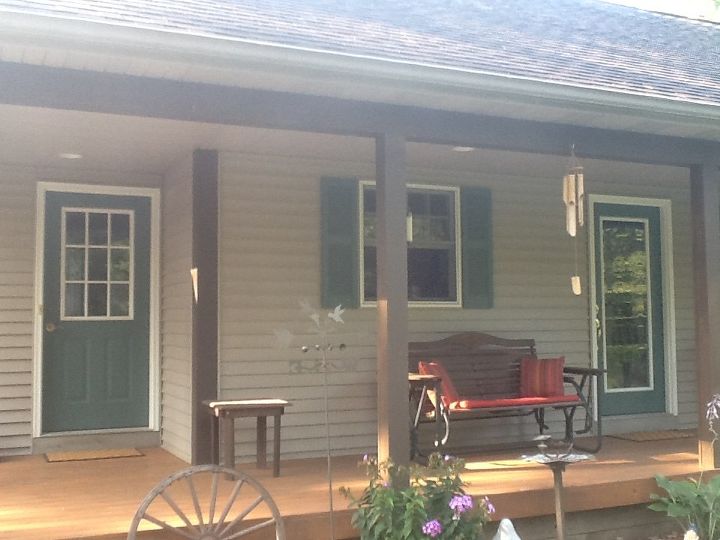 I was contemplating light orange/yellow color.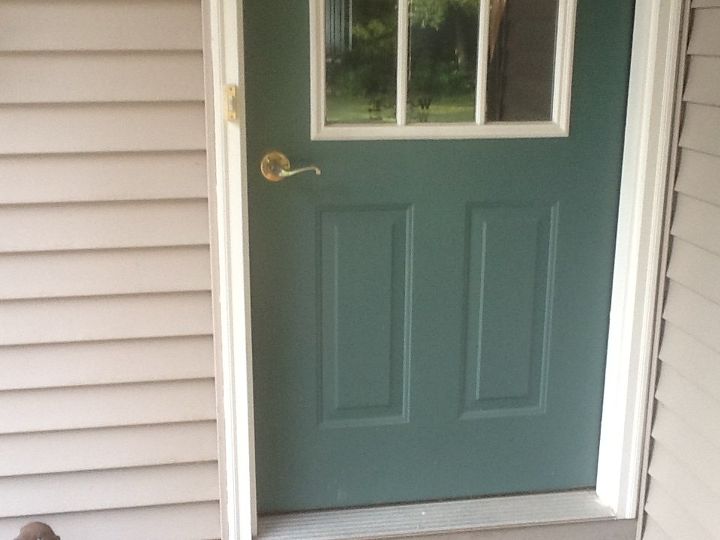 Current color is midnight green of some sort.