What's a low cost decorative treatment for my new plywood porch walls? Answered
I'd like something arty, thinking decoupage or music manuscript etc but have to allow for water damage should the vinyl blinds not get closed in time in a rain storm. I dont want to sand heavily because the ply is tanalised and I dont want to breathe in the dust.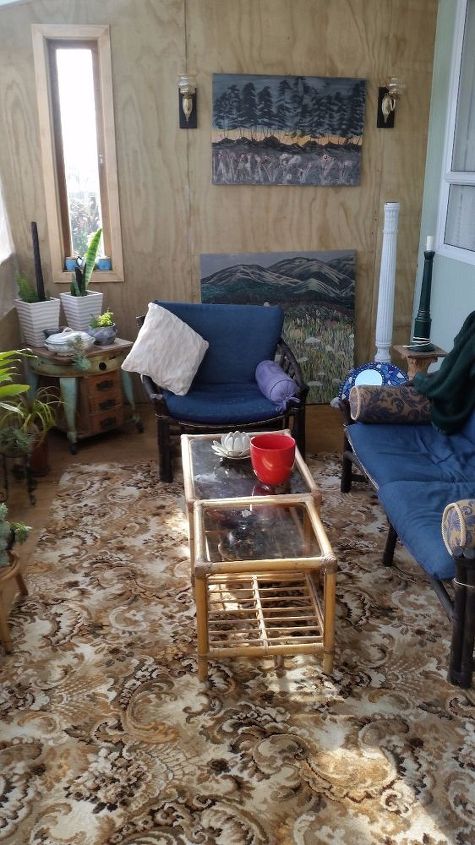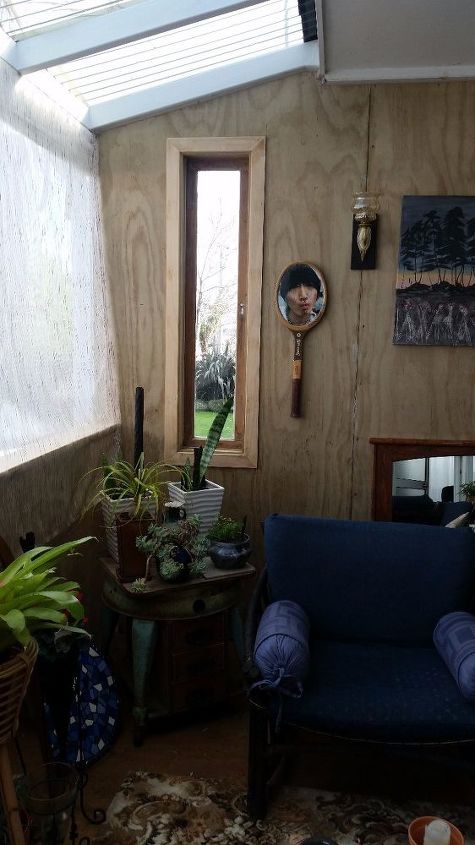 My ply walls. Ive used copper head nails so they will peep through anything I put on the walls. There are vinyl blinds on the outside so it may not be totally water tight, they're new and so far untested in a big storm.