How can I clean off cat hairs? Answered
We have 8 rescue cats that we adore but not their loose hairs.
My clothes come out of washer clean but with cat hair on them.
ive tried roller brushes to no avail. I've tried vacuuming what i could.
My favorite is the wide white surgeons tape. I cut to the size of the item in strips, place down, rub hand over and off most of them come.
With that said, many hairs still get into the washer. I hang my clothes outside and when dry there are all the cat hairs showing. There has got to be an easier way.
So far I have lost this battle. I have Lupus, RA, severe Fibromyalga, and Myasthenia Gravis. All of these cause sever pains and fatique. That is why it is so hard to keep up with. There are days I barely make it out of bed. I love my 8 fur babies and abandoning to a shelter is just not an option. We love each other so neither I nor they would be happy separated.
Any ideas would be greatly appreciated!!!
Thanks! Signed.....The Cat Lady 8 😻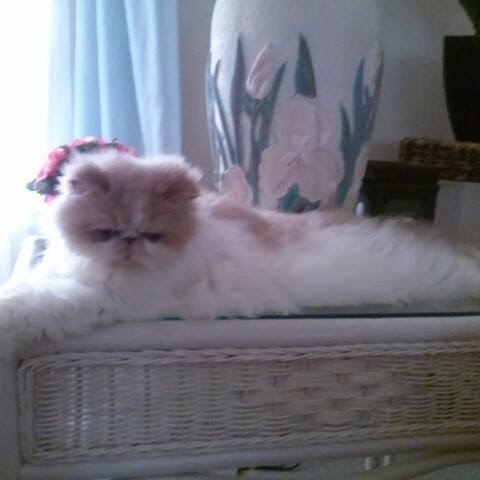 Gretel came from Germany and was found wandering the streets. Her chip led to Germany but it sadly stopped there. I know someone was missing this sweet girl. We got her the day she was going to be euthanized. Can you imagine???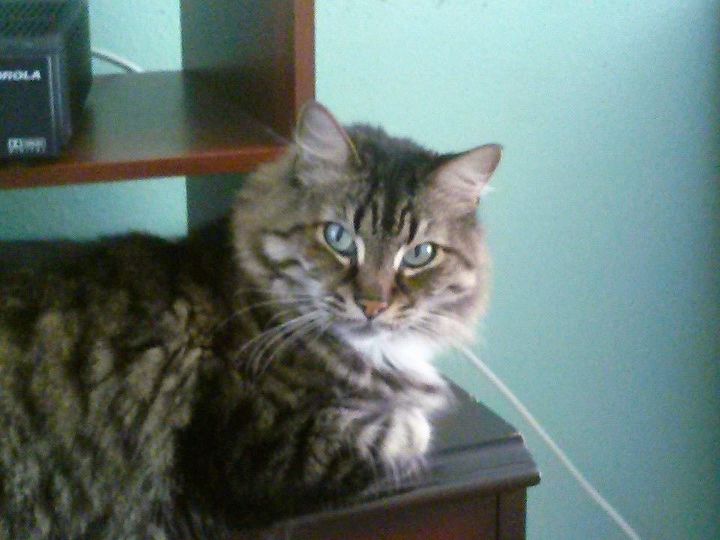 Mr. O'Ryan was given to us to get the affection he needs so badly. His owners divorced and Moms new boyfriend hated cats. Only wanted his dog.
So he was getting no more love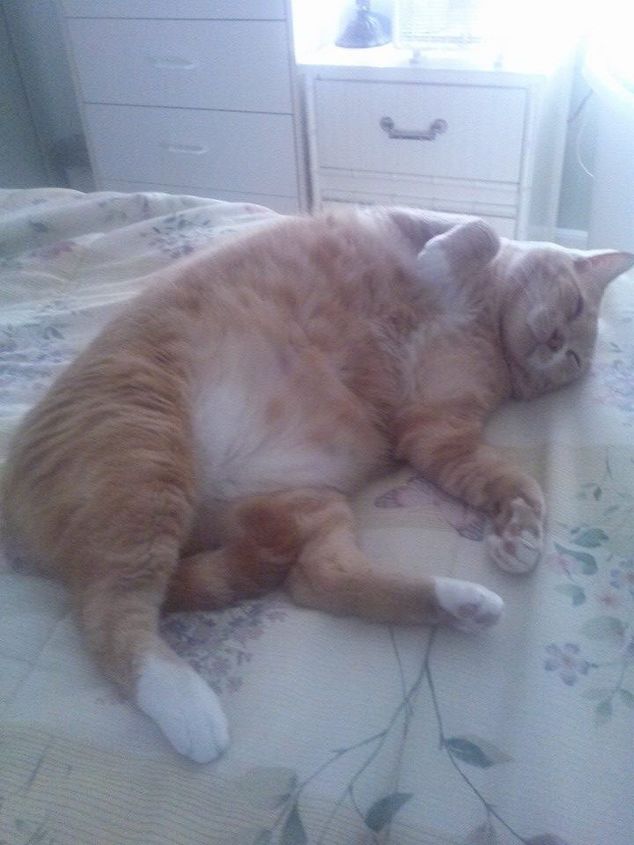 Puffy, was found skin and bones at a dumpster at work. Look at him now at 24 lb. I know it's not healthy. But I think he lives like every meal might be the last ha!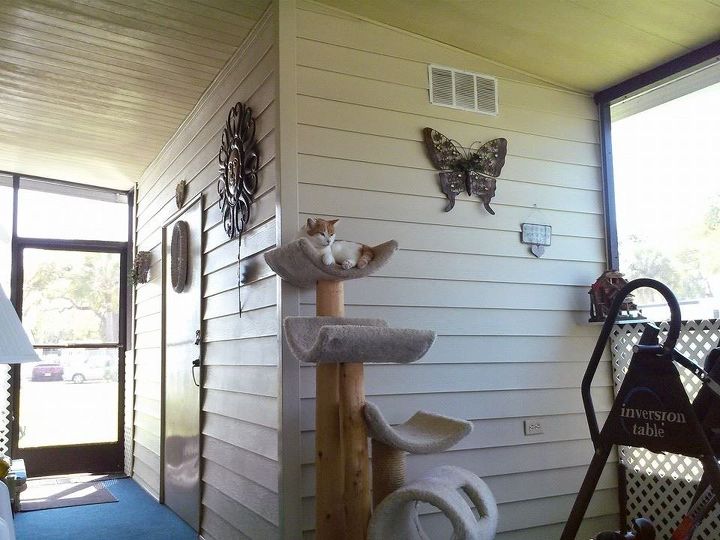 Fred, we rescued him from the rescuer who had over 100 cats in her small home. She was on TV as an animal hoarder.
And that hat is why we had to stop at 8. We knew we just couldn't save them all. And it would not be fair to them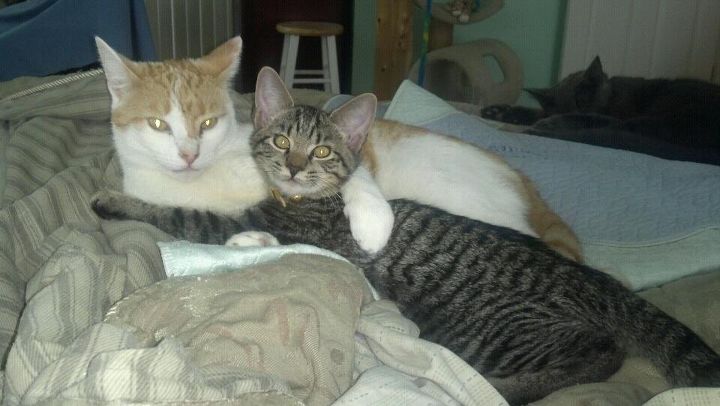 Fred & Gheppto. G came to us abandoned at 6 weeks old.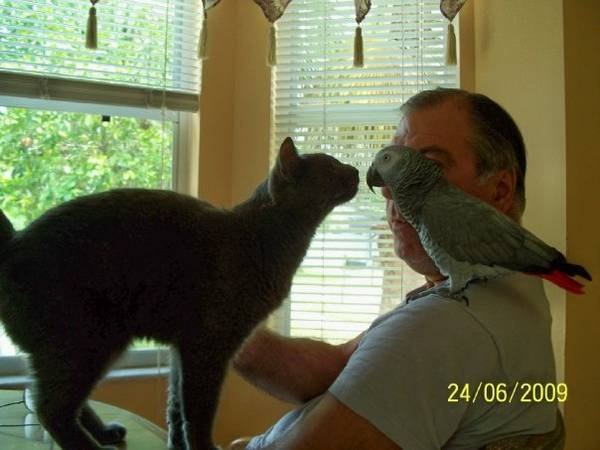 Princess Mylo, our first cat, RussianBlue. With our African Grey at the time, Missy :( Mylo came with my son to live in FL. When my son went back to NH it was decided her best place was to stay with my husband and me. And boy does she give sweet love. No other like her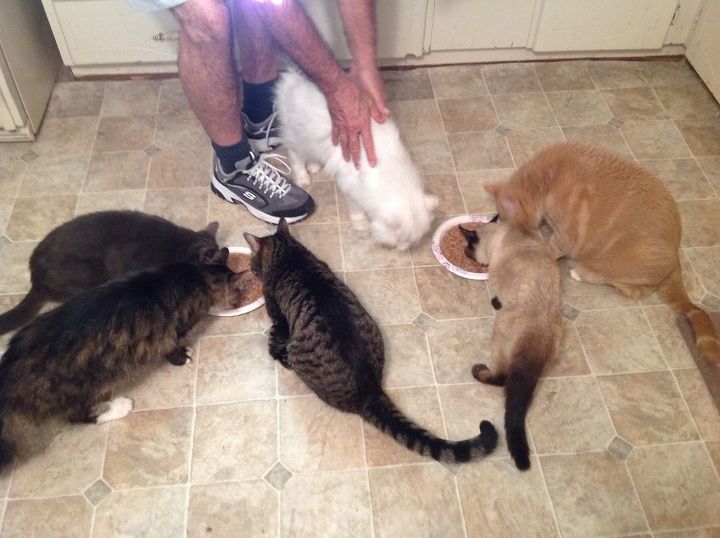 Mylo, O'Ryan, Gheppeto, Asja, Puffy, and sneaking in the back, our beautiful Truffles
Truffles & Asja came as sister and brother from an abusive situation.
Took a lot of love & time before we could gain their trust. Asja is a very shy, but loving, Siamese.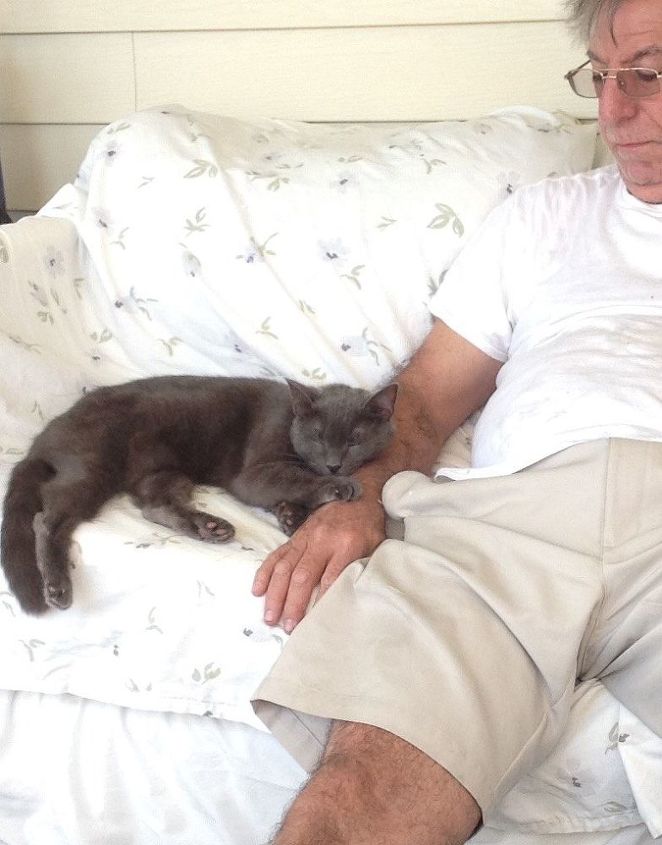 Princess Mylo again resting with her daddy.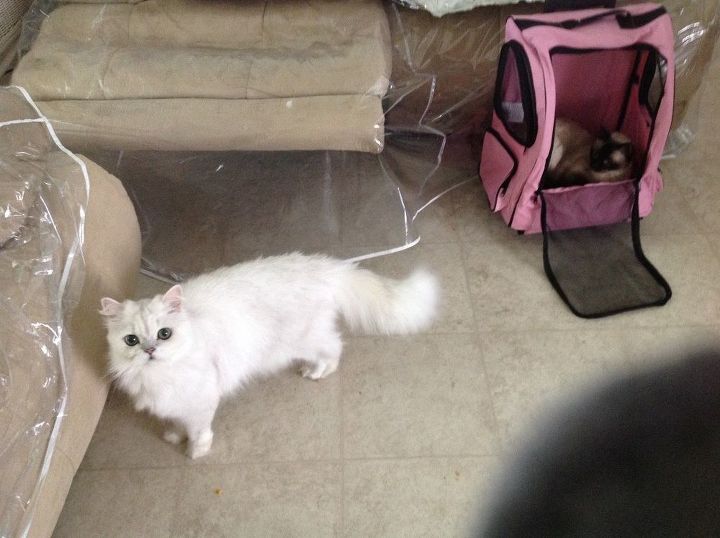 Our handsome boy, Truffles.
Each came with their own name, which we didn't take away from them.
Gheppeto was the only one we got to name. Loving the kids movie, Pinocchio, well ....... you get it 🤗